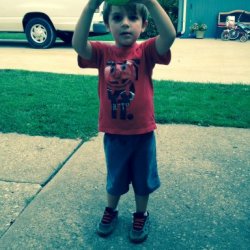 averagejoel419
---
Maumee, Ohio (via Walbridge, Ohio)
Member since 13 August 2013 | Blog
Helmet Stickers: 243 | Leaderboard
Voting Record: 100 / 30
from the Toledo area. I attend OSU football and basketball games with the same regularity as church, which is once sometimes twice a year. Just got a desk job and found this website very interesting and helps the day go a little faster. Go bucks!
Favorites
SPORTS MOMENT: first time walking into Ohio Stadium in 05 against Iowa
COLLEGE FOOTBALL PLAYER: presently-Braxton Miller historically-Eddie George, Ted Ginn, Troy Smith
COLLEGE BASKETBALL PLAYER: presently-Aaron Craft historically-Scoonie Penn, William Buford
NFL TEAM: Lions
NHL TEAM: Wings
NBA TEAM: Pistons
MLB TEAM: Braves
SOCCER TEAM: n/a
Recent Activity
1-honey smacks
2-cinnamon toast crunch
3-honey nut Cheerios
4-captain crunch
5-fruit loops
Didn't adolphious Washington commit a couple days after Urban was hired making it three Cincy commits.
A guy I work with puts in an order a month, sells them for $25. More than a few pennies from regular price.
Imagine the recruits lining up to sign with us because of our sweet entrance. oh and those alternate uni's
I was shocked to see in the T. Gibson write up on his top teams, that on some visits he spent little, or no time with the Head Coach. I like Urbans odds on this one.
John Rocker coming out of the bullpen. Dude was on a dead sprint out of the pen, and was a psycho.
Aint no way dem hippies out west can have the same amount of teams in the top 10 as our SEC. RECOUNT!
Im not sure there is much competition in Canada, and Mizzou did come to Indiana a year ago. The contract im sure was signed when Mizzou was Big 12 but technically it was an SEC team playing a B1G team on the road.
Navy W 56-27
Va. Tech W 41-24
Kent W 63-10
Cincy W 38-31
Maryland W 45-28
Penn St W 42-31
Illinois W 63-14
Sparty W 28-27
Minny W 34-21
Indy W 49-21
U of M W 38-17
B1G championship vs Nebraska W 31-17
Nat'l semi vs Fl. State L 38-35
Ray Small 2.0? Hopefully he can do these things when the lights turn on
When was the last time 100k+ showed up to watch the Engineering department draw up blueprints. How much clothing and merchandise did the "Geniuses" sell? I am NOT for throwing bags of cash at players but changes need to be made
Bert says the craziest things when his herpes flare up
"I applaud Vice President Gene Smith and Ohio State for avoiding regular season neutral site games"
We open this coming season with a neutral site game, not sure if Gene scheduled it though.
I was half asleep for Shermans post game Booker T impression, which was freakin epic, and i usually root for the guys with a few screws loose. But in light of the media being gung ho on Peytons legacy if he doesnt win, I will be pulling for Denver. Guessing somewhere along the lines of 27-20
One of The Buckeyes Chris Spielman actually preferred UofM over the good guys, but as we all know, fathers know best.
It hurt most IMO for the fact that it didnt allow a group of seniors a chance at the ultimate prize. A group who stuck it out through a time when they could have done the easy thing and left, and led a lot of young players on an amazing run. This class of seniors has a great legacy, one that would have been fitting to have a crystal ball at the end of it.
I believe the category is Tim Allen wasted. Pure Meeechigan
Great read, thanks. In a day of so many "snake-oil salesmen" out there we have a great leader for the basketball program.
nice ink, not too much and tasteful.
Great kid from a great high school program. I had the opportunity to watch and/or officiate a lot of his games from Jr High on. No doubt in my mind he will eventually be an all big ten player.
Next thing you know hes gonna be in a picture hangin out with the Pelini's
Nice video, thanks. Looking forward to a possible matchup between SVSM/Toledo CC come playoff time
"Next time you sack a quarterback, you take off our helmet and look at him like this and tell him, remember this face, remember who did this to you, and im comin for you all freakin night!"
Under for total offense, but over for all-purpose yards. It will be very close though IMO.