avail31678
---
Member since 06 March 2012 | Blog
Favorites
SPORTS MOMENT: 2002 National Championship team is a no-brainer...I'll go with Evan Turner's last second, near-half court shot as time expires to beat TSUN in the BIG tourny. Unbelievable, and I loved Thad Matta giving TTUN's coach an earful - rumored to be in regards to him not voting for Turner as player of the year.
COLLEGE FOOTBALL PLAYER: Braxton Miller, but other Buckeyes are fast approaching..
COLLEGE BASKETBALL PLAYER: Aaron Craft
NFL TEAM: Brownies
NHL TEAM: Blue Jackets, I guess?
NBA TEAM: Cavs
MLB TEAM: Indians
Recent Activity
The Lord of Whiskers has spoken!
No. In fact, Draymond was the only guy hitting any shots for GS in Game 7. Curry and Thompson (read: Cavs' defense) are just a big a piece of the puzzle.
Great post, Blu. A bunch of malarkey, but great post.
Read Fridays Hurry Up, though I suspect you did already.
I'm a silver lining type of guy. At least we can upvote Birm when he visits and comments now!
This sucks though - I'm genuinely sad.
Best of luck to you - you're one of the best in the Biz.
I thought it was a great call. Love's jersey clearly contacted the GS guy as he went by.
Pic not showing in tweet :(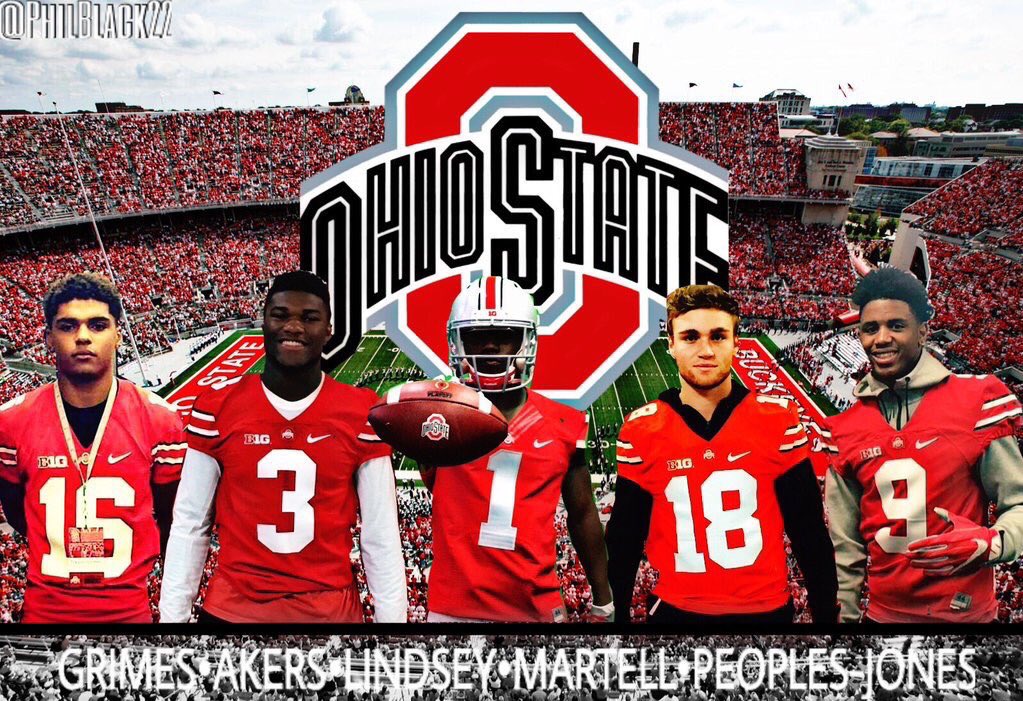 Either Jeff Van Gundy or Mark JAckson noticed that and commented that the refs were actually doing a really GOOD job. I agree for the most part. Missed/bad calls both ways all series. Maaaaybe slightly in GS favor the first few games, and maaaaybe slightly in favor of the Cavs recently, but pretty fair for the most part.
It isn't close. And I'll say this again, as I've said it before: I'd take Thompson over Curry on my team.
Except that OSU band director now has a job as not only the band director, but I believe as a head of the whole music department at a university in Ohio.
EDIT: checked, NOT head of the music department, but a professor in the music dpt.
Linga when he sees OSU come out of the locker room...
I remember Terelle Pryor's drive up in Madison to win versus Wisky. I think it was his freshman year. That was a special drive.
Well said.
How is it that he's doing everything better, AND doing MORE than when he was at UF??! He's doing the family thing, he's nailing recruiting, he's winning on the field, he's minimized off the field issues/arrests by focusing on quality kids, yet he's doing so much in the community and with the players and for the university.
Happy Day! I'd love for you to get your bday wish also!
Just. Win.
What I liked in Game 5 is that Thompson and Curry definitely hit some shots...but we still outscored them. If we can limit Curry and Thompson like in earlier games OR keep having the hot hand, the Cavs can certainly win.
My favorite line in the article: the last one.
Nebraska and Ohio State meet on the field Nov.5 in Columbus.
Still seems like an awesome kid. wish the numbers would have worked out better. Best of luck, Todd!!!
LMAO at the title - "Alleged school...."
Agreed. Our QB depth chart could really use a boost!
Certainly you've heard of the trolling from some Rutgers students before the satellite camp in NJ recently? That coupled with 11W's writer DJ (perhaps somewhat facetiously) saying Rutgers-UM is the potential rivalry he's most excited about. Might not be enough to create a rivalry for you, but I'm guessing this Is why the commentor included Rutgers as a rivalry game.
FWIW, UM hasn't won at Rutgers yet....
It's ridiculous, Linga. I know injuries and transfers can always happen, but we have a significant list of guys that could likely start anywhere in the country.
Excellent write-up. Thanks for the "inside" coverage and great stories.
Folks, it just doesn't get better than UFM. He's taken OSU to a whole other level.