avail31678
---
Member since 06 March 2012 | Blog
Favorites
SPORTS MOMENT: 2002 National Championship team is a no-brainer...I'll go with Evan Turner's last second, near-half court shot as time expires to beat TSUN in the BIG tourny. Unbelievable, and I loved Thad Matta giving TTUN's coach an earful - rumored to be in regards to him not voting for Turner as player of the year.
COLLEGE FOOTBALL PLAYER: Braxton Miller, but other Buckeyes are fast approaching..
COLLEGE BASKETBALL PLAYER: Aaron Craft
NFL TEAM: Brownies
NHL TEAM: Blue Jackets, I guess?
NBA TEAM: Cavs
MLB TEAM: Indians
Recent Activity
Three words: Real Life Wednesdays.
Ridiculous. He's the best player on that team.
Did you see right before commercial? Closeup on Green saying "You're a bitch" to the OKC guy
Sadly, I don't think it's photoshopped.
Haha! I mean, it is POSSIBLE, though, right? 2 out of 3 teams are in decent shape, with one of them being in great shape...
(yeh I think I'll start the holiday weekend early also - all are welcome to join me, I'm buyin)
Excellent points, B Phi. I'll add that JT is like a friggin magician with his read option. Almost always makes the correct read, and when he keeps it, everyone including the cameraman is usually fooled. So effective.
Insert famous Corso "Not so fast!" here.
DJ, Did you mean "If you think this year's draft was an NFL OSU infomercial..." ??
Not nitpicking, just being sure of your intent. Every sentence is laced with wit in the Skully!
I dunno, this is a pretty nice throw...
Yep, and certainly a Sunday A.M. mention of the founding of MENSA by one D.J.
I like their contestants too....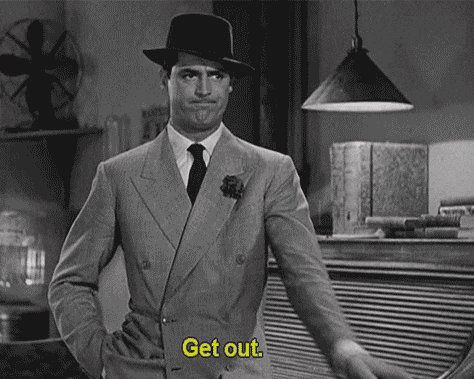 Simulated Bama versus past national champions. Bama would have beaten 2014 Buckeyes 21-14 (lies). But Zeke ran for 232 yds!!
Careful - Alabama has already mastered that plan. EDIT: Tried to embed at exact time - skip to about 37 seconds in.
While Golden State or OKC will surely play better Defense than Toronto is playing, the Cavs seem to be showing they can score from anywhere on the court. Threes have been raining down. Oh, you're going to concentrate on stopping the 3's? OK- we'll just drive a lot and score a bunch of points in the paint.
I think OSU has already begun tapping into the canine market.
If you don't, you'll have kids whining that we didn't offer early enough.
Urban needs to be present in the bedroom at the time of conception!
Point well taken, but I didn't say the SCHEDULE was like 2012. I just meant we have a lot of unproven talent this year that needs very coached up, but Urban's gone 12-0 with less/similar/whatever.
TL;DR - this situation is similar (not the schedule).
That said, though, I'll wait and see how the strength of schede plays out this year. Sparty is down some guys and needs a consistent proven QB. QB same for TTUN. PSU and Wisc? Meh. Nebraska? Meh. Less "joke" opponents for sure (MSU, TTUN, PSU, Wisc never a joke) this year though.
God bless you and your cats, DJ!
I just don't see Urban equaling his loss total over FOUR years in just one year. This is not much different than 2012 - Urban came into what he called an average team and went 12-0. This year we have a ton of talent and they are his recruits.
Question tho, as a noob...*where* would one go to place such a bet? I've never gambled outside of eating Taco Bell.
It's too bad both Jaylen Smith and Bosa were out for most of that game.
They have USC, then Western Kentucky, then Ole Miss. Followed by Kent State.