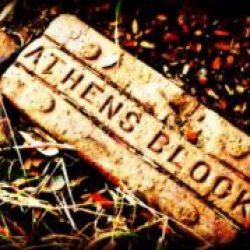 Athens BuckCat
from Granville, OH
Member since 31 August 2013 | Blog
Helmet Stickers: 126 | Leaderboard
Central Ohio native currently enjoying life, and rooting for the bucks, in the rugged Appalachian foothills of Athens, OH.
Favorites
SPORTS MOMENT: OSU-Miami NC Game
OSU roughing up Brady Q. and Notre Dame
Troy Smith play action to Teddy Ginn vs TTUN in the Game of the Century
OSU over Oregon in the Rose Bowl
OSU over Arkansas (I saw it, damnit!) in the Sugar Bowl
NFL TEAM: Browns, Packers
Recent Activity
Sure hope this happens, want another crack at those guys plus Nashville is a great city!
Man oh man am I excited to see what Joey Big Bear's sophomore campaign has in store!
the Return of the King!!!
so pumped! great day on the buckeye recruiting front!
Watched him play in the Army All-American Game and was very impressed, has a knack for making plays and can lay the wood!
Yeee-hee-haw! Looks like a good get for this class!!
I agree wholeheartedly, time to let bygones be bygones and forgive TP2
What happens in Athens stays in Athens...
Great interview piece, now if only this game could hurry up and arrive!
Being a resident Athenian I've heard a lot of great things about this kid over the past couple years and I'm excited to see him commit to the Bucks!
used to be pretty big into paintball as a kid, would have absolutely loved to play in a setting like this abandoned mall
Can't say I take issue with this, I'd likely do much the same thing. At least he's not running a dog-fighting ring, assaulting people, or worse. If he wins n the field then all is well
ugh I had high hopes for him this year
lol I feel like someone absolutely needs to this
Wow this thing is ridiculous! He's gonna get some great hazing from this I would imagine. Johnny Wiener
If Funchess is a full-time WR now then I think Heurerman has a great shot at the TE slot if we pick up where we left off with him last year in the offense
I love watching great secondary play, so these past three seasons have been rough, but I have high hopes for this year and can't wait to see what Coach Ash has implemented and to see our young talent in action. Man this off season needs to end
Hard to dislike a player that seems to legitimately want to play for Cleveland. Regardless of how this shakes out I'm excited that the Browns drafted him and I hope he's successful
Hoping he'll be more consistent throwing the ball this year, especially without the presence of el Guapo and the O-line studs that have moved on. Plenty of hungry play makers that need to be fed the football and Brax has all the physical tools necessary to do so
Exactly! Manziel (as usual) steals the spotlight, but Ross is really exploring the way in which mobile QBS from systems that throw it all over the place fit in the NFL. And as has been said earlier, I'd rather read an article with actual football content than pure speculation about recruiting (or lack thereof) every other day
Best of luck to Jimmy T in his new role! Glad to see he'll still be involved with a university setting
Wow, what a joke. Rosenberg is a hypocritical ass clown and I hope no one takes his article seriously. But nice job calling him out for that drivel