Ardyb
---
Member since 18 November 2012 | Blog
Recent Activity
not a good look to keep holding out. The season is around the corner
That gif is amazing lmao.
USF is still somewhat of a new team but they're well on their way to building a respectable program.
But they have GOAT in Jabrill Peppers lol.
I pass Seffner Armwood on I-4 all the time. I'm going to have to catch a game this fall
With the way Chase abused Leatherwood at The Opening I don't know how he's not the #1 DE of 2017. His swim moves are nasty. I don't think Urbans ever had this much talent and speed at DE. Buckeyes are loaded
I honestly don't even see him in this class, February. Comments like that will surely have him in the limelight with the Urbz. Not a good look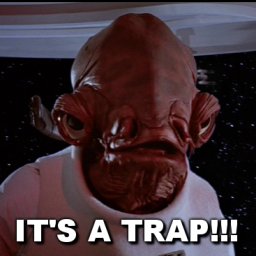 wouldn't be surprised if he was falsely accused so she can get some money out of him. Some women are unbelievable. Always trying to take a mans hard earned money and ruin his reputation. This always happens to rich male athletes. Women who make these accusations up need to do some jail time
I wonder if Dunn was invited????
Great to see the 513 staying home. State used to be divided like Korea lol
I'm not saying it's not true but I have seen men get in trouble for false accusations like this before...
think of Mike and Curtis as Lendale and Reggie.
I hate to be a negative nancy but I have a gut feeling he's going to MSU. I hope I'm wrong but something feels off with this recruitment.
Alabama and Auburn make me nervous. They won't hesitate to break out the checkbook or have a car dealership in their network offer them a new sports car.
Lmao Isn't Taco Charlton still on that line? All of them except Gary were turned down by the Bucks yet somehow they're #1. I guess since Peppers is the GOAT it must be true.
JT doesn't get enough credit. He's been the leader of this team ever since Miller went down. The perfect QB for Urbans system.
The NFL is starting to put less and less emphasis on the run game so it makes sense.
That's an overly generous deal. That's a Lebron and Durant size deal. Grizzlies just throwing money away.
I hope he does. Steel sharpens steel.
I'm a member and I wish that was the case. The Gators are promising him immediate playing time. I don't think he wants to compete. Notre Dame is sweet talking him as well.
We're in prime position with 4 other elite CBs so I'm not worried about Shaun leaving. Would love to keep him but the staff doesn't have the time to put off a potential replacement with a greater or equal amount of talent for him to make up his mind when we have guys that want to wrap up their recruitment sooner rather than later. They all might commit elsewhere and Shaun could still leave us standing alone at the altar. Too much risk involved. It's like he's trying to reserve a spot until he finds a better fit.