another-navy-buckeye
---
Denver, Colorado (via Van Wert, Ohio)
Member since 30 November 2013 | Blog
U.S. Navy for 13 years... graduated in 1994 & somehow spent my youth as a TSUN fan and finally seen the light about 12 years ago...
Favorites
NFL TEAM: Green Bay Packers
Recent Activity
Sitting at 14 years right now. It is about the relationships, otherwise it's just another job...
I think ultimately it all comes down to control. It was mentioned earlier about the SEC Network basically being ESPiN 4, yet BTN is more of its own entity, not really a Fox production. Would ESPiN be willing to relinquish such creative control as a majority stakeholder in BTN? I don't know, maybe, but for what it's worth I think not likely... Viewers don't need another ESPiN channel to tune to, I certainly don't, one is enough, the other ones are simply duplicates except game day... Gameday is just that, find a game I want to watch, regardless of the channel.
Hell yeah
The way I understand it is CFP will provide up to a certain amount and then the NCAA is allowing schools to decide to what extent they will help families. This is a good thing in that the NCAA is relaxing its $800 limit, at least for the foreseeable future.
Opinions are like... Well we all know that saying. The only opinion I'm concerned with if it comes to fickel is those of his boss and his players. If he's not the greatest pay caller so be it, I'm sure it's not for all of them, still does not make him a bad coach by no stretch of the imagination. If the players respond to him that's what matters. As for tough conversations and still being loyal; it takes a man to take criticism and respond in a positive manner.
Yes, can't forget 2002. We had some mighty tight games that season if I recall correctly. Hate FSU either way.
I'm in Texas right now too, and I certainly do not want to see them. Any chance I get I play up the fact that the Buckeyes have one of their own as the (was) starting QB.
My God, if our Buckeyes played Bama as well as they played against the Badgers tonight, I think there would be some Crimson tears falling somewhere...
But wait, but wait! Mark May thinks that TCU deserves it cause they beat a team like Minnesota (Baylor didnt!) Hard to forget that so did Wisconsin... and the Buckeyes. And we just literally curb-stomped Wisconsin.

I can't help but be annoyed at how much support Florida State has as well. Yes, they are undefeated... but please, all season long they've struggled to win. But they have Winston!
Oh man, I didn't even think about that... I stay out of the Mark May bit most the time, partly cause I watch ESPN only for the games, but tonight I felt compelled to speak something. Nice to get it off my chest!
Just like CU is the University of Colorado... apparently there are a lot of confused people out there.
Luckily it is not our choice whether Spence comes back to play the rest of the season or not, regardless of the B1G's decision. If it's all above board, then good no matter what, otherwise what we have here are a bunch of varying opinions. OH!
Thank goodness for BTN2Go... stuck with it on my laptop, but otherwise I'd be without the game...
Your number 3) ought to be a two-part result: Not only did those two school increase the revenue for the B1G to share but it also added 2 schools to the CIC and around $900 million toward their research budgets. This is a big deal in terms of The Ohio State and its fellow B1G members, as well as to their perception in the academic world.
We can hope that Maryland and Rutgers athletics get stronger and more competitive as the time goes by, but (and I can't believe I'm going to say this!) but sports aren't the only reasons these schools exist...
Very good points, agree one hundred percent. Yes, it would be beyond great to get to play in the inaugural final four; given everything that happened to the team over the last year with the loss of so many seasoned veterans and Braxton, we all knew that it would take the stars aligning just right. Enjoy the season fellow Buckeyes...
Out of left field for sure... Now waiting on further information, hopefully they will be forthcoming with it, but either way best wishes to Rod.

I think we're forgetting to account for the crowd. It was obvious to me throughout the game that the noise was unbelievable, JT and the line never found a reliable way around it. A majority of our guys hadn't been put into such a position. Not only did PSU's Defense play solid but the crowd controlled our game as well. Imagine how differently the game could've been in Columbus.
"I was tired of trying to work my way around the back so I just ran him over." ... That quote is priceless in my mind. Bosa was a beast and I have to agree with JT, glad he's on our team. Lots of things to work on, the O-line found out they were a bit too porous. The D played a great game. A few too many penalties as well, but its a W and a learning experience.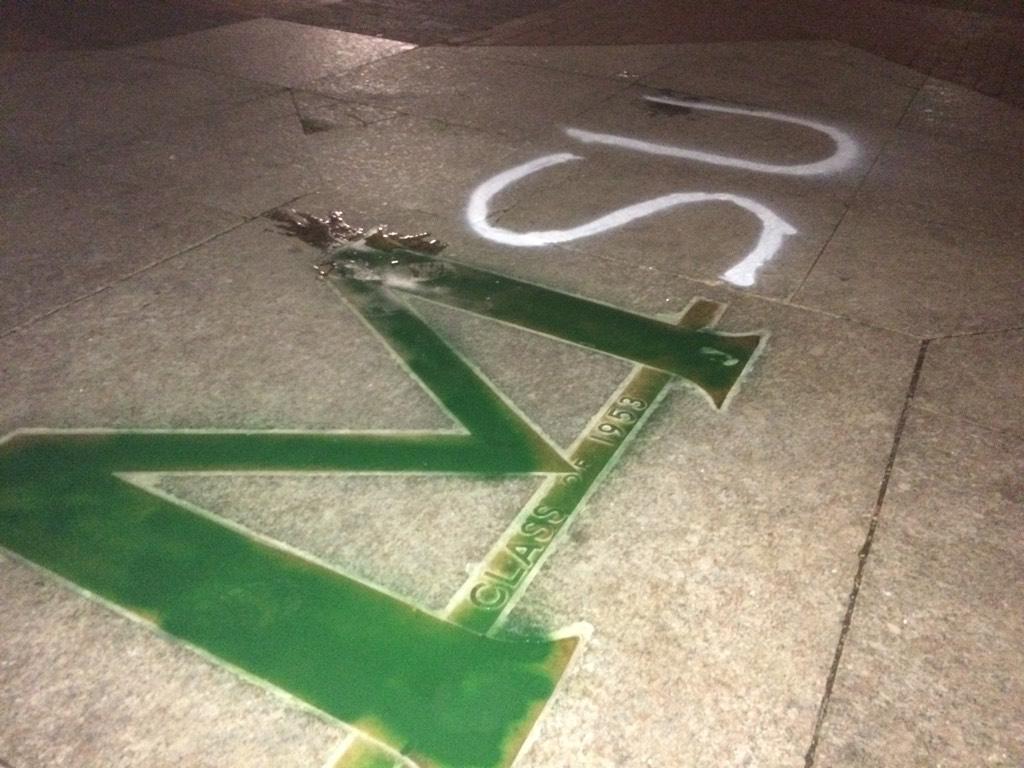 El Guapo got some good runs in for his first NFL (albeit preseason) game. Can't knock that Michigan Man though, he knew a good thing when he seen it.
How true this is. I've been away from home for over 13 years since I went active duty. Lived in some great places and may never live there again, but there isn't a month that goes by where I don't miss it.
Really good thing a couple folks aren't here in CO right now. Their "pot thoughts" would send them through the roof...