AngryWoody
Member since 01 October 2012 | Blog
Favorites
SPORTS MOMENT: 1. 2002 National Championship
2. What Urban is going to do next year.
COLLEGE BASKETBALL PLAYER: Sully
NFL TEAM: The Bungles
NHL TEAM: Blue Jackets
NBA TEAM: Cincinnati Royals (They're coming back. Book it.)
MLB TEAM: Cincy
SOCCER TEAM: What is this?
Recent Activity
Damn, I sure hope that ostrich is ok...
Dan Dakich is the best college basketball analyst at ESPN. He is my hero and truly is the GOAT. I love Dakich and want to watch him sleep. Does anyone even read this stuff or do they just scroll and look for memes? Dan Dakich and Jesus walk into a bar, Dan Dakich ducks and Jesus bumps his head because he can't hold a candle to Lord Dan. Dakich Dakich Dakich Dakich.
I always wanted a Longabardi, but I could never afford a car like that.
In. I'll be the forty year old hairy man dressed in booty-shorts and wearing a Misty wig. SEE YALL THERE>>>>
The line between super-hero and Super-villain is dangerously thin because when you're a big personality the response to you actions is multiplied by people on the outside. So I don't want to hear from Michigan fans 'WELL EVERYONE DOES THIS TO RECRUITS" because the sports world has spent the last year shitting their pants with joy every time Creepy Jim does something that they would mock any other coach in the country for doing. Now they're finding the other side of the love/hate dynamic. It's not pretty.
I'm interested to see, if in five years Creepy Jim is still running around with no shirt and climbing trees, whether people will start to call him out for being a weird psycho with a borderline personality.
At about two minutes into the video of him as a kid he says "I'm going to college here!". How many time as a kid did we all say "One day, I'm gonna (Insert ambition)"? I would venture to say for 95% of us it never happened, but to see a little kid say something like that and then work his ass off and make it happen is really touching to me, not just as a Buckeye fan, but as a human being. What a great day on so many levels.
Does anyone else remember when Harbaugh first got there and had that "Greatest Coaches Clinic EVER" that was obviously nothing more than a Michigan recruiting ploy and then like only five people showed up and they were from South-Eastern Montana Tech or something? This reminds me a lot of that. Plus "Signing of The Stars"? Is this a hip 2016 event for teenagers or a game show from 1974? Sounds like a shitty old game show to me.
Bowl games have always been pointless. That hasn't changed. The expectations for the program are what have changed. When you're recruiting top five classes every year and have a ton of first rounders and one of the best coaches in all of football a consolation-prize game in the Fiesta Bowl just feels like underachieving to a lot of fans.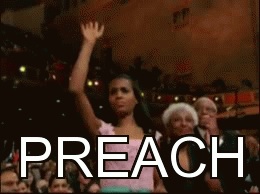 I've been on this plan for years. Not because they are in Ann Arber(?), but because that have an awful product and every store looks disgusting like you'll get the flu from just being within 100 yards of the door.
I hate these #FireX coach things...but count me in 100% on this one. Tim Beck is a total dipshit.
Pile on.
Not gonna lie, didn't get past your first sentence, but pile away.
Fuck Sparty Fuck Spar
ty Fuck Sparty Fuck Sparty
Fuck Sparty Fuck Spar
Is there a McDonalds? They have the best nuggets.
Jason,
I know it's probably frustrating to get yelled at online by a bunch of people who you sacrifice a lot of your time and energy for little to no money over something as harmless as this. This site gets millions of hits a year and I'm guessing you have tens of thousands of dollars in costs, and to deal with all of that while juggling a career and a family is absolutely insane to imagine. You do a great job and if you need to run some sponsored material to make you life a little easier please do. 99% of us aren't bothered at all.
I had never heard of 444seats before but now that I saw this I will always check them first.
Keep up the good work.
Well I guess I can't say nothing good ever came out of the west side now...
How does this guy keep getting jobs?
Back to the NFL (2008)

Gailey was hired on January 16, 2008 to become the offensive coordinator of the Kansas City Chiefs. Gailey inherited a Chiefs offense that ranked at the bottom of the league in almost every category the previous season.[18] He was demoted after three pre-season games in 2009 and relieved of play-calling duties by head coach Todd Haley.[19] Gailey was out of football in 2009.

Buffalo Bills (2010–12)[edit]

He was introduced as the 15th head coach of the Buffalo Bills on January 19, 2010, replacing interim head coach Perry Fewell and becoming their fifth head coach in 10 years.[20] On December 31, 2012, Gailey was relieved of his duties as the head coach of the Buffalo Bills after a 6–10 season and a career 16–32 record in Buffalo.[21]

New York Jets (2015–present)

Gailey was named offensive coordinator by the New York Jets on January 20, 2015.[22]
Also, if Urban Meyer pass catchers can't play why did they draft him? I mean how many pass catchers has Urban put in the NFL? Is it that hard to say "Hey let's look at Urban Meyer receivers in the NFL and see how they do"? This sounds more like a shit coach who is too afraid to admit he is shit so he blames the players. That's my #HotTake
HERMAN IS IN MENSA? I HAVE NEVER HEARD THAT POINT MADE EVER. NOPE. NOT ONCE.
Who dey!
The Bengals are off this week so I was going to suffer with you guys and cheer on the Browns, but they're playing the Steelers and Colts games down here in Cincy.