AndyVance
Reynoldsburg, Ohio (via Hillsboro, Ohio)
Member since 22 October 2012 | Blog
Helmet Stickers: 11,661 | Leaderboard
Southern Ohio farm boy writes about the business of agriculture for a living.
Writes about politics because he's a closet policy-wonk.
Writes about Ohio State football because on Saturdays in the fall, nothing else matters.
Favorites
SPORTS MOMENT: Being in the stadium when Ohio State defeated Arkansas in the now redacted Sugar Bowl.
Close second: being in the stadium for Kenny G's near-miraculous last-minute drive against Purdue.
COLLEGE FOOTBALL PLAYER: Archie Griffin (of course); John Simon, Zach Boren
COLLEGE BASKETBALL PLAYER: Jerry Lucas, P.J. Hill
NFL TEAM: Pittsburgh Steelers
NHL TEAM: Columbus Blue Jackets
NBA TEAM: The '80s-'90s era Los Angeles Lakers
MLB TEAM: Cincinnati Reds
SOCCER TEAM: Columbus Crew
Recent Activity
You radical idealist you.
Hard to argue this list, although Tatum and Katzenmoyer are both names that one could argue, and there are dozens of others who would be worthy of discussion. Archie is pretty much a no-brainer. Hard to argue his success on the field, and hard to argue the impact he's had on the program and the university off the field.
Better yet, I remember when the commentariat here didn't talk about bullshit 9/11 hoaxes and then cry foul because they rightly get down voted, but that's just me showing my e-age.
Ah Denny, those were the days - halcyon days of our youth, really.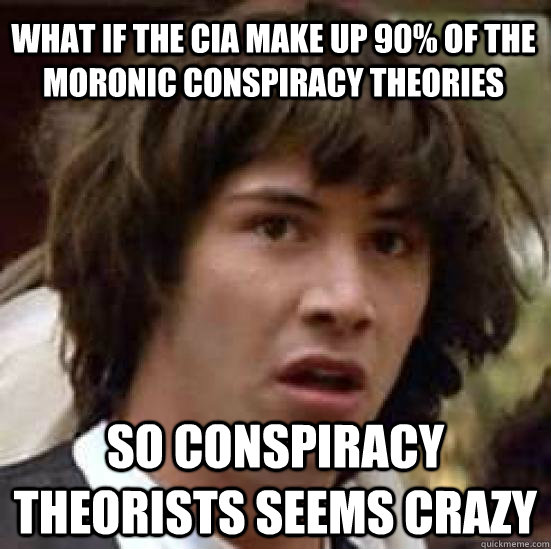 Wow, this thread is the perfect example of "haters gonna hate." I'd forgotten the 9/11 stuff, and yeah, that was the height of dumb/aggravating. But as for the rest of it, sounds like the dude bowed out with a little bit of class, and actually made some pretty great observations about the state of the game and its "highlight reel" culture today.
I respect you all the more for asking the question. As a reporter, there's a fine line to walk in sourcing another writer's work, and then as a writer of my own original stuff, I've been frustrated before by less scrupulous writers lifting too liberally without sufficient attribution.
I doubt I'm anywhere near an authority on the subject, but I felt like your question deserved a thoughtful answer (before anyone decided to rain downvotes upon you for having the temerity to speak up... 'cause that happens, unfortunately).
Agree with your latter sentiment. For the reasons already outlined, I'm firmly in the camp that wants to see these students have a stipend for their "walking around money," so to speak, but I'm still holding on to this seemingly antiquated idea of amateur sports. Everything shouldn't be about the money. (An idealistic statement, I know.)
Thanks! I think YRRO's question was a good one, and more than anything I appreciate that he had the right reason for asking the question: respecting the work of another author, who obviously put a ton of work into those figures.
Personally, I have two theories as to why many of us are - if not outright against it - uncomfortable with student-athletes being "entitled to some of that money."
How do you reconcile a Braxton Miller potentially pocketing significant dollars because he's a superstar with a national-champion tennis player getting diddly-squat because there are no TV contracts or merchandise sales to fuel that; or,
The average person has a hard time reconciling a kid walking off the football field with zero college debt and a degree from a top university for essentially playing a game for four years, while the future doctors and teachers of the world leave the same universities with literally hundreds of thousands of dollars in debt hanging around their necks like the proverbial millstone.
For what it's worth, both views have their own flaws, but those are my theories. The most balanced solution I can conceive of is a system where the student-athlete receives some manner of stipend that takes the place of the part-time job(s) many of us used to pay our way through school.
Any system where the average football player is making big-time money flies in the face of the notion of amateur sports, and yes I realize that many people think that antiquated idea needs to go the way of the Dodo. It used to be that athletics was a vehicle for a kid to get to college, and that degree was his ticket to a better life. Now we seem only to view it as a ticket to fame and fortune of the NFL variety - I think Kirk Barton's infographic puts that into perspective. Get your degree - for free - and enjoy the glorious absence of student debt.
Fido, you are right on the money, so to speak.
The challenges of setting up a system that allows student to "profit" off their likeness, etc., is not nearly so cut and dried as everyone seems to think. Braxton Miller could make a fortune, sure. But how does a kid like Taylor Decker fare in this new system? No one's buying his jersey to fuel these theoretical residuals.
Take it a step further then. Does Aaron Craft get a similar cut of the pie? And if so, what about a kid like P.J. Hill from a few years back? And then walk it a step on further out, and tell me about the goalie on the women's hockey team, or the kids who just won the national title in Tennis. Where does their salary come from?
Any notion of a system including royalties or residuals is simply not going to work in the college system. As others have noted, the average scholarship football player is already reaping hundreds of thousands of dollars in benefits that the average student never sees - I think we can agree that they earn those benefits by virtue of the fact that they are working a de facto 40+ hour week in addition to their studies, and a part-time job is probably not possible any way you slice it.
So the only solution I can see here that works is some manner of stipend, perhaps not unlike what a graduate teaching or research assistant might earn for their work outside their tuition, etc., and which allows these student-athletes to have some "walking around money." I think that type of system makes a whole lot of sense, even if I think it will be challenging to set up and administer at first.
I liked the line at the opening of the segment: "An infantry has added an air force." Perhaps that could be a good prologue for the Buckeyes circa 2014, eh?
As perhaps the only non-staff journalist on the board who isn't an anonymous name and icon, I'll play self-appointed ombudsman for a minute to address you point, which I think is a fair question.
In this case, DJ provided two separate links in the opening graph of the post, providing a reference back to the author and the source article. Furthermore, he correctly attributed quotes and paraphrased material from the source article, so there was no question about what was Peshek's work and what was 11w's take on the data and information presented.
Working at a trade journal that reports on A LOT of scientific literature, I'll say that this approach is not at all uncommon. An academic will write a paper, and a journalist will read it, analyze it, and present it in a way that their audience can understand and interpret. The reader can then go back to the source material for more information as they like. That's pretty much what DJ did here, and if I were his editor, I'd say he passed the proverbial "smell test" here.
What does drive me crazy, however, is when members of the community get sloppy with cutting and pasting large chunks of material from other sites into forum threads, or worse yet, attempting to cut and paste whole articles from paid sites. Most of the time the staff or mods put the kabosh on that, but I see it happen from time to time and it drives me nuts.
I beg your pardon, Sir - I am every bit as witty as I think I am. You have no clue how witty I think I am.
So is "SEC speed" just not a thing anymore?
Borland was a helluva player, true, but as I recall it, he was a Wisconsin legacy and we were never really in the hunt.
Good lord, it's a wonder we even fielded a team after losing that kid.
In fairness to him though, it did seem like he had a pretty good season for the Mildkittens...
I don't know about the OP, but I'm just a simple unfrozen caveman lawyer. Your ways are strange and frightening to me.
Yeah, when the only people who are pissing and moaning about this nonsense are firmly entrenched in the self-proclaimed greatest conference in the history of man, it seems a little... self-serving.
Cue the instant rimshot sound FX...
Yeah, I sort of panicked a little when I didn't see his name listed, but I was too afraid to say anything in case I'd missed some memo on the subject.
ESPN's ScoreCenter app felt the need to send me a push alert last night at about 8:45 with the news about the cyst. Not sure why they thought it was big enough news to warrant interrupting the dessert course, but I guess anything OSU/Urban Meyer is worthy of the front page in their books.
Mrs. Vance, being a West Virginia girl, wears WVU apparel frequently. It classes horribly with my own gameday attire, but I love her anyway :)
If not now, when?
The better question is, when will then be now?
A man just needs a place where he can be/wild and free/tennnnnnn calories...
You've been around here long enough to know that we talk about lots of stuff other than football! Scotch, Kate Upton, our kids, the weather, drug usage in Marion Ohio, the exploits of a reincarnated Warren G. Harding... you know, typical items of interest for an erudite man about town.