AMoujaes
Member since 17 February 2013 | Blog
Favorites
SPORTS MOMENT: When three-time All-American safety Mike Doss accidentally bumped into me during a Bio 101 lab, then turned around and said, "Excuse me, sir." At which point I thought, a three-time All-American just called me "sir."

My senior year (2002) was pretty decent.
COLLEGE FOOTBALL PLAYER: Teddy Ginn
COLLEGE BASKETBALL PLAYER: Darvin Ham
NFL TEAM: Cleveland Browns, reluctantly
MLB TEAM: Cleveland Indians
SOCCER TEAM: Arsenal
Recent Activity
​Catchy title.
You get very comfortable around each other. I know there's going to be that one person: "Well, I played football and never did that." You either sucked at football, you had no friends in the locker room, or you were the person that went in the bathroom stall to go change because you were scared to shower with the team.
The eff kind of circle drills do you do at Clemson, Ben?
I'm now convinced that hype machine is an old Volvo hatchback running on vegetable oil.
I've never baked anything in my life, but damn if the name 'Salty Harbaughs' doesn't make me want to use the fancy mixer from our wedding registry we haven't used yet 16 months later.
We made it to the Tressel Era!
Everyone be like...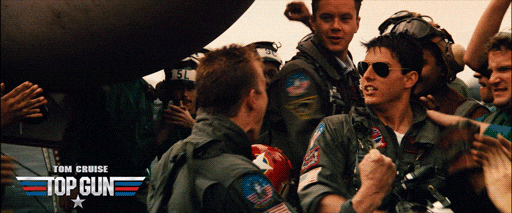 The Steve Bellisari era at quarterback.
Excuse me...
Yes, that is what I thought as well — the Sugar Bowl uni's appeared in the VaTech game and the M*chigan game, sans the diamond swoosh because that feature was for all CFP teams.
It's probably just mashed potatoes after they were whipped in a bowl for three hours.
Am I safe to assume the Alabama defenders still chasing him have yet to cross the finish?
Perhaps no other team embodied this ideal more than Bill Walsh's San Francisco 49ers, who regularly found running backs Roger Craig and Tom Rathman downfield on one of the countless routes they could run.
[Flashes back to Tecmo Super Bowl for the Nintendo]
Joe Namath gets all of the accolades for guaranteeing the Jets would defeat the Colts in Super Bowl III.
To hell with you Alabama. Straight to hell with you.
Restricting sleepovers at a recruits house seems like a jumping-off point. Just a thought.
Subquestion: Are Harbaugh's pajamas actually just another pair of khakis?
[Booker] even totaled 21 plays against Alabama in the Sugar Bowl.
We were kicking off so damn much.
A story about Logan I thought I would share from my memoirs as a newspaper journalist:
As a freshman at the state championships in 2007, Logan made such quick work of his matches that a staff photographer had to ask the coach if Logan could take his matches into the second period, because by the time she had navigated the floor and gotten to Logan's match, he was already off after pinning his opponent and she wasn't getting any photos of him actually wrestling. He was good enough to oblige for the camera.
In all of his state tournament matches (16 total in the four years), not one went the full three periods.
Bert Bielema's AD replaced by Cliff Kingsbury's AD. Release the hounds, Cliff, and tell Bert he just got his ass kicked again!
I look at it as having two of the very best offensive line coaches in college football.
The Four Horsemen, you say?
"So we got an attractive woman, wearing a bra, no top, walkin' around in broad daylight. She's flouting society's conventions! ... That's totally inappropriate. It's lewd, lascivious, salacious, outrageous!"
One of the interesting things to watch how it plays out is if they next guy has play-calling duty and is a co-defensive coordinator, or strictly a position coach.
Side note: Has no one called to ask if Tim Beck is interested in interview. Strike while the iron is hot, ADs!
Best of luck to him in New York City Piscataway. Our safety play has been great since his arrival from Arkansas, and now he gets to lead his own program.
Meanwhile... in Fayetteville, Bert and friends are prepping for the Liberty Bowl.
I loved this nice set of wrinkles Urban and Co. brought to The Game. I remember watching a certain Utah team in the Fiesta Bowl 2004-05 absolutely rip apart Pittsburgh using the shovel option and triple option (https://www.youtube.com/watch?v=m_1mP7tgVVw).
Hoping for all the touchdowns on Jan. 1.
I can only assume that was the Harbaugh victory against an Ohio team that scUM fans were expecting.
This comment in their thread stuck out to me:
Praying we don't get matched up with TCU or Baylor... or oSu for that matter.
Jesus, man, get your head out of your ass. You clowns will be in Tampa for the Outback Bowl.