AltaBuck
---
Denver, CO (via Park City Utah)
Member since 20 May 2011 | Blog
Grew up near the S&G course over on McCoy Rd. My grandfather was head of Neurology and a surgeon at Riverside Hospital. He knew Woody and would assist the team med wise. Ended up out West in my teens and fell in love with the mountains. Graduated from Park City HS and the University of Utah. I work in technology supporting Gov't accounts. Happily married to a Duck fan and living in Denver with our two sons (who are not Duck fans). GO BUCKS!
Favorites
SPORTS MOMENT: Sun Devil Stadium January 3, 2003 - Lost my voice for 3 days.
COLLEGE FOOTBALL PLAYER: Chris Spielman & Antoine Winfield (Tie)
COLLEGE BASKETBALL PLAYER: Aaron Craft
NFL TEAM: Denver Broncos
NHL TEAM: Colorado Avalanche
NBA TEAM: Utah Jazz
MLB TEAM: Cincinnati Reds
Recent Activity
I think TSUN is great caus you get free tickets when you buy coke products.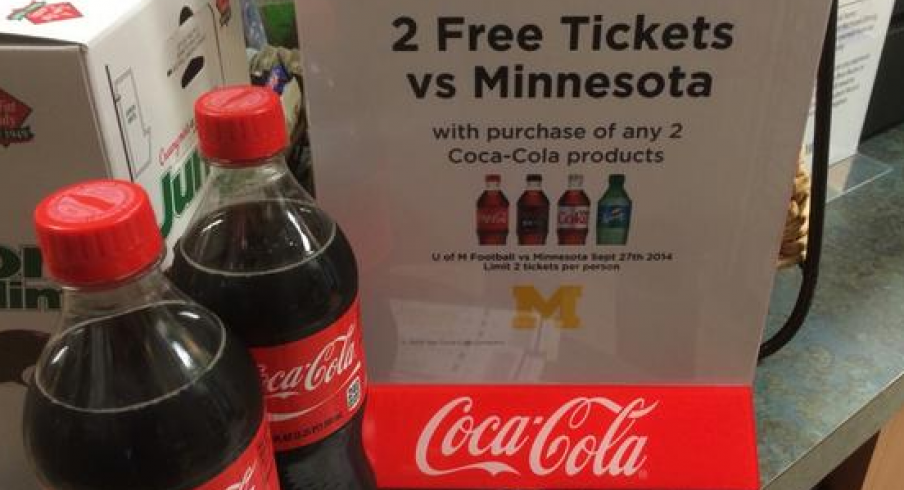 The problem I have with the call was that the play was over, which is obvious since the ref was winding the clock. There is nothing to track since it was a dead ball. They need to change the rule so it only applies during live play.
I agree...my concern isn't so much the rain but the wind. Per the NOAA site, wind gusts to 30 mph. You know Wisky will load the box and dare tOSU to throw. I wouldn't mind seeing some jump balls to Noah on the outside to try and loosen things up for the run game.
http://forecast.weather.gov/MapClick.php?lat=43.073&lon=-89.4012
Showers and thunderstorms likely, mainly between 8pm and 2am. Cloudy, with a low around 60. South wind 10 to 15 mph, with gusts as high as 30 mph. Chance of precipitation is 60%. New rainfall amounts between a tenth and quarter of an inch, except higher amounts possible in thunderstorms.
Too bad Sandusky and Chris Partlow never met.
Urban 'The Wolf' Meyer
I live in Colorado and the dispensaries here are like tourist attractions. I guess people just need to know it's for real.
As long as Zeke doesn't turn into Floyd, Jerry should chill along with everyone else.
Urban and his family are very devout from what heard. My wife and I went to the same parish (St Thomas More) in Sandy, UT.
Perfect fit for that D-Bag cook.
Happy for that kid. I hope he gets back to 100%.
Since I live in Denver, it's great to see these Colorado kids interested in tOSU. Mullin is a power team in the state. It's the same school that produced JK Scott (Bama Punter) and we all know how good he is.
I had the same debate with a ND fan as well. He brought up the replay and started bitching that the RB was down before Decker hit Smith. He didn't realize that there was a fumble on the play and the whistle had not been blown.
Felt really bad for the kid. You're right.....It was a freak injury.
All business!
I don't want to get to ahead of ourselves but I think Joe Thomas will make a helluva coach someday.
Harbaugh is like that one dog at the dogpark that goes around sniffing butts and stirring up shit until the alpha comes along and kicks the crap out of it and puts it in its place. Urban=Alpha.....Harbaugh=Butt Sniffer
If that can't get this team fired up, I don't know what will.
Didn't the Pinto 'matchback' have a tendency to explode when struck from behind? Not sure how that relates to DJ's mental state but it's something to think about.
Someone take it to the rack