AltaBuck
---
Denver, CO (via Park City Utah)
Member since 20 May 2011 | Blog
Helmet Stickers: 857 | Leaderboard
Grew up near the S&G course over on McCoy Rd. My grandfather was head of Neurology and a surgeon at Riverside Hospital. He knew Woody and would assist the team med wise. Ended up out West in my teens and fell in love with the mountains. Graduated from Park City HS and the University of Utah. I work in technology supporting Gov't accounts. Happily married to a Duck fan and living in Denver with our two sons (who are not Duck fans). GO BUCKS!
Favorites
SPORTS MOMENT: Sun Devil Stadium January 3, 2003 - Lost my voice for 3 days.
COLLEGE FOOTBALL PLAYER: Chris Spielman & Antoine Winfield (Tie)
COLLEGE BASKETBALL PLAYER: Aaron Craft
NFL TEAM: Denver Broncos
NHL TEAM: Colorado Avalanche
NBA TEAM: Utah Jazz
MLB TEAM: Cincinnati Reds
Recent Activity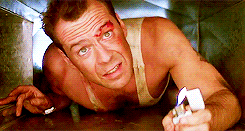 I was thinking the same thing. Plus, Brain knows a thing or two about kicking Bama's ass (see 2009 Sugar Bowl MVP)
Promote Warriner to OC and bring in Brian Johnson as the QB coach
The issue that stands out for me regarding TCU and Baylor is West Virginia. TCU needed last second FG to beat WV and Baylor lost to WV by 2 TDs. This is the same WV team that needed a last second FG to beat Maryland. MD went 4-4 in the B1G and got blown out by tOSU (52-24) and Wisky (52-7). I think the B12 is a tad overrated and certainly not any better than the B1G.
Not this year season
Hoping Sparty kicks their ass
Meyer vs Satan......it will happen and it will be one of the highest rated bowl games in the history of CFB. TV greed like DJ said.
I don't think I have ever witnessed a more inspired team than what i watched last night. I love this team.
Regarding the NW - Wisky game, they lost the TO battle 4-0 with Gordon still running for over 250 yds. All 4 TOs were interceptions.
If you look at the offenses Wisky has faced this year, they are all run oriented: LSU, Minny, Nebraska, etc. I just think CJ kicks ass and the Bucks win this by a couple TDs.
2014 Total Offense (Wisconsin Opponents):
NEB - 33
Iowa - 65
Rutgers - 93
IL - 103
Minny - 105
NW - 107
Purdue - 109
MD - 110
Just not sold on Wisky's defense.
Edit: Added TO rankings
Check back in 20 years and see what JT has accomplished in life compared to the clown above.
Very refreshing to read this interview. We are extremely lucky to have JT on this team. His legacy has just started. .Hats off to his parents for raising such humble and modest young man. It's no wonder this team has rallied around him.
When we lined up in that two back formation, I thought we were going to run the QB option to the outside and it looks like the UM defense thought the same. That was the tendency all season. Nice read by CJ.
Terrible news........Thoughts and prayers to his family.
My son has been asking me to go to The Game as well for a birthday present. We live in Denver so it's bit tougher to get back to CBus but we need to make that happen.
Have a great time with your son. You'll be talking about it 30 years from now.
GO BUCKS!
First...Happy Thanksgiving to you and your families.
Reflecting on Gonzo's catch back in 2005 always brings back memories of my son's birth. He was born the night before The Game. Funny thing, his due date was the same date as The Game (11/19). Bad planning on my part obviously. Luckily, my wife's OB Gyn was a Illinois grad who was married to an Oncologist from The Ohio State University. Needless to say, she understood the situation, and low and behold, my son was born 12 hrs before kickoff.
Back to Gonzo's catch, my wife is resting in the hospital room while I'm watching the way too small TV. Meanwhile, first time changing a diaper with the nurse in the room. When Gonzales made that catch, I almost textured the walls with newborn baby shit and let out a shout that scared the nurse away and woke up the wife. They were not happy but I certainly was fine and my son didn't seem to mind at all.
It's the Dilly Bar effect.
Any team that loses to Illinois should NOT be saying jackshit!
There is 40 speed and football speed. JT has the latter.