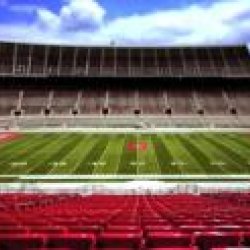 AlphaMaleBettor
---
Member since 05 July 2013 | Blog
Helmet Stickers: 392 | Leaderboard
Favorites
SPORTS MOMENT: Ohio State beating Miami in the 2002 National Championship game
COLLEGE FOOTBALL PLAYER: Braxton Miller, Bradley Roby, Ted Ginn, Jack Tatum, Archie Griffin
COLLEGE BASKETBALL PLAYER: Evan Turner, Jim Jackson, Jon Diebler, DeShaun Thomas, Aaron Craft, Greg Oden, Mike Conley, Jared Su
NFL TEAM: USA
NHL TEAM: USA
NBA TEAM: USA
MLB TEAM: USA
SOCCER TEAM: USA
Recent Activity
You lame bro?
BME_BUCKEYE downvoted for another stupidazz comment
This is a very misguided blog post.
@whoanellie
you're stupid.
anybody that watched this and is like "I think Tressel and Geiger and villains now" is just dumb.
dead serious, homosapes....did you not watch it. He didn't shake one of his fellow finalists' hands.
What part of my post would be sarcastic? Not to sharp, are ya
#PUNK
Dude's a punk.
He is the ONLY Heisman winner I've ever seen Not shake the hands of his competitors before he walked up to get the award. He also didn't mention them in his speech.
#PUNK
Who the F*CK is Charlie f-ing Bauman?
amen ... yet further proof that Gene Smith is a fricking JOKE
The 3 most frustrating for me are probably the home Texas game in '05 because of missed opportunities, dropped TDs, etc.. Frustrating. Also the USC game in '09 and MSU game last week. The latter two because of playcalling.
Paul Finebaum's played a down of football in his life.
Because this game was more on the coaches and playcalling than on the players.
And the best RB in the country received ZERO carries out of TWO possible attempts when the game was on the line for a few yards. Hyde also only received 4 carries after we went up by a TD. Stupid.
I'd rather have the president and government fix real problems. Scratch that. Actually, I'd rather have the president and big government GTFO the way! That's the problem. They're in the way.
Thank you for posting.
It's clear that the weak link of the coaches is:
Everett Withers.
It's not working out. Cut your losses, OSU.
ahhhh Best Buy! Screw you Best Buy and your limited warranty!
these pics are sooo gay
LOL
Anybody else think the DA was pressured? haaa rhetorical question, of course he was!
Not that Winston would've been found guilty anyways be these crooked Southerners.
I think it's funny how Bobby Bowden was interviewed last week and he was all (paraphrasing): "awww, Willie Meggs is honest, he's a straight shooter, blah blah blah....I've tried to get him to go on easy on our players before..."
He actually said he's tried to get the DA to go easy on his FSU football players. No one is talking aobut this.
Why? I'll call him out all I want.
Great stuff. I bet that CINCYOSU guy is in tears over this. Cry us a river, CINCY!
ok, cool...now please bring some stylish alternate Gray &/or Black unis Nike!
Pleeease
I'll light the first match!
Is it April Fool's Day, yo?
60 points in a very subpar effort with 3 starters on defense out, in an away road game against the leading passer in the conference.
Not bad.