almurray10
Columbus (via Marietta, OH)
Member since 12 February 2013 | Blog
Helmet Stickers: 863 | Leaderboard
Favorites
SPORTS MOMENT: '02 National Championship,
Braxton to Devin
COLLEGE FOOTBALL PLAYER: Troy Smith
COLLEGE BASKETBALL PLAYER: Aaron Craft
Recent Activity
Can't help but to think of the irony of Michigan hiring two straight Bama offensive coordinators.
119. And it took me way longer than I'd care to admit to ctrl+f through all the numbers in my actual prediction range to come to that. Hopefully im shy by about 200 yards though.
Agree 100% M Man. There's something about these bad boys that just does it for me: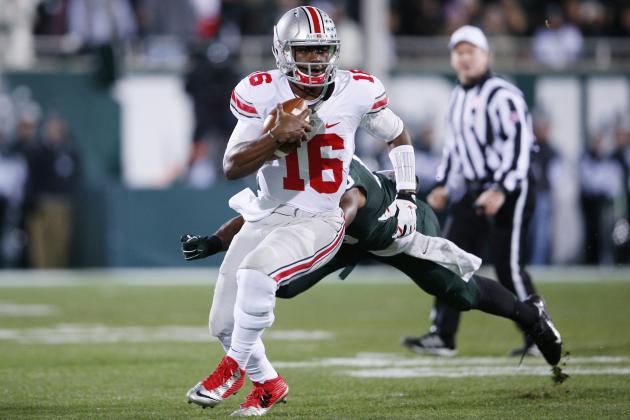 13-9-1. I'm glad my brain couldn't properly comprehend my love for Ohio State and hatred for Michigan for most of the 90s.
Thank God for Jim Tressel.
I believe in a thing called love.
#justlistentotherhythmofmyheart
Haha thanks fellas.
I'm just glad someone is finally recognizing my talents!
Loved the write-up. Not so much the prediction. If Rutgers hangs 49 on us, my hope for this team will diminish significantly.
I'm expecting to see an offense that continues the trajectory they've been on the past few weeks, and a defense that gets after a mistake-prone quarterback and forces some turnovers.
Buckeyes 56, Rutgers 17.
This is who I've always thought he looked like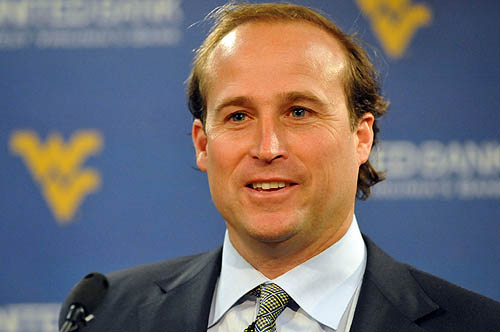 That pick 6 gave me flashbacks to his pick 6 against penn state in '06. I also just saw him make a hit on Carlos.. and Carlos proceeded to bounce off of it and fight for every yard possible.. What a great way to sum of two of my favorite buckeyes in recent memory.
I think his quote from earlier this week got blown a little out of proportion. Didn't he say something along the lines of the noise just won't affect their hand signals? I'd say this quote from Brian Bennett's article (I know people hate him, but still - know your enemy and all) shows that he does indeed respect the noise that will be brought in the 'Shoe on Saturday:
Ohio State came up only a few times in the hour-plus meeting. Hinshaw reported that one passing play didn't work against Miami because a receiver told him he couldn't hear the play call over the crowd noise.

"Well, let's not run that one this week at Ohio State," Tuberville said.
So I basically take that as his way of saying "If we can't handle crowd noise against Miami, we definitely won't be able to against Ohio State." That, coupled with OP's post, makes me believe he's got respect for the environment he's about to walk into Saturday night.
Still pretty early to really judge their careers, but Deshaun Watson and Brandon Harris are off to good starts, both playing as true freshmen.
Definitely agree with Dirty Franks posted above. A couple other places:
Katalinas - I just moved down to Victorian Village, and it's right around the corner from me. They have amazing food, and it's all high quality stuff that comes from Ohio. I highly recommend the tacos (either breakfast OR pork tacos), and their Pancake Balls. Yes, you read that right.
Mikey's Late Night Slice - so many great pizza places in town, and Mikey's is definitely one of them. They've got food trucks all over the place, and have new locations popping up everywhere. They've set up a couple trucks in the Short North area, so it's always a perfect finish to a night of Short North bar hopping.
I love food. Great topic post.
I think I've read this every year since Ramzy wrote it. Still gives me chills. Great writing, as usual, Ramzy, and thank you for reminding us that there are bigger things in life than football.
Last I heard he was running at LG in practice. Would be interesting. I didn't notice Boren last week, which isn't a bad thing.
Bodhi and CBC IPA. Doesn't get much better than that for me.
Honestly, I was a little disappointed with Tyvis. He seemed lost at times. If he takes a better angle, that ball carrier doesn't even have a chance to reach for the pylon on that TD run.
Should give him an edge on landing Neville Gallimore..