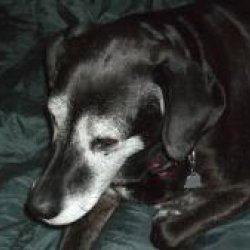 allinosu
---
Member since 06 October 2013 | Blog
Helmet Stickers: 863 | Leaderboard
Favorites
SPORTS MOMENT: Winning the national championship 1968.
COLLEGE FOOTBALL PLAYER: Mike Vrabel
COLLEGE BASKETBALL PLAYER: Bill Walton
NFL TEAM: Chicago Bears
NHL TEAM: none
NBA TEAM: The team that is playing the Heat.
MLB TEAM: Reds
SOCCER TEAM: Womens olympic team
Recent Activity
We look to be moving in the right direction now. Something to get excited about.
When I was a paramedic, I transferred a guy to a mental facility. The trip was about an hour and all the guy would do was stare at you. I read his history in his transfer packet and it said he was happily married at one time until his wife delivered HIS baby. She became increasingly jealous of the attention he gave their child. Then one night he came home to a well prepared meal of noodles with meat and gravy. She took the time to cook her own baby, strip the meat from the bone and prepare the rest of the meal. He couldn't function after finding out he ate his child. It brought me to tears and months of wondering how long the child suffered. Did she kill it first or throw it in boiling water? Still can't eat lobster.
I would imagine the talk on the recruiting trail goes like this; If you go to Ohio State there is good chance you will get red shirted. Hell they had 19 last year with some being 4* so don't believe it when Urban says at OSU we don't look to red shirt. If you come here you will probably play early. With PSU situation with depth I imagine that's being said a lot and they are biting. That would be a smart pitch.
I'm wanting Devin Smith to fight for the ball instead of waiting for it to drop in his arms.
That hook shot had Johnson and Johnsons baby powder all over it. Crum
Thanks I mix that one up with another game where Minnesota had us beat and lost at our goal line. Getting old I guess.
Might have waited a bit too long to offer by the sound of it. Tough pull fron ND
No way Doss takes Tatum. Jack had a way of utilizing his whole body better than anyone I've witnessed. He turned running backs backwards even with a head of steam and bigger than him. That time he hit a Minnesota running back trying to leap over the line with a full head of steam sending him falling backwards still amazes me. (It ended up winning the game)
The fact is that there is no reason to criticize this unless you are trolling. He must get a bonus to do this so many times a year. This nothing more than butt kissing to his superiors.
I like the bird in the hand.
Good feeling about him now. He sure looks athletic on the field. His day is coming and I hope he uses his experience to mentor others as he moves forward.
Where are we on Nick Conner? I hope we don't put this kid off.
I can't believe their uniforms came in number one.
No reason to apologize, I enjoyed the debate and your point of view. I need to move on because he is gone. Thanks
Did anyone else notice that just about every punt could have been blocked? Cameron needs to speed things up.
I'm not saying that attitude is right but rather there is more to it. I read an article a while back that suggested the more stars an athlete has the more they resist a red shirt. Some to the point that they think they failed. We all know there are several reasons for it but when they see an opportunity go by it's probably hard for them. Some players don't plan to spent 4 years before going pro so not playing them for a red shirt is a waste. I hope a player has input on his situation. As bad as our linebacker play was I doubt it would have been mop up duty. Our coaches came out and said freshman would get an opportunity to play if the opportunity arose. Fickell's comment contradicted that.
His hard work has paid off. Keep going young man
Furious, I was extremely disappointed when we lost Mike back in the winter. Like everyone I was looking forward to seeing on the field. Last October Fickell really pissed me off when he reported in the Ozone that Mike was ready to go and despite our poor LB play he didn't want to lose a chance to red shirt him. Doug Lesmerises wrote an article as Northeastern Reporters just after last signing day that was interesting. To sum it up, early playing was a big factor in him going to OSU and that Mitchells don't like to sit and watch. He was willing to talk proudly about any of his children but when asked about Mike coming home he refused to comment. Now if my child was willing to come home because of my health I'd be glowing. I read a few more article out of that area that felt the same way.Of course they loved reporting that, so grain of salt. The Bleacher has Doug's article and about him being at Tech's game. Yesterday Glenn Mason mentioned talking to our coaches about red shirting last year and he said they admitted to making some mistakes. With Micky still committed I just see more to it than his dad's health. I think everyone is using 19 red shirts against us on the recruiting trail which might be why we aren't raking them in right now. Who knows?
Might be a little difficult when Ken Mitchell attends his other kids sporting functions
I asked yesterday who he was because he wasn't listed in the roster. I was impressed. What year is he?
When they are unhappy they are going to leave.
I think his red shirt had more to do with than you think.
I would imagine their depth issues means early playing time and these kids will see a bowl game. I wonder if there is some talk with them about more sanctions being lifted which puts them in the drivers seat. They would have an easier road to the field than here.