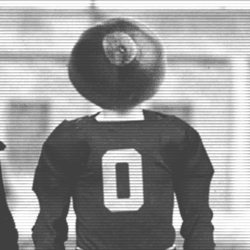 AllDay028
---
Member since 23 July 2012 | Blog
Helmet Stickers: 944 | Leaderboard
Recent Activity
Every year I'm surprised when I see Kimbo Slice walking into the team hotel.
I've never been able to scroll the top stories on my S3. I figured you guys were working on it but thought I'd post it again.
Even with 85 scholarships next year the senior class is only 16 I believe. That's 19 before attrition. So expect the class to be like this years somewhere in the 20-23 range.
As others have mentioned the scrolling is soooo jerky. It is also really jerky commenting on my phone with the text jumping everywhere. Lastly, on my phone, I can't scroll across the stories on the top so I see the first one, part of the second ones thumbnail, and cant scroll across at all. Android 4.3 on the Samsung Galaxy S3.
If that was the case, we would have already made one of the hires.
No denying the SEC has the best defenses? Have you watched the SEC this year. Outside of Florida there is a lot of optional defense.
If it's an NCAA violation it has to be passed on to the NCAA. You can't just decide to "go through" the big ten office. It has to be a Big Ten rule that isn't an NCAA rule.
You can't pre-empt a violation of NCAA rules. The big ten and OSU have an obligation to report any violation to the NCAA and it would be an NCAA matter. The Big Ten can't just decide to take a matter instead and not tell the NCAA. It doesn't work that way.
I wouldn't, because improper benefits fall under NCAA jurisdiction.
Yup, i'm trying to figure out the differences in by laws but google hasn't been a lot of help. Plus i'm hungover.
Anyone know the differences between Big Ten rules and NCAA rules?
Most people believe Mosley, Mack, and Barr are the top 3 LBs with Shazier being a little outside of that group due to his size. My guess is that those three get 1st round grades and Shazier gets a second round but would be the first to go if any team 15-32 wants an OLB.
*checks account* *802 helmet stickers* *rapidly makes 17 threads talking about how amazing some aspect of Ohio State football and 11w are*
Robinson and Gallon beg to differ
When everyone idolizes people for acting in a manner which is, inarguably, immature it sends a bad message to the middle school and high school kids that want to play at this level. It's a culture issue and it cultivates a culture that acts poorly. It looks bad on the institution and us fans in general that we take so much pride in actions that are immature and inappropriate. I'm not putting anything on you, but I'd wish all fans would hold themselves and their institution to a little higher standard then praising sideline temper tantrums.
I really wish people would stop praising Marcus Hall's childish actions. It's just absolutely the wrong message to be sending kids.
But he doesn't always do so. And particularly he hasn't when it comes to the defense this year.
As if matchups mean nothing in college football.
I think expecting a blow out against Indiana, when they have possibly the best offense we've seen and our defense has been so lackluster, is a bit of a folly.
Just FYI your writeup is wrong. We are 5th in the computers and Baylor is tied for 3rd.
Interesting that the team everyone wants to anoint as better than us is Stanford but they wouldn't be favored over us while A&M and Baylor would.
They look like they have blood splatter (I know, it's just runny colors, but it's been the first thought of many people) and they are only donating ten percent of sales which is horseshit even if they are auctioning off the game worn ones for 100%, they are awful looking. Criticism is absolutely warranted and it's not just 11w that is criticizing them, NU has even had a large amount of calls from alumni complaining.
We no longer lead the BIG in sackd after Sparty took Michigan to the woodshed.
I agree. The way people seem to be buying into this notion about how good our defense is after beating up on some BAD teams is beyond me. The offense playing so well helps some of it but I still have zero faith we would hold FSU or Oregon under 40 points.
Sorry, but that complaint about the students was so asinine. You're upset that they don't praise you when you lose for your hard work and sometimes use the term "we" to refer to their school's team? Get over yourself.