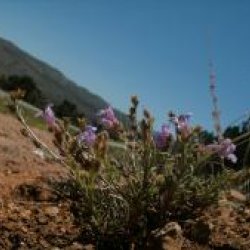 AJW_16
---
Columbus (via Dayton)
Member since 17 February 2013 | Blog
Helmet Stickers: 1,040 | Leaderboard
A plant biology researcher, biology teaching assistant, environmentalist, and a die-hard fan of the Buckeyes.
Favorites
SPORTS MOMENT: Dual moments: OSU football - 2002 Michigan game. Xavier basketball - 2008 Sweet Sixteen game vs. West Virginia (Xavier grad).
COLLEGE FOOTBALL PLAYER: A. J. Hawk
COLLEGE BASKETBALL PLAYER: Josh Duncan (XU)
NFL TEAM: Cleveland Browns
NHL TEAM: Columbus Blue Jackets
NBA TEAM: Cleveland Cavaliers
MLB TEAM: Cleveland Indians
Recent Activity
I feel way better about next season. Welcome to Ohio State, Anthony Lee!
Dayton's little brother complex, ladies and gents. Gives em something to talk about now that they can't get all hot and bothered about playing Xavier a few times a year.
All that aside, congrats to UD for getting to the Sweet 16. Someone said it above: if you don't want to get trolled, don't lose the game. That being said (and I think I mentioned this in a post before the game was played) if you have UD friends, I strongly encourage you to cut contact with them for at least a year. You will probably never hear the end of this until the Flyers end up in the NIT next year.
Simply too hard for this team to score. Disappointed but not surprised. They are who they are.
Football team: please no spring-ending injuries, aight? No more bad news. Kthxbai.
Good for Sibert - glad that he has found the right situation for him.
On a related note, all of you Buckeyes who know UD fans will want to spend no fewer than 10 hours the next two days praying that OSU wins this one. I am a Xavier grad who roots for OSU as well, so the potential for never-ending bragging on the part of UD fans is an immense concern with me (especially with the selection committee jobing the Muskies and sending them to Dayton for the First Four). Dayton will most likely be playing in the NIT once again next year, but if they beat the Buckeyes you will literally never hear the end of it.
I cannot express to you the seriousness of this situation.
Not sure how to feel. It is Purdue, and OSU should definitely have handled them more easily, but it does seem like they came out flat (have no idea how; this team can lose to anyone) AND the tourney is all about surviving and advancing. Get a good night's sleep and come out more sharp for Nebrasketball.
That series of events was ridonculous.
Free throws : Ohio State basketball :: Tackling : Ohio State Football.
Still don't understand ESPN kicking Musberger to the SEC. Makes no sense.
This is what it's come to: we are more afraid of playing Penn State than a potential semifinal game with Michigan (the conference's best team).
#TweetsFromEveryOhioStateBasketballGame
Q, please feel free to takes over this game whenevs. Kthxbai.
This team is very flawed, but the biggest one by far is that OSU works its ass off to get something going on offense and a decent lead, and then the other team erases that in a matter of seconds. When offense comes this hard to you, you will always be fighting an uphill battle.
That's why we'll miss Craft.
Nice bucket by Amir. And nice in-bounds D by Craft.
After a really good second half against Minnesota I thought we had a good chance of going 3-0 in the final three games. Now 0-3 is the probable outcome. This team's offense can really be an anchor on this team.
This team is absolutely pitiful offensively.
I agree. I don't think it was as much a selfish, out of control move by Q as much as a "You're not gonna f*ck with us" sort of move.
Yeah, I like how he shrugged off the difference as OSU's pregame video being "department-sanctioned," and yet he somehow misses the most visible coaches at his own university refusing to refer to Ohio State as "Ohio State."
Pot, meet kettle.
It's a well-known fact that there is a direct relationship between how much a Michigan Man will tell you he is better than you and the extent to which he is wrong. #science
Why did Marcus Hall flip two birds at Michigan Stadium?
Because he couldn't flip three.
I'm sorry, everyone connected with the University of Michigan, but you CAN NOT get mad when, after incessantly referring to OSU as "Ohio," we have a little fun by playing some clips of you losing to the actual Ohio.
Get off your high horse.