AJBor41
Member since 10 February 2012 | Blog
Favorites
SPORTS MOMENT: Watching Miller hit Smith in the endzone against Wisconsin in 2011 with my wife and friends... Sylvester's game-winning shot against undefeated Illinois... Smith to Gonzo in Ann Arbor in 2005...
COLLEGE FOOTBALL PLAYER: Current - Jerome Baker / JT Barrett
COLLEGE BASKETBALL PLAYER: Current - Whichever one shows some effort in 2016
NFL TEAM: Cleveland Browns
NHL TEAM: Columbus Blue Jackets
NBA TEAM: Cleveland Cavs
MLB TEAM: Cleveland Indians
SOCCER TEAM: USMNT
Recent Activity
The funny thing is, as I was typing that I put in "at Purdue," but realized he had at least 2 season-saving catches that year, so I just left it as his name
I'm with you on that one. I think that the 2016 draft showed these guys that Urban has them prepared to hear their names called and we'll see more of them testing the waters.
Possible early entry guys from the 2014 class:
Noah Brown, Malik Hooker, Sam Hubbard, Marshon Lattimore, Raekwon McMillan, Curtis Samuel, Damon Webb
Other non-Seniors (2013 class):
JT Barrett, Gareon Conley, Tyquan Lewis
Not suggesting that all of them will leave, but this seems to me to be the list of possible departures. Who am I forgetting?
Whose catch was better?
A: Noah Brown's
Whose catch came in the biggest moment?
A: Michael Thomas's; though I could see the argument for Michael Jenkins here too.
Final answer.
Matt, is it just me or does it say we scored 7 TDs and a FG? Maybe the 10 play TD drive is listed twice?
They lost the game 34-24.......

Later, as they were preparing to leave, he went to Kight and told him: "I pressed pause. I got my mind right. And I stepped up. I never had that tool before. Thank you."
Urban forces himself to eat, even when he doesn't feel hungry. He consults with a nutritionist. He snacks on bananas and Chobani Greek yogurt. He avoids pizza.
If his biggest loss that night, mentally, was breaking and eating pizza, then I think he's doing well!
Because, this... 0:23 mark
1. OVER (OSU 52 - TULSA 24)
2. TRUE (41 yarder)
3. TRUE (JT has 4 passing TDs, 1 rushing, & Samuel has a rushing TD)
361 beautiful rushing yards
To be fair, the article you referenced did say that they didn't know if the H-Backs were considered a part of Smith's 6. With that in mind, if you take Samuel and Wilson out of the mix, you're left with Brown, Smith, Campbell and 3-4 more. Likely candidates would be Mack, McLaurin, Dixon, and Gibson, but it seems within reason that Victor could make a push. Not saying it'll happen, but... maybe.
You're probably right, and I should have a caveat in there about Samuel and how he ends up being used. Obviously mine is based on him being on the field as an H-Back, but if it truly ends up with him splitting significant time (I'd say 33% of the carries is significant) in the backfield, then I'd probably swap Smith and Samuel as well.
That said, I'm still putting my chips in on him getting less carries than what you've suggested. The only season under Meyer, thus far, that we've seen a #2 RB get over even 23% of the carries that the #1 guy gets was in 2013 when Hyde was suspended the first 3 games.
Huh? I must have missed something. What is this in reference to?
I agree 100%, but I'm going to defer to Barrett and the rest of the DBs (who are now in the NFL) who said that he was unguardable. If 3 current and 1 future NFL baller couldn't guard him, I'm betting on him big time!
The topic is choosing the top receivers. While the extras (stats) are probably more interesting, he did manage to get the top 3 exactly right and 4/5 were remarkably close, considering Braxton jumped into the H-Back role and Smith got hurt.
I noted him in my little EDIT section a few minutes ago, but I hope he makes it onto the field a lot this year.
"That's the truth, Truth!"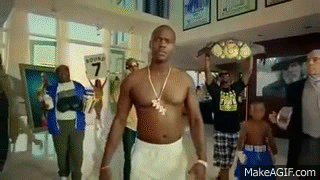 So, to recap, the biggest question marks for the upcoming season are:
Who will run the ball?
Who will catch the passes?
Who will stop the run?
Who will stop the passes?
And somehow, I still feel pretty darn good about 2016. Go Bucks!
Not sure if I'd go that far, since both occurred in the first half, but they were definitely bad (read: good for us) calls.
Not sure if anybody saw this, but Bill Murray's Twitter idea for the Olympics is phenomenal!
Every Olympic event should include one average person competing for reference.

— Bill Murray (@BiIIMurray) July 19, 2016
How cool would it be to see an average Joe swimming alongside Phelps or running a few lanes over from Bolt just to give the rest of the viewers a reference for how insanely talented these athletes are?
I'd say a good balance of both types is healthy for the players and other coaches
C'mon, people, no mention yet of McCullough's awesome shirt? Next year's could be truly Inception-worthy.
That was my first Game in AA and our seats were on that 5 yard line, about 40 rows up, so we had an amazing view of Gonzo. I'll never forget that catch or the feeling of knowing we were about to shut all of their fans up (for many years to come).
No burning log above Kwon's head? That's a questionable call...