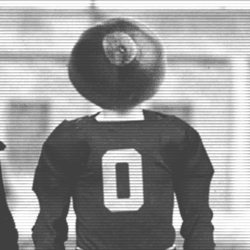 AirForceNUT
---
Member since 23 October 2012 | Blog
Helmet Stickers: 900 | Leaderboard
Favorites
SPORTS MOMENT: District championships in high school wrestling.
COLLEGE FOOTBALL PLAYER: Chris Gamble
COLLEGE BASKETBALL PLAYER: Aaron Craft
NFL TEAM: Browns
MLB TEAM: Reds
Recent Activity
4 people were rescued with no injuries!
I would shit rainbows and happiness if these were the Browns picks.
Next year is our yeah! Logan and Hunter should win NCAA championships. Nathan Tomasello and Bo Jordan will have a year experience as well. Look for Bo Jordan to be competing for a NCAA championship. David Taylor and Ed Ruth will be graduated from Penn St to so that always helps us lol
David Taylor wrestles 165.
I was getting ready to make this exact same comment.
Yeah I don't want OSU to play them again lol. Hats off to the 'Cats!
I'm sure Urban is being tough on him since he is still really young and Urban doesn't want him to get complacent. If he grades him at a C-, then Cam is just going to keep working hard until he gets that A!
If you typed this whole article out, you deserve every helmet sticker I have. Kudos to you Tennessee!
Matta and Meyer = Geniuses
This is the exact opposite of everyone's predictions (great defense, with some struggling on offense) lol I love it. Youre a courageous one.
I'm glad i'm not the only one brother! GO Bucks
The second part of your sentence is the most important stat of the game.
Is it possible for me to fast forward to tomorrow night? Wahhh ;(
I wish we did. I think it'd be a blow out if we held them under that mark.. But honestly, not a chance in hell do I think we will.
Tell me more; tell me more....
"If you play like that during the game with those shit holes up North, I'll give you a piggy back ride :)"
The facemask looks black. I wonder what the helmet looks like.
I didn't read who wrote this article, but by the time i was finished i was certain it was Ramzy..
If someone did that to my daughter, shit would get blown up.
You definitely make a point Andy. It just bothers me when teams get judged for how they did 4, 5, 6+ years ago. In my opinion, I believe this Oregon team will be better than the one we played in the Rose bowl. And I don't see Stanford beating them twice in a row.
You realize this is a different team than when OSU and LSU played them? That's like saying USC is better than us because they beat us in 2009.