Ahh Saturday
---
Member since 21 February 2012 | Blog
Recent Activity
Good to hear, because I admit that 5'9" CBs make me nervous.
Agree totally about Martell. He will thrive in the 7-on-7 environment at the opening, and there's no reason to believe he won't lead Bishop-Gorman to another outstanding season. The only thing keeping him from being a 5* right now is 247 peculiar criteria of granting stars based on their take on a player's pro potential. 5'9" QBs don't draft too high, but there's no reason to believe that TM can't be an all-american level talent at OSU.
I don't think the staff is sure enough about Shaun Wade to turn any of the above away. I guess Darnay Holmes is the top prize, but I'd take Riep ahead of either Williams or Lamont Wade.
I don't know if he could make my top 5, but I've always felt that fans have overlooked how great a player Beanie Wells was, and what he meant to the Buckeyes teams he played on. Injuries are injuries, and Beanie had his share, but when he was on the field he brought it like few Buckeyes ever have.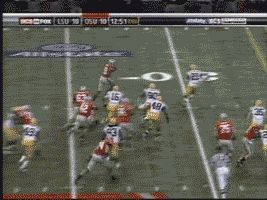 Oranges are better than apples, way better, as in better by a lot.
Hope to see some Sooners make their way over to this board . . . soon? It's always good to have a little back-and-forth with knowledgeable and respectful fans of a storied program.
The point of discipline, unless you're a flat-out sadist, is to modify behavior. Whether this particular discipline is "good" or not depends on its likelihood of bringing about the desired behavior. That outcome depends far more on established family dynamics than the actual punishment itself. How does the kid react to this isolation? By further isolating himself, or by reflection on his actions and realizing the error of his ways? How do the parents follow up this discipline? By explaining the point of the discipline and accepting him warmly back into the house, or with continued wariness and cold judgment? Fact is nobody outside that tent really knows how such a thing will turn out. Maybe not even the kid inside the tent knows. But that's unlikely to stop people from having an opinion.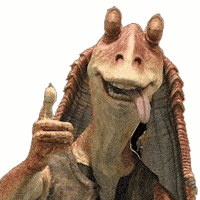 I'll let Yoda explain:
Agree. The space between 1-5 is pretty narrow if it exists at all. One injury, one bust, one Darron Lee, and that space is gone entirely. The gap between 1 and 10, however, is real and hard to cover up on the field.
Hopefully just his presence is enough to give a sense of urgency to our other WR targets. We've been talking about the potential haul at receiver for the better part of the last year, but not one has committed to the class yet. Hope to see that change real soon.
I was going to say Dantonio because of the whole "more with less" thing, but after nine years with MSU isn't it time he started doing more with more? Recruiting is a part of being a college coach, and he's been unable to bring in the blue-chippers necessary to get to the next level.
I pulled my hamstring with my last post, so I'm dropping out of the "well, actually" bowl.
It should be interesting to see how Danny Clark and Tate Martell get along at FNL, assuming DC is attending.
It is my understanding that the term "politically correct" originated with the communist party in the Soviet Union where it was used to indicate that a person's views were consistent with party doctrine and not reactionary. It made its way into US lefty circles mid-century where it was used as a term of approval rather than approbation. Its current and common use dates back to the 90s, a good two decades after Bobby Knight had established himself as a Grade A asshat.
To refer to Bobby Knight as being politically incorrect is an anachronism. He thrived in the days before such an expression existed, when people were less delicate in their phrasing, which is why I feel perfectly comfortable saying that he was a huge jackass from day one.
Whatever it takes to do it right. Don't rush, but don't needlessly drag it out. If they do two seasons, I hope it's a split season like TWD does, rather than two short seasons spread across an entire year.
GRRM's writing is both intricate and expansive, and he seems to regard narrative expectations in general --and genre expectations specifically-- as hateful an enemy as an army of White Walkers. This makes him both a compulsively readable writer and a loose-thread generating machine. Benioff and Weiss have done an admirable job of tying up those loose threads. Yes, this season has been filled with abrupt endings, narrative elisions, and physics-defying shifts in the time-space continuum, but we now have all the pieces in place for what should be an amazing final season, including Sam in the Citadel where he can dig up whatever we might need to know about dragons, white walkers, and the seeming ability of the three-eyed raven to rewrite history.
It's absolutely going to be Jamie, and what's more, Cersei knows it. She has completely given herself over to the fate of the Frog's prophecy, and that look she gives Jamie from the Iron Throne tells it all. How that dynamic plays out should be one of the more interesting story lines from what ought to be a truly epic final season.