Ahh Saturday
---
Member since 21 February 2012 | Blog
Helmet Stickers: 5,135 | Leaderboard
Recent Activity
Birm,
My wish list to fill the '15 class includes Josh Sweat, Neville Gallimore, Terrence Gibson, Damien Harris, and Matthew Burrell. With which of those guys do the Buckeyes have a realistic chance, and which ones should be moved alongside Leon Sandcastle on my pipe dream list?
Just off the top of my head, so I might be off a game, but isn't Dantonio 5-1 against Michigan since he started at MSU? How many of those years has MSU had a higher ranked recruiting class? None? As long as Hoke is HC, Michigan will do nothing.
"Once you get complacent and think it's OK where you're at and you're satisfied, that's when other people pass you up," senior safety Kurtis Drummond said this spring. "If you're always looking at something you can improve on and just remain humble and hungry and never forget where you came from, it's going to always push you to go after whatever you want to achieve."
This is exactly the blue-collar attitude you want your players to bring into each season, a bunch of three-star recruits with a chip on their shoulder who are willing to go out and earn their respect each week, and it is what will make MSU a tough team to beat again this year. Contrast that attitude with the vapid Brady Hoke mantra of "we just have to play Michigan football" and you can see what a difference a coach can make to a team. Kudos to Dantonio and Narduzzi for the job they've done building that attitude and a winning football culture in E. Lansing.
I thought we had scheduled UT and then the deal collapsed for some reason.
Birm, thanks for the update and kudos to the whole 11W staff for the FNL coverage. Just a couple of questions regarding WR. First, I was surprised to read Cager saying that he's likely to wait until the Army All-American game to make his commitment. I thought that he was one of the guys who would jump on an OSU offer. Do you think there's much of a chance he might move his decision up, or even waaaay up? Also, when is Kirk deciding, and would a commitment from Gibson revive our chances with Kirk?
Ohio State has always made the most sense for Gibson, certainly a better fit for him than UT. Now that he's finally visited, he's had a chance to see the facilities, tour the school, and build his relationships with coaches and teammates. As a result of his visit TG has placed the Buckeyes at the top of his list. He's already seen UT and Auburn, and having finally seen OSU, he's got us on top. That's a pretty good sign.
The only reason that Coombs is a bigger threat to Dantonio than Hoke is because Dantonio is the only one of the two who will still be coaching in the state of Michigan in two years.
Ouch! Feel bad for the dude if true.
Another question for Jordan. Is that list linked above the final list or might there still be one or two surprises?
Jordan,
Just a guess here, but I'd say at least one and possibly two of these 2015 prospects commit by Monday: Lawrence Cager, Reggie Rogers, CJ Conrad. From 2016, my guess is both DeMario McCall and Jake Hausmann are on commit watch. Am I anywhere in the ballpark?
[previous comment edited; needed more caffeine]
Third best what in Ohio? Player? TE? If TE is your answer, I'd love to know who the two Ohio TEs that Kentucky has rated above Conrad are.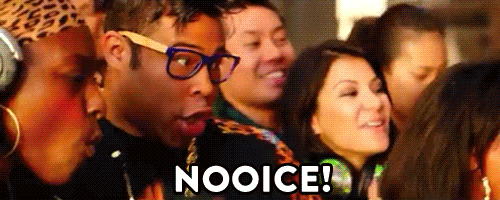 Navy will be a tough out. They bring back nearly everyone --and every important part-- from an offense that averaged 33.5 ppg last year and had the second rated rushing attack in all of college football. The Buckeyes will be trying to stop that offense with a defense featuring five new starters playing their first game, and a brand new DC. Thankfully, Navy's D is garbage, but I could see a 45-35 type of game that has me throwing things at the TV.
Note to Northwestern: somebody should try to block Michael Bennett.
Agree on your assessment of Washington. It seems to me that his career is following a similar path to Bennett's: promising freshman year, injury hampered sophomore campaign, and here comes the breakout season.
He'll get a sack and probably (his) heart rate goes up to about 95 beats-per-minute, where a similar guy gets a sack and probably his heart rate goes up to about 180.
Am I the only one who thinks of Hannibal Lecter after reading this quote?
This is what TP did in his two BCS appearances:
Passing: 37/62 487 4 1
Rushing: 35/187
Record: 2-0
Two-time MVP
TP had his off moments during his Buckeye career, and we all remember how painfully it ended, but when he was on his game he was close to unstoppable. I wonder what he could've done if he had had an actual QB coach.
Checked it out, and what I think is that is that it takes an awful lot of cooking the books to get a result that puts OSU at the bottom of the B1G. As far as the teams that top that list, this is how each did against the Buckeye rushing attack:
MSU: 273/6.8 ypc
Iowa: 273/5.4
PSU: 408/8.0
Wisconsin: 192/4.5 (the only respectable performance)
And for good measure, here is what Michigan did against the Buckeyes: 393/8.5
So, please clarify for me if I'm supposed to be impressed by any of those run defenses, or put any faith in a statistical analysis that says they're any better than OSU.
I expect a very much better year in terms of national overall defensive stats for Michigan, than Ohio State.
As bad as the Buckeye defense was last year, it was still better than Michigan in both total yards per game (362/367) and points per game (21.3/26.5). Maybe Michigan will be better this year, but then again maybe OSU will be better as well.
Fwiw, Shurburtt and Warren are currently 1 and 2 in the Crystal Ball rankings. Would love to hear Birm's take on this.