Ahh Saturday
---
Member since 21 February 2012 | Blog
Recent Activity
UT is UM without the "U" part.
This is the guy who has already decommitted from UK, right?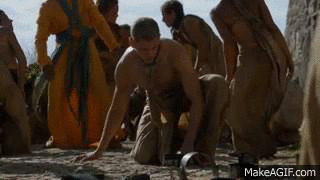 My wife went to UF for undergrad and grad school. I love my wife and pretend to cheer for her Gators on Saturday, but I secretly love it when they lose.
Getting married? Maybe, but how many times are you gonna do that anyway? Watching other people get married, no thank you.
I upvoted you and Blu, because Blu is an asset to this board, but God help me if I ever downvote a Buckeye for giving a Wolverine grief.
Wiltfong said yesterday that he didn't expect any booms from the '17 class, but possibly from '18. I say you never know who'll get caught up in the excitement of the moment.
"The perception of beauty is a moral test." --Henry David Thoreau
Love the news on Leonard Taylor. I know nothing about his game, but Michigan has him, and apparently Urban wants him. Good enough for me.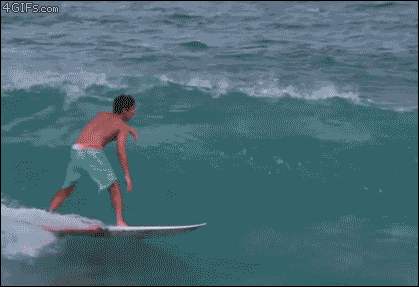 Love his directness, let's you know where you stand, and it seems like the Buckeyes have some work to do to keep him in the fold. A pair and a spare is the old saying at RB, and I hope the coaches can convince him that we need him and Akers.
The positions that are typically easiest for a freshman to make an impact are at WR and RB. Those also happen to be positions where the Buckeyes currently lack proven depth, or really even any proven starters. So the obvious two choices are Austin Mack and Antonio Williams.
If talent were the only thing that mattered, OSU would've beaten Sparty as badly as Alabama did last year. I think there are three great intangibles working in our favor this season.
First, lower expectations. OSU is way too big to ever sneak up on a team, but I think the players themselves will be looser, have more fun, and play with that chip on their shoulder that we saw in the stretch run of '14. Second, quarterback consistency. This is JT's team. He won't be looking over his shoulder, the coaches can plan the offense around him, and he can develop chemistry with his receivers. Not only do I expect a return to form, I expect to see JT eclipse his performance of '14.
Finally, coaching. I hate to bash Beck, but it's clear that Urban saw the need to make a change up in the box, and he did so. With Stud taking over for Warriner, Warriner taking over play-calling duties, and Beck with his second year in the system, I expect to see the Buckeyes find their offensive identity early this season, and just get sharper and sharper as the season goes on.
Tried making my own sausages for a while, but something was missing. Must've been the raccoon feet.
I think Samuel absolutely could play RB, but that's been the problem for him throughout his OSU career. He could also play HB, and he could also play WR. The staff have plugged him in wherever they've needed him. My hope is that the staff decide on a position for CS and let him develop in whatever position they choose. I think he could be a great one for the Buckeyes, but he's running out of time.
You might not want a neighbor problem, but you've got one. Youir neighbors, both the landlord and the tenant, are what is known as assholes. That's a problem. The thing is, right now, you're the only one with the problem. Your first task is to make it their problem. Your landlord wants a tenant, and your tenant wants a home. If the tenant is violating any local ordinances regarding dogs, it might be grounds for an eviction. File a complaint with your local sheriff and get the ball rolling.
Why???
Congratulations to Ewell. He's chosen a fine school with an historic football program. As this regards Buckeye football, I have to say that I haven't heard anything about him in a long time. OSU seems to be down to Tufele or nobody at DT since Marvin Wilson doesn't appear a realistic possibility.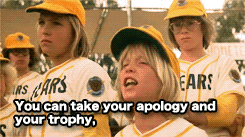 . . .and his man always went down immediately when hit-no dragging like some other more highly touted LBs.
Loved Rolle, but his man did not always go down. As I recall, the TD run below, Masoli sort of went right through Rolle.
Agree. I've always hated it when people called that a "Hail Mary." Buckeyes have the ball, first and 10 at the Wisconsin 40, needing only a FG to tie, and there are 38 seconds left when they come to the line. The situation is urgent but not desperate. Braxton has options. The fact that Wisconsin leaves a guy wide open in the end zone because they sold out to stop Braxton running doesn't make it a Hail Mary. It makes it a helluva play by Miller.