Ahh Saturday
---
Member since 21 February 2012 | Blog
Recent Activity
Two ScarJos?!?!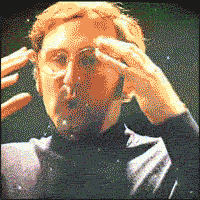 Any season that ends with a 31-0 loss. Seriously, each season sets up its own expectations, and if the team gets as far as the CFP, they don't need to win for me to consider the season to have been a success, but they do need to show up. Looking at it another way, does anyone think Urban Meyer gets rid of his offensive brain trust after a season he considered successful?
Exactly. The job of a WR is get open, catch the ball. Speed is just one tool that allows some receivers to accomishment one half of that job. There are other tools that are harder to measure (good routes, good hands, reading defenses) but show up on game day.
I also find this timing curious, and it doesn't help that Lindsay's remarks, quoted in the article above, sound almost exactly like a Williams tweet.
Lol. Man, some people need constant attention.
Yes, lol indeed.
When it comes to recruiting, count me in the "if Urban wants him I want him" group, and it appears that Urban really wants Tyjon Lindsey. Still, Urban's best H-backs, Harvin and Curtis Samuels weren't little guys. Demps and Rainey, who were little guys, were good but not great and that was a while ago. It'll be great if we get him back, but I'll be perfectly happy finishing WR with Jaylen Harris and Lynn Bowden.
PSU's greatest strength is their downfield passing attack and, given our losses in the secondary to the upcoming draft, I'd have to say that our pass defense is our biggest question mark. It's possible that the new guys step up just like this year's group, but right now it's a match-up that appears to favor PSU.
Since he is receiving a scholarship, whatever financial influence his parents have in his decision should be substantially reduced. Will there be unpleasant consequences to his choice? Possibly, but dealing with the consequences of your actions is what adulthood is all about. Welcome to the rest of your life Mr. Holmes.
Presumably, if he makes it to the NFL he can buy mom a ticket and put her up in a hotel when she wants to see a game. It ain't cheap to fly from California to Columbus, and hotels on game days can be expensive as well, unless mom wants to crash on his dorm room floor. If it were my son being offered a scholarship to play at a school 2000 miles away, I'd like to think I would tell him that I'd support him in his choice wherever he wants to go, but each family has its own dynamics, and ultimately it is Darnay's choice regardless of what his mother might insist upon.
Sorry, but not buying into fearsome Clemson. Their defense in particular is a paper tiger, so to speak. As I've posted on this site before, competent offenses have performed at their average when facing Clemson, meaning the Clemson D does not slow them down. What's more is that those offenses haven't had to do anything different to work against Clemson. Lamar Jackson, Dalvin Cook, the rb at Pitt, all had field days against Clemson. OSU, despite all the hand-wringing on this site, is a little bit better than competent on offense, particularly on the kind of fast track they'll be playing on in the Fiesta Bowl.
I have more respect for their offense, but don't believe they have faced a defense as good as ours this year. One thing in the Buckeye's favor is that we take the ball away and Watson likes to give it away. At this point in the season neither of those things is an accident. They are patterns, and they are patterns that favor the Buckeyes. Buckeyes win 41-27.
41-27. Buckeyes are gonna open some eyes on Sunday night.
Exactly! It's one thing to say that we faced a better quarterback, and shut him down. It's quite another to say "yeah, we faced a better quarterback . . . and he shredded us!" So, maybe they can limit JT to 357 yards?
Against Louisville (45ppg), FSU (35ppg) , and Pitt (42ppg), Clemson gave up 36, 34, 43 points. In other words, against competent offenses, Clemson's defense has "held" those teams to right at, or in one case, slightly below their average output. That's not great. By comparison, the best offense OSU faced this year was Oklahoma (45 ppg). If I recall, the Buckeyes held them to 21.
A former NFL DC is about to become a position coach at OSU, and yet ... people complain.
DeShaun Watson had an inconsistent season, and the 15 INTs is way too high. Still, when he is on his game, he is the best QB in college football right now. Also, for those who think he has just put up big numbers against bad defenses in meaningless games, remember what he did against Alabama in the championship game last season: 405 yards passing, 4 TDs, and just one INT. He's good, very good. Let's hope we can get him off his game.
Andrew, any idea what the deal is with all the sudden movement in CBs for Wilson to LSU?
I can't even think of a word to describe these poor excuses of human beings.
The word is rapists, and it's a pretty ugly one.
As a fan, I don't like it, but a fan is in no position to judge. The earning potential of professional athletes is tremendously high, but the window in which they can earn it is tremendously small, particularly for a running back. An injury in a meaningless bowl game, and everything he's worked toward is taken from him.
He seemed to love what he did, and the players all seemed to love him. Basketball has a void to replace today.
Michigan will run their mouths regardless. It's what they do. I don't care if they win because it makes us look good. I care if they win because of what it tells us about our own team. They are a barometer of our own chances.
Last time Buckeyes and Michigan played a meaningful game to finish the season was 2006. We were the top two teams in the country and there were plenty of people who actually thought a rematch for the national championship game would be a good idea. Then Michigan goes to the Rose Bowl and gets smoked by USC. We all know what happened next.
I'm not rooting for "that one team" either. However, if they lose to FSU, I'll feel substantially less confident about our own chances in the CFP.
Wait. Are there seriously 40 bowl games?
Haven't watched Gameday in years, but I would watch every Saturday if that guy were on the show.
Andrew, if you had to pick five from that Rivals list that are most likely to end up Buckeyes, who would they be?