Ahh Saturday
---
Member since 21 February 2012 | Blog
Recent Activity
After that kind of beat down, you might tell people you want revenge; you might tell yourself you want revenge, but a part of you knows that deep down, you don't want one little bit of that ever again.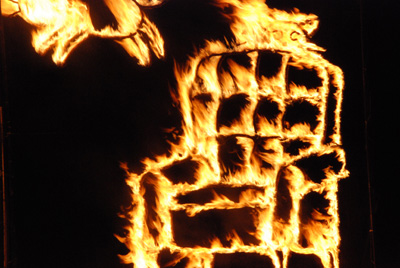 While there obviously isn't a Devin Smith waiting to see the field, there have been noticeably few throws downfield to anyone other than Brown or Samuel so far this season. I expect that to change over the next few weeks as Meyer and Warinner look to identify a true deep threat before the schedule gets much more difficult in November.
This is absolutely critical. Ohio State beat MSU in '14 because of their success with the deep ball and lost in '15 because of their lack of success with it. I see no reason that '16 won't follow the same pattern.
It goes into recruiting, too, in identifying players that want to belong to a culture like Ohio State's.
I remember a couple times where high-profile recruits who were supposedly high on the Buckeyes came in for a visit and left in stone-cold silence. People here on 11W were wringing their hands over what had happened, and Birm just said they weren't a good match for the program. I think Urban learned this lesson at UF. Of course he wants the 5* guys, but not at the expense of the program.
I thought it was funny.
"I'm not being defensive. You're the one who's being defensive."
A bachelor penthouse would lose its aura with a dad as a roommate, but it might be what Elliott needs to get back on track.
You need to pitch this as a sitcom to the networks. It's gold DJ, gold!
I love how Ben Kercheval is 27-37 in his picks and is still labeled an expert. In Vegas that would be one broke-ass expert. Even the best of their guys is 34-30 ats. Depending on how you weigh your bets I suppose you could make money, but that's a pretty low bar for being an expert.
Looks like I'm having an Old Fashioned tonight!
Speaking of which, I was at a party a while back and there was a bourbon drink contest. A kitchen full of ingredients and gadgets, and guests were invited to make their best bourbon drink. I made an Old Fashioned in the Ryan Gosling mode, admittedly after having seen Crazy, Stupid Love. Still, classic, beautiful, delicious, I made it with the High West Rye they had on hand. It took second place, behind something with pureed watermelons in it. Savages! Speaking of savages, Ramzy, if you could add to your list of word crimes the "between you and I" people, I would appreciate it, and maybe pass it along to some of the writers here at 11W. Cheers!
The more I watch Urban Meyer, the more impressed I am with him and the program he has built. A program of competitive excellence that seems to be filled with young men of high character that have bought into it all. He is truly exceptional, and I hope that we all can appreciate him while he is here
(Soapbox aside: Please don't tell me to "take it one game at a time," either. This may shock some people due to my wealth of football knowledge, but I'm not on the team nor involved in any of its preparation.)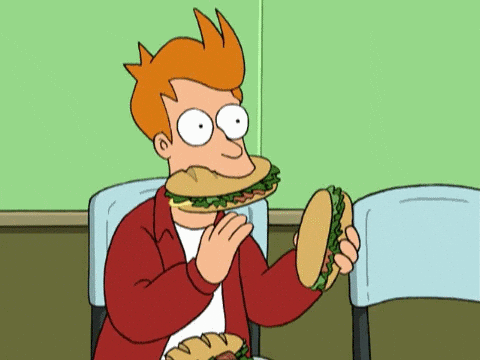 Of course they don't. They're the enemy of all that's right and good in the world.
An 11W alumnus has made her way to the WWL.
Mike Phipps!!!
Purdue had a pretty decent run through the 2000s with Drew Brees, Kyle Orton, and Curtis Painter, and of course Hall of Fame QBs Len Dawson and Bob Griese. Pretty impressive, actually.
Won't edit my above comment, so that we can all take a moment to consider that alternate universe where Crazy Jim coaches at MSU and Dantonio is . . . what? Maybe running a Dairy Queen franchise in Zainesville?
This is Dantonio's tenth season at MSU and Harbaugh's second at MSU. It would be very bad for Dantonio if he had not accomplished much more than Harbaugh given that disparity in tenure.
1: Urban Meyer. Urban isn't just the best in the B1G, he isn't just one of the best in CFB, he is one of the best ever. Doubt me? Only Knute Rockne and Frank Leahy have a higher career winning percentage.
2: Mark Dantonio. He has led Sparty to two wins over the aforementioned Urban Meyer. That in itself is damn impressive.
3: Jim Harbaugh. It is hard for a lot of Buckeye fans to accept what is evident, that that crazy, booger-eating, creeper is actually a pretty good football coach. He is. Trouble is that Michigan is so eager for him to be great, that they have gone ahead and declared him so without the track record to back it up.
The rest is a grab bag of mediocrity with Mike Riley having a chance to maybe climb up into the fourth spot.
I agree that Dantonio should be ranked above Harbaugh. My point is that at some point, like right now for example, it has to be recognized that he has failed to convert his on-field success into recruiting success. Yes, he's done a great job with what he has, but I think they've hit their ceiling, and he's the one responsible for what he has.
Part of coaching is recruiting. The whole "more with less" argument stops holding up after you've been the coach for almost 10 years. It's his job to start doing more with more.
Technique on that hit? Basic.
... and once all the other teams in the B1G stop cheating for recruits, and once the refs stop being in the bag for the old Big Ten teams, and once the B1G itself stops plotting against them. They are really in tin foil hat territory there in Happy Valley.