AeroBuckeye2001
Indianapolis, IN (via Brooklyn, NY)
Member since 30 August 2010 | Blog
Helmet Stickers: 1,729 | Leaderboard
OSU Class of 2001; Bachelor of Science Aero & Astro Engineering; enthusiastic OSU donor, Buckeye Football Season Ticket Holder 'til I die.
Favorites
SPORTS MOMENT: Storming the field after 2006 victory over scUM. Close 2nd is being at 2009 Rose Bowl.
NFL TEAM: NY Giants, Cleveland Browns
NBA TEAM: Boston Celtics
MLB TEAM: NY Mets
Recent Activity
Love the Block O on the collar instead of the lame athletic department logo.
I'm pretty sure I still have my stubs but I'm only willing to part with one of them (I save them as well).
Even numbered sections are East side of the stadium, and the band faces West when performing.
Not to be a prick, but that seems awfully pretentious. I chose OSU over MIT and other schools because they offered me more scholarship money and aid. It was also closer to home.
75 really smart kids started in my aerospace program and 12 made it to graduation. To make such blanket statements about a school with 50,000+ undergrads is just dumb.
Made the trip to CBus from Indy. It took us 4.5 hours to make it (normally a 2.5 hour trip). Luckily we always leave early, but i missed the skull session from the first time in 5 years. It was downright treacherous once we crossed into Ohio, and the police shut down 70 E for a couple of hours due to an accident.
They put you down initially for the highest priced option during the reservation process. The give the best seats to the donors with the most points and the rest get the "cheap" seats.
You must have missed the "F*ck Ohio" chants repeatedly coming from the student section.
There is no experience in the world like watching the Buckeyes beat Michigan in the 'Shoe. Never take this for granted.
Michigan's infatuation with a big name hire will further lead them into mediocrity. It's easy to be lulled into a false sense of security by the name, but they really need to look for their own Tressel, as they did with Bo. I'm sure he's somewhere out there right now. The "no name" is what scares me more than the Harbaughs or Miles' of the world.
I've always wondered why that hasn't happened yet. Anyone know the story?
You should be fine in row 23, you'll start to get an obstructed view from D deck in about row 30. You can see for yourself here:
If I had a child, one of the things I'd look most forward to is taking them to their first Buckeye game.
I don't care, really. But I cared for the guy who was sitting in front of me with his maybe 10 year old daughter who kept on asking him what they were saying. He looked frustrated and at a total loss for what to do or how to respond to her.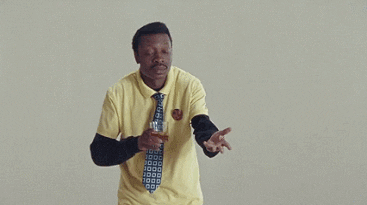 It's a joke. I walked by one of the kiosks; they want $9 to rent a portable charging tank, $5 for the "valet" service, and $70 to buy outright.
Yeah, you can see some Wisconsin staff still near the visitors bench.
OSUMB tweeted out that the skull session will start at 5:40 tomorrow.