AeroBuckeye2001
Indianapolis, IN (via Brooklyn, NY)
Member since 30 August 2010 | Blog
OSU Class of 2001; Bachelor of Science Aero & Astro Engineering; enthusiastic OSU donor, Buckeye Football Season Ticket Holder 'til I die.
Favorites
SPORTS MOMENT: Watching the Buckeyes win the first college playoff championship with my own eyes.
NFL TEAM: NY Giants, Cleveland Browns
NBA TEAM: Boston Celtics
MLB TEAM: NY Mets
Recent Activity
I'm a native New Yorker. I was actually at my grandmother's house in Brooklyn, visiting before Fall Quarter started at OSU. We went to the roof when we heard news that a plane hit one of the towers. We saw the second plane hit, and watched as both towers burned and ultimately fell. It was pretty brutal...will never get those images out of my mind.
Good point, there could technically be 497 other entrants, whom each bought 1 ticket only.
Behold:
I distinctly remember Todd Boeckman getting booed at the Shoe in 2008. Fans wanted to see Pryor starting after the USC blowout.
My relationship with Nick:
We salute you; fight the good fight.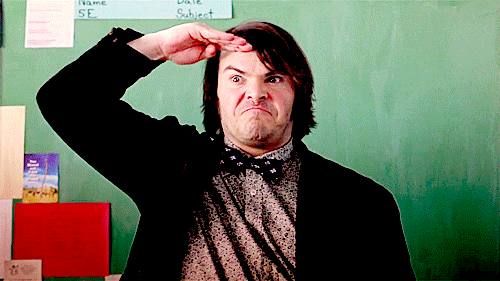 George Steinbrenner had Ohio/Columbus connections, even getting his Masters Degree from OSU.
Where Legends Are Born...
Desmond was born in Ohio.
That's amazing. Thank you for sharing.
Buying textbooks was such an arduous task just 15 years ago. I remember having to scramble between Long's and SBX (was there a 3rd bookstore?) at the beginning of every quarter. I guess Amazon and the interwebz have just about killed off the college book store.
I think the only conclusion we are making is that Michigan deserves Adidas and Adidas deserves Michigan.
Yeah, Gregorek was there my entire time at OSU. I thought it was cool how he taught entry-level courses like Introduction to Flight as well as the senior/graduate level courses. My favorite was probably Dr. York, if any of you remember him; he taught propulsion and thermodynamics. Most difficult courses I ever had were Computation Fluid Dynamics I & II with Dr. Haridonitis (I think that was his name). Dude gave two exams, a mid term and a final. I remember getting a 26 (out of 100) on the midterm, but something like an 82 on the final (highest grade in the class) and ended up with an A overall.
Thank god for the curve.
BS Aero and Astronautical Engineering, Ohio State 2001
Aerospace engineer; graduated OSU in 2001.
<----- Glorious portrait of Brady Quinn.
I live in Indianapolis. We flew out to Dallas on the Saturday before and I had commented to my wife that I wished we were flying out of Columbus so that the flight would be all Buckeyes. I was amazed that over half the plane from Indy was full of scarlet and gray clad fans. The flight attendants even gave out a few O-H's that were met with enthusiastic I-O's by the passengers.
I'm quite sure that the two on the left are the 2012 and 2013 Legends Division trophies.
Haven't gotten the email, but my tix were just loaded to my account for printing.
Just spoke to ticket office and they said they're processing all of the requests right now, should be finished no later than Thursday. All tickets will be print at home and they will send the paper tickets as souvenirs after the game.
I accidentally favorite tweets all of the time. Anyone on twitter knows how easy that is to do. He's not going anywhere. His son and family are all in Ohio.