AeroBuckeye2001
Indianapolis, IN (via Brooklyn, NY)
Member since 30 August 2010 | Blog
Helmet Stickers: 1,633 | Leaderboard
OSU Class of 2001; Bachelor of Science Aero & Astro Engineering; enthusiastic OSU donor, Buckeye Football Season Ticket Holder 'til I die.
Favorites
SPORTS MOMENT: Storming the field after 2006 victory over scUM. Close 2nd is being at 2009 Rose Bowl.
NFL TEAM: NY Giants, Cleveland Browns
NBA TEAM: Boston Celtics
MLB TEAM: NY Mets
Recent Activity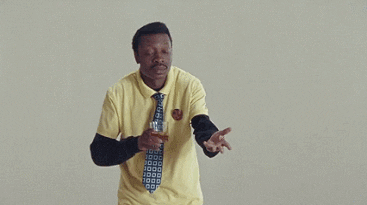 It's a joke. I walked by one of the kiosks; they want $9 to rent a portable charging tank, $5 for the "valet" service, and $70 to buy outright.
Yeah, you can see some Wisconsin staff still near the visitors bench.
OSUMB tweeted out that the skull session will start at 5:40 tomorrow.
It was for a long time, they must have just released new tix, or VT returned some.
It's not how you play the game it's how you win it

-Shadrach, The Beastie Boys
Why would we drop? We even managed to beat the pre Braxton injury spread.
Love your enthusiasm, but...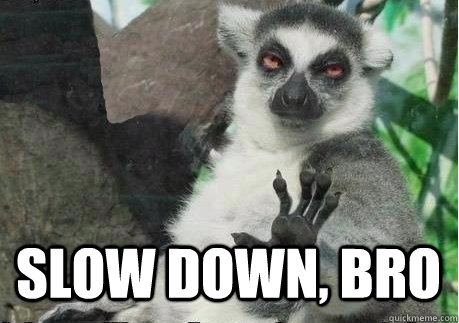 I sat in a section below Neutron Man when I was a student back in 1998. I always had a great view of him when he got up to dance. I was there during the MSU game and could see how distraught he was. As a student, I was pissed about the loss but didn't understand how he could be so upset about "just a game." Years later, I can totally understand.
As an aside, there are a couple of band members that usually do Orlas's dance when the strike up Neutron Man during the games. They must have been puppies when Orlas died. I'm glad they know their history and continue to pay homage to the man.
There are usually students handing them out by Remembrance Park, outside of the Shoe on game day.
Try using something like Remote Desktop or VNC to access your desktop at home.
Braxton Miller does have $1M in total disability insurance (if he were to never play again). Premium was paid for by Ohio State.

— darren rovell (@darrenrovell) August 19, 2014
This makes me feel a little better for Braxton, should this be the worst case scenario for him.
Oh, Notre Dame is in trouble?
Their opening songs are epic.
I've been to all of the B1G venues (other than Maryland and Rutgers) and I can honestly say that I've rarely had any negative experiences (outside of a random expletive here and there, I take it as a compliment). As long as you're smart and you stay away from the fraternity areas and other large masses of home team fans, and most importantly DON'T BE A DICK to the locals, you should be fine. Most of the OSU fans I've seen get harassed are the ones who are running their mouths and acting hard.
Respect their house and they usually leave you alone.
For the first time in my life, I made it to every game last season, including away games and the bowl (thanks to a couple of well scheduled "business" trips). Probably can't swing that this year so I'll be at all games except for Navy, Maryland, and Penn St.
Depends on the row. First few are okay, but anything further back and you risk having your view obscured by one of the pillars supporting C-Deck. Also, you get cover from the sun or inclement weather, but feels like you're watching football in a cave.
It's sold here, 35 bones:
It seems smaller because they give you about 6 inches per seat; it's incredibly uncomfortable. They don't even offer chair backs because there's not enough space.