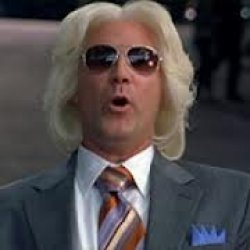 actionstanleyjackson
---
Columbus (via Lakeland, Florida)
Member since 30 January 2013 | Blog
Helmet Stickers: 744 | Leaderboard
Ohio State Class of 1997, nickname "Songbird of the South", still hoping for a Silver Spoons reunion
Favorites
SPORTS MOMENT: Rushing the field after ohio state defeated Michigan in 2002
COLLEGE FOOTBALL PLAYER: Stanley Jackson
COLLEGE BASKETBALL PLAYER: Evan Turner
NFL TEAM: Dallas Cowboys
NHL TEAM: Tampa Bay Lightning
NBA TEAM: Boston Celtics
MLB TEAM: Cincinnati Reds
SOCCER TEAM: Arsenal
Recent Activity
Lee has 30 offers. Matta's track record with bigs lately doesn't give me much hope. I can imagine another class with no legit center in it. That is putting everything on 2015 and starting a true freshman.
Bit concerned about the problems Matta is having recruiting bigs that can play
I think the surprise angle is more aimed at people thinking he is a lock for Kentucky. I fully expect it to be Duke
Matta should immediately offer Ahrens.
Site looks FANTASTIC boys! Awesome work
One thing is for sure...OSU is going to beat the Spartoons this season.
Some good news tonight...freakin needed it
As soon as I saw the punt with that hang time, I felt like it was trouble for philly
Fickell is the football version of Brick Tamland. Clemson basically ran the purdue offense from last year. In 2 years fickell has yet to stop the Wr screen pass.
Agreed. Problem with the short leash is OSU doesn't do it. They kept Pitt Brown in every game despite him being lost.
Reeves is going to get burned. He will look inside and lose his man in coverage....or he will flat get beat because he is slow.
I would rather play Burrows. Reeves has shown he is nothing more than a ST player at OSU.
As much as I want OSU to win this game, i just can't get visions of dropping 6 or 7 in a soft zone and most of them being lost and out of position. I have zero confidence in Luke Fickell, his scheme and the defense in general.
IF OSU get humiliated once again on defense, I don't see how Meyer cannot quietly demote Fickell to LB coach and hire a top flight DC to turn this around. Two plus years and this has not improved.
With the lack of pass rush at times and armani reeves manning the corner, I see Clemson winning 45-31
sounds like he took some over the counter meds that had a banned substance..everyone says it was an accident...big ten doesn't see it that way
I have read this is the case. He took an over the counter med that had some sort of banned substance in it...parents, osu and spence maintain it was accidental
So he failed a drug test that osu disputed...went to the big ten with their findings and their concerns...big ten suspended anyway
I could see it
Didn't sparty say it was a team violation for bullough?
3 games is what Aj green got from the ncaa..tat 5 got 4 games for 1000s of dollars from the ncaa
Unless osu wants the big ten to handle it to avoid a repeat offender and violate probation with the ncaa
I think osu has enough to fill in for spence with Marcus and miller
but this is odd
3 games is a lot...that is ncaa level punishment. I mean pryor and company got 4 games for the tat stuff
This makes no sense. Obviously osu doesn't think he broke a rule because they helped him appeal
it isn't grades
not a failed drug test
what rule is just a big ten rule and not covered by osu and the ncaa?
Agree. Should be the first wing off the bench until Sam can find his offense
Boy...Purdue fans cry over every play
Get Thompson out of there
rebounding is a huge problem
Thompson and smith need to stop jacking up threes. Just horrible