AcrossTheField11
Westlake, OH (via Avon, OH)
Member since 06 September 2010 | Blog
Helmet Stickers: 1,558 | Leaderboard
Voting Record: 34 / 19
I've been a huge OSU fan since I was 7 years old, watching games with my dad and hearing the fans at the horseshoe chant "Eddie, Eddie". Graduated with an accounting degree from the Max M. Fisher College of Business at The Ohio State University in 2009. Took a job out of college that moved me to Raleigh, NC for about a year and a half. Currently a financial analyst working for a company in Cleveland, which makes travelling to Columbus for game days much easier. I largely identify myself with Ohio State University and am not ashamed to admit that I get teary-eyed when I hear Carmen Ohio. I hate everything about the state of Michigan, including the fact that it smells like hot dog water.
Favorites
SPORTS MOMENT: Rushing the field after a 42 - 39 win in the 2006 (#1 vs. #2) Michigan game.
COLLEGE FOOTBALL PLAYER: Troy Smith
COLLEGE BASKETBALL PLAYER: Jon Diebler
NFL TEAM: Cleveland Browns
NHL TEAM: Columbus Blue Jackets
NBA TEAM: Cleveland Cavaliers
MLB TEAM: Cleveland Indians
SOCCER TEAM: ???
Recent Activity
He was tweeting at recruits.
The "Change Positions" option could be pertaining to Mia Khalifa.
Cleveland whiskey is so good. Pour it up.

You also have to consider that our athletes are getting bigger faster and stronger as science and technology improves. 2002 OSU did not have Micky M and our current strength and conditioning program.
Just throw the ball Dustin Fox's way. Love Dustin but he was definitely a weak spot on that team. I also think our O line would be crushing people. Mo Clarett was a great RB but look what we did to Gordon this year.
I believe our coaching staff would make a huge difference, both strategically AND motivationally.
2002 OSU D Coordinator = Mark Dantonio --> got crushed by Oregon.
2014 OSU D Coordinators = Ash / Fickell --> Smothered the same Oregon team

My guess is Collier comes in and wins the Heisman and national championship this year and sets all NCAA passing records in the process.
6'4'' 310 lbs just got trucked by a QB.
Someone should send this kid a "cheer up" greeting card.
http://www.goducks.com/ViewArticle.dbml?ATCLID=205504196&DB_OEM_ID=500
IMO you just can't wear black jerseys in the title game. I think if (when) we win, we will want all those pictures and lasting memories to be in our home scarlets or away whites. Something traditional and classic.

Sorry didn't see your italics. My bad.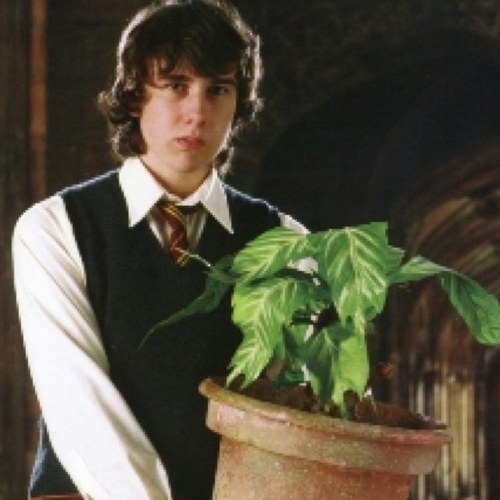 I gotta give it to the guy... he talked a lot of shit but came around. Takes some guts to post a video like this and admit defeat. Many an intenet troll would continue to hide behind their computer screens before posting an "eat crow" video.
Agreed... that team was stacked with talent. Rey Maualuga, Brian Cushing, Clay Matthews, Kaluka Maiava probably make up the best linebacking corps college football has ever seen, and that doesn't even count Taylor Mays roaming around at safety. Mark Sanchez was a legit college quarterback, and CJ Gable, Stafon Johnson, and Joe McKnight made up a stacked backfield. I made the trip out to that game in the LA Colleseum and came away thinking that team was unbeatable (even though they got beat by the other OSU the next week). Oh and it took about an extra week to get that god awful USC fight song out of my head.
Archie's record is safe for 2 years. Mariotta is turning pro. Maybe the next back to back will be JT. I could get on board w/ that.
Curtis Grant = 5*
AJ Hawk / James Laurinaitis = 3*
While stats show sthat 5* players typically pan out to be better, more often, its not a hard fast truth. The ratings are given to 15 - 17 yr old kids who have not even fully developed physically, let alone mastered their craft through countless hours of training.
If we come out with the same intensity that we did on Saturday we'll beat Alabama.
Crazy to think he almost left for Pitt after the 2011 season... YSU seems like a significant downgrade. Especially if our defensive woes were more the product of Withers poor scheming the last couple years. I remember before tatgate when he was considered the heir apparent to JT. He's a buckeye through and through and I wish him nothing but the best regardless of what happens.
I want Penn State to have good recruiting classes. I want the coaching staff to cultivate that talent into a formidable opponent that is nationally respected. I want to look forward to the annual Penn State tilt in the same way I looked forward to the MSU game this year (nervous and excited anticipation). Then I want to beat the hell out of that opponent each year in both Happy Valley and in the Horseshoe. I want it to mean something again.
So I won't be cheering this unless the player commits to the Buckeyes.
I thought about that actually... I was at that game. They were coming off of a lost in East Lansing and while that Wisconsin team was very good, they just didn't seem elite. Or maybe it was just the fact that that whole season was a bust and winning that game didn't really get us anywhere. I can see your argument though. That was a big win, but it took us from being unranked to still being unranked so it doesn't really blow my hair back.
Playoff games are still bowl games... Semifinal games are the Sugar Bowl and Rose bowl if I'm not mistaken. So yes... bowl game(s).
I don't think there has been any talent in the B1G in Braxton's tenure either. I love Braxton, but at the end of the day, Saturday's win was the first big win the program has had since 2010 (Sugar Bowl). That means that Braxton hasn't registered a meaningful victory (outside of UM games) in his 3 year tenure at Ohio State.
Sometimes I think Braxton's playstation abilities hinder the offense more than help it. If we distribute the ball to ALL of our playmakers on offense, no defense can hone in and stop us. The perfect QB for this offense is one that gets the ball into the hands of the playmakers and can stay healthy.
JT still has some more to prove (win a bowl game) but thus far his leadership and playmaking ability seem to be evolving by leaps and bounds and I hope he's our permanent solution at QB. I also hope that Braxton gets picked up in the draft and becomes a starting caliber NFL QB and has tons of success from here on out. Unfortunately, i doubt NFL FO's will agree. He's labeled as damaged goods after this shoulder situation.
Joey Bosa makes me want to lift weights.
Whywasn't Von Bell trying to intercept that... or at least looking for the ball...
Whywasn't Von Bell trying to intercept that... or at least looking for the ball...
A playoff team, this is not. Discouraged. Sad face.
Just remember... Use Common Sense and Always Know When You've Had Your Fill... an easy way to remember this...
UCSAAKWYHYF!!
WHAT?!?!
He was very good at throwing the football to people and then having the people he threw to (intended or not) catch said football. He was the best of all time at this, until last night, except for the part about interceptions, in which he is still the best (or worst).