achillesx
---
Member since 18 November 2011 | Blog
Recent Activity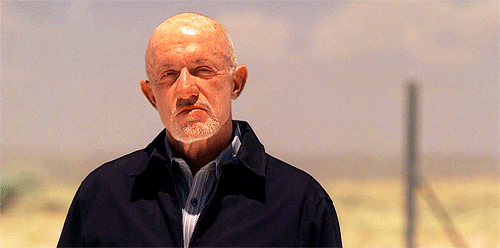 That's absolutely a photshopped pic. The red/white/black lines don't even continue past the sun roof and the shadows are off.
The whole Sugar Bowl, as with the other games throughout the year, I had been screaming with every touchdown scored. My wife would usually just laugh at me and give me a high-five. On the 85-yd play Zeke broke, I didn't make a sound. As he broke through the line, my eyes welled up with tears, and for once, my wife was screaming instead of me. I knew that play was a dagger through the heart of the SEC, and what I had long awaited was about to come to fruition.
I'll never forget the play, how it transpired, and how I felt. Every time I watch it, it takes me back to when I originally watched it. What thing of beauty.
292. Go Bucks!
45 yards. Go Bucks!
Something tells me #13 on the "Coaches Hot Seat" site is just fine and shouldn't be classified as on a hot seat. Ranking him on a "hotter" seat than Hoke? There went that site's credibility...
Kenny Hill - 6'2" 210lbs, 24/7 composite rankings: 0.9090 rating, 230 overall, 10th dual threat QB, 34th best player in TX
JT Barrett - 6'2" 205lbs, 24/7 composite rankings: 0.9348 rating, 137 overall, 3rd dual threat QB, 17th best player in TX
Barrett's rankings are AFTER he injured his knee, too. I think we'll be fine. :)
I can't stand it when people say "I could care less". Much the same as when people misuse the reflexive property of I by using "myself" in an attempt to sound smarter.
Take it, Weird Al:
It'll be tough not reading his daily posts. In a world where anyone with a keyboard is able to post his or her opinion (grammatical errors and all), his writing is refreshing and I feel he always does a good job. I've grown to look forward to what he writes on a daily basis.
Best of luck, Kyle. You're very good at what you do and the Fort Wayne Journal Gazette is lucky to have you!
Ah, very nice! We'll be in Montego Bay - probably half way between the two.
Where are you staying in Jamaica? We'll be at one of the Sandals resorts. Maybe we can meet up and catch the game together!
I'm getting married on 9/20 this fall. I proposed to her in late September last year on a family trip with some friends. I had already tentatively booked the 9/6 date at the venue before I asked her. When she accepted, she paused and said "Wait...that's during football season. Did you look at the schedule and see if Ohio State has a bye week?" She rolled her eyes and smiled at my response.
We were frantic when ESPN moved the VT game, but somehow the DJ, the photographer, the venue, everyone were all open for the 9/20 date. When I asked the fiance if she wanted to move it, she replied with "Well, I don't want to just have an expensive football party!"
We've already discussed anniversaries - she says that we can celebrate in August. The toughest part for this year, though will be making sure I find a TV in Jamaica so I can catch the Cincinnati game...but I'm sure we'll make it happen.
I'd like to know if these posters are ever offered for sale. They would look great on the wall of a man cave!