acBuckeye
---
Dallas, TX (via Columbus, OH)
Member since 29 July 2011 | Blog
Helmet Stickers: 4,869 | Leaderboard
Born in Columbus, family moved to Texas at 3 years old and been here ever since. Dad graduated from Ohio State, so naturally, the choice of my fandom was easy to make.
Favorites
SPORTS MOMENT: Cie Grant slinging Ken Dorsey to the grass like a cheap doll, and watching the football flutter helplessly to the turf. Commence celebration.
COLLEGE FOOTBALL PLAYER: Chris Spielman, Mike Doss
COLLEGE BASKETBALL PLAYER: Scoonie Penn, Deshaun Thomas
NFL TEAM: Browns
NHL TEAM: Blue Jackets
NBA TEAM: Cavaliers
MLB TEAM: Indians
Recent Activity
2008 USC..... basically an NFL team that somehow lost to Oregon State.
Could very well have been the case. I didn't know for sure. But what I do know is that one dude shoved another, and it was on after that.
From what I could tell, Memphis players ran over towards the BYU sideline right after the game ended to taunt and flaunt, blah blah blah. The game was chippy throughout. One of the BYU players lightly shoved a Memphis player, the Memphis guy retaliated, and then....... it escalated quickly.
I can only imagine how disgusted the BYU administration is with their players for getting caught up in that, but Memphis came across as thuggish from what I saw. Shocking, I know.
It was even more fun hanging 49 points on his defense.
Chad Kelly hasn't changed since his younger days: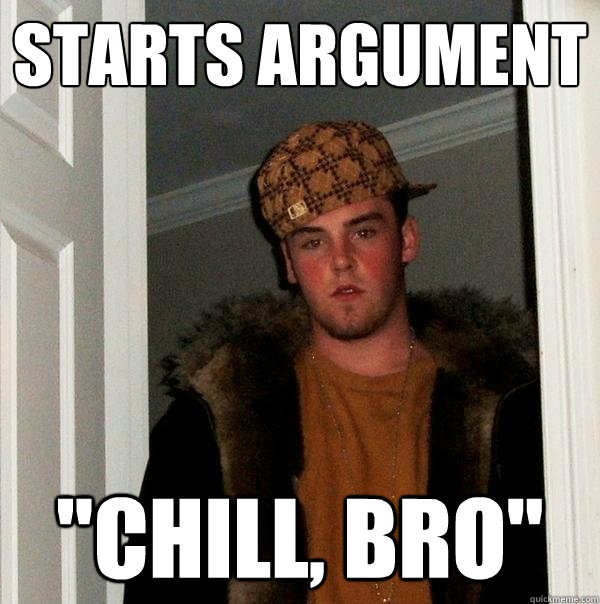 (I have yet to hear hear any old school crank complain about these alternate "uniformZ.")
It's because they actually look more old school.
The next time ESPN shoots a playoff commercial, I officially nominate Jacob Jarvis to take the place of Buck-I-Guy.
I wish I could upvote this, DJ.
Holy crap, that Jacob Jarvis story had me fighting to keep it together here at work. Stories like that make me so damn proud to be a Buckeye. Jacob, his brother, and their family should be in our thoughts and prayers.
***looking for tissues***
That's funny you used that pic. Looks like a full stadium to me.
Watching TTUN go down in flames?
"Not a bad way to end the day."
The firm's first recommendation was to start having fireworks shows after football games, and giving away free Domino's pizza.
The one paying the bills can kick whoever the hell they want out.
Sean Rowe, the author, needs to take English class again. I bet he writes those phishing emails for a living, too.
It's ok. Ed Warinner may be the most valuable offensive assistant on the staff. It looks like he's staying. Wouldn't be surprised if he gets a promotion to full OC when Herman leaves.
Top markets for ESPN's CFP selection show (12:30–1:00p).: 1. Columbus (15.3) 2. Birmingham (10.7) 3. Dayton (8.3) 4. Cleveland (7.5)
But I thought football was king only in the South?
Harbaugh just wants cake. And he wants it now.
I'd like to see the defense be aggressive, but not predictably aggressive. Maintaining gap control tomorrow will be more important than ever. I'm hoping our secondary doesn't get lulled into stopping the run, and then let some average receiver slip behind them for a long gain. Stave has improved from the beginning of the year when he was MIA.
Offensively, the O-line has to dominate. Simple as that. Heuerman and Jalin need to be utilized more than ever before. Keep it simple for Cardale, please Herman. Then after he gets comfortable, take shots down the field.
The closer the game gets, the better I feel about it.
Go make the state of Ohio proud, young Bucks! (You all actually already have)
Great job, Beat!! I was thinking the exact same thing regarding Warinner and you beat me to it.
Or should I say, you "beat me straight up....."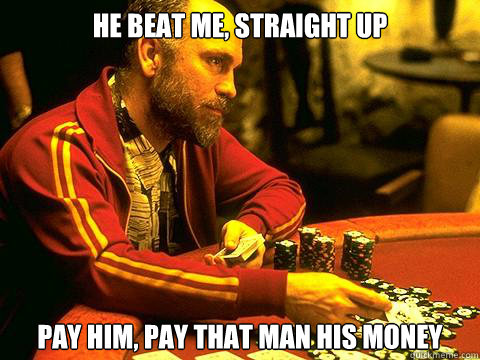 Fitting that Heuerman spoke. He needs to be a huge part of the game plan Saturday. If Wisky loads the box, he should be open all night.
This is college football. Logic doesn't apply.
Can I say it? I told you so.
How tanked is Papa John gonna be for this game?
That's little Joshua from Joshua's Be Brave page on FB. I follow that page and recommend everyone else do it too. The little boy and his family also befriended Joshua Perry, and Perry has become one of my favorite players for doing so.
Perry got tickets for Joshua and his family for the Indiana game a couple weeks ago. Love that little dude.
Underdogs??