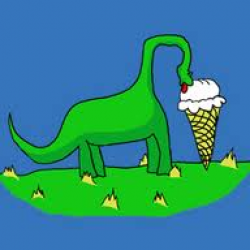 9Route
Straight outta Compton! (via Wh*re Island.)
Member since 05 April 2013 | Blog
Helmet Stickers: 3,379 | Leaderboard
Favorites
SPORTS MOMENT: When I threw a frisbee which hit an ugly squirrel back in '89.
COLLEGE FOOTBALL PLAYER: Teddy Ginn. Joey Galloway. Steve Lattimer (also my lifting partner/bruh).
COLLEGE BASKETBALL PLAYER: Shannon Scott. Aaron Craft.
NFL TEAM: LA Raiders, LA Rams, St. Louis Cardinals, Houston
NHL TEAM: Minnesota North Stars, Quebec Nordiques, Hartford
NBA TEAM: Washington Bullets, Seattle Supersonics, Vancouver
MLB TEAM: Montreal Expos, Florida Marlins
SOCCER TEAM: whichever Pele is playing for
Recent Activity
love the Jack Tatum jersey, reminds me of this gem I have on my mantle. A game-worn jersey by Jack from the '68 season...
added this somewhere else already, but I should put it here, too.
Jack Tatum jersey from the '68 season:
Football:
@ Georgia (at night, between The Hedges)
@ LSU (at night, Death Valley)
vs. Texas (need to make amends for that '05 game we should have never lost)
vs. Notre Dame ("There will be beetjuice on the field...and it won't be mine." - Urban to Brian Kelly)
Basketball:
@ Kentucky (annoying SEC school that needs brought down to Earth; ton of talent on the floor = fun to watch)
@ Louisville (intense defense & coaching matchup)
vs. Wichita State (payback/Bruce Pearl disciples)
vs. Cincinnati (they just talk to too much for having accomplished so little, little bros)
@ Duke (want another shot at them, and the venue is loco)
I think scheduling tougher nonconference games is a great idea. I know the B1G is tough, but look at MSU's non-conf. schedule every year...it's brutal. That probably correlates to their success in the Tournament.
R.I.P. 'nute ... we had some good times, basement ball
I used to wear a rug down below, fwiw.
"Why didn't O-St run more diamond formation last year?"
...because the cubic zirconia formation was much cheaper to run?
"Why didn't O-St run more diamond formation last year?"
...because the cubic zirconia formation was much cheaper to run?
Take it RIGHT TO Hammons...get him in foul trouble, on the bench!
That is key.
Keep crashing the boards, boys!
Let's get Hammons another foul!
considered it shared, broNamath ... our Bucks will pull away in the 2nd half
Orange slices at halftime! Break them out, Thad!
The only way we lose this thing is with unforced errors, missed bunnies, turnovers, not capitalizing on odd-man breaks. Little too much of that going on now, but I think Thad & staff will have it resolved after halftime. I see the Bucks pulling away the last 8 minutes to win 71-59.
If it's freshmen sloots you're looking for, follow me to The Spot Bar.
Lot of 18-21 year olds girls there.
1.) Capt. John "Hannibal" Smith (The A-Team)
2.) Thomas Magnum (Magnum, P.I.)
3.) Capt. "H. M." Murdock (The A-Team)
4.) Cosmo Kramer (Seinfeld)
5.) Caroline Holden (Baywatch)
Another thing for sure is that the OSU loss to Nebraska in January doesn't look so bad now. The Cornhuskers are really hitting their stride...as a B1G supporter, I hope they make it to the big dance.
Terran Petteway may be the most underrated player in the country.
1.) The A-Team
2.) Magnum, P.I.
honorable mention:
Airwolf, Knight Rider, Dukes of Hazzard, Sledgehammer, Hulk Hogan Rock 'n' Wrestling
Haha you guys are making me laugh
11w is the best
Haha LOLz at the scUM broadcast!
Delay of game penalty for speeding up the game.
#NCAA_Logic