741
---
Columbus, Ohio
Member since 30 August 2010 | Blog
Favorites
SPORTS MOMENT: In the park grand slam HR in the 7th inning to advance to the championship of the Dublin, Ohio Tuesday night Co-Rec Softball League (2004).

Oh, you mean best "actual" sports moment? Storming the field after Will Allen's interception on the end line with 0:01 remaining on the clock to beat Michigan and advance to the National Championship (November 23, 2002). Best moment ever.
COLLEGE FOOTBALL PLAYER: 1a.) Troy Smith, 1b.) Cardale Jones
COLLEGE BASKETBALL PLAYER: Greg Oden
Recent Activity
Prototypically bad decision.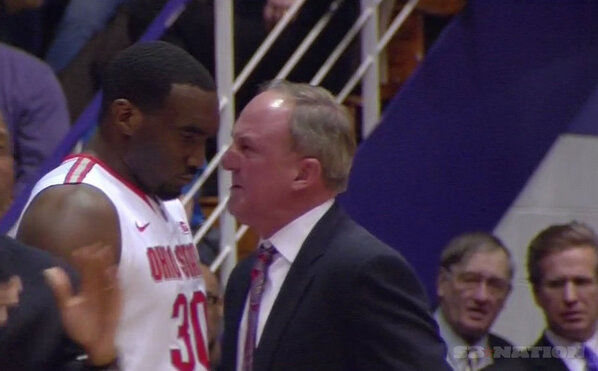 If somehow there is an NCAA rule against giving this former student athlete, or any former student athlete in his position, an academic scholarship to complete a graduate degree at Ohio State if he chooses, that rule should be abolished.
I am going to give you an up vote for this.
I keep seeing mods referring to "clickbait" - this is an example of that. /closes thread
Lanternesque headline writing. Do better 11W.
But what about his lack of "top end speed" and being a "true downfield threat"? SHHHHHH.
I wouldn't go so far as to say "waste" but there is a lot of truth in this statement - and it also applies to 2016.
That is an impressive group of well spoken young men. GO BUCKS!
Because he is apparently the "real" Mark Cerimele (as opposed to one of the fake Mark Cerimele's).
Someone pissed all over this guy's Cheerios.
Honestly, I am aware that I don't want to do business with those firms. With all the millions of dollars spent on those dumb ads ultimately a portion of my premiums would have to pay for that noise. (I've never once seen an ad for the insurance company I've been with for over a decade.)
Does anyone really buy things because of the ads they've seen on TV?
I can definitively say neither Flo nor the Geico lizard have induced me to consider changing my auto or motorcycle insurance despite having seen at least 10,000 mind numbingly stupid commercials.
Can the 11W gurus put a scholarship count article together and post? My head is spinning with all the early entrants, transfers, signings, and reopening of recruitments... I think the Buckeyes are somehow still oversigned by a couple of spots, but honestly I don't know.
It's times like this week that I question whether we are the best fan base. Maybe Herbie was not wrong.
I just realized I unintentionally disrespected AJ Hawk. My bad, man! Great career, clean living, 100% Buckeye I would never disrespect on purpose.
What will you do if he posts a 4.55 and has a 33" vertical leap at 6'3" 220 lbs?
I'll just spend an hour updating every post of yours I can access on the site. LOL
I'll bet you 100 helmet stickers he goes higher than you predict.
Maybe if a few former Buckeye NFL's have run ins with the law they can end up in Cincinnati.
Even a lovely summer's eve can be spoiled by douchebaggery.