741
---
Columbus, Ohio
Member since 30 August 2010 | Blog
Favorites
SPORTS MOMENT: In the park grand slam HR in the 7th inning to advance to the championship of the Dublin, Ohio Tuesday night Co-Rec Softball League (2004).

Oh, you mean best "actual" sports moment? Storming the field after Will Allen's interception on the end line with 0:01 remaining on the clock to beat Michigan and advance to the National Championship (November 23, 2002). Best moment ever.
COLLEGE FOOTBALL PLAYER: 1a.) Troy Smith, 1b.) Cardale Jones
COLLEGE BASKETBALL PLAYER: Greg Oden
Recent Activity
So, that means a 0% chance of him being drafted by the Browns. Cool.
I have got to admit, this is pretty awesome for his players. Harbaugh, however, remains a weirdo of astronomical proportions.
Great facility. Looking forward to being there again. THERE IS A MAKER'S MARK BAR ON SITE.
This is correct. Coach Holtz did not take a dime, and paid his own way to travel to attend last year's "Unlimited Love - Unverferth House" fundraiser Michigan week. This year's keynote speaker will be none other than Jim Tressel, and so forth.
This is an event worth looking into. It will sell out, so if you are interested in attending don't wait until the last minute.
I've met him (at Unverferth House fundraising events over the years) and I still would not mess with Ike.
Regardless of the Cruise for Cancer brouhaha, Hooley is a giant tool.
You had me at "premodonna".
His agent should fire him.
Mike Maycock sees Hospital Worker trending upwards as a possible late second round pick. "Impressive."
I am in favor of youth shaming: the more ways the better. Now get off my lawn!
Prototypically bad decision.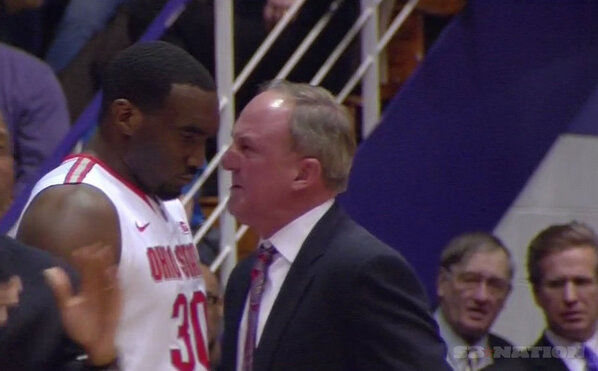 If somehow there is an NCAA rule against giving this former student athlete, or any former student athlete in his position, an academic scholarship to complete a graduate degree at Ohio State if he chooses, that rule should be abolished.
I am going to give you an up vote for this.
I keep seeing mods referring to "clickbait" - this is an example of that. /closes thread
Lanternesque headline writing. Do better 11W.
But what about his lack of "top end speed" and being a "true downfield threat"? SHHHHHH.
I wouldn't go so far as to say "waste" but there is a lot of truth in this statement - and it also applies to 2016.
That is an impressive group of well spoken young men. GO BUCKS!
Because he is apparently the "real" Mark Cerimele (as opposed to one of the fake Mark Cerimele's).