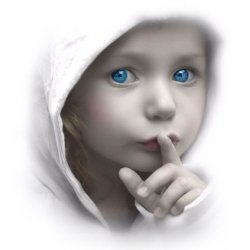 4cardpoker
---
Member since 08 February 2014 | Blog
Helmet Stickers: 76 | Leaderboard
Recent Activity
People are always selling them on Craigslist...
Thompson's shooting has improved more than anyone on the team. He's also really the only guy other than Q that can his shot whenever he wants with his athletic ability. He just needs to look to score more!! He's unselfish to a fault. Fortunately, he has been more aggressive lately and that bodes well for this team going forward.
Also, if the team can get out on the break like they did in the 2nd half vs Minn, then they can better exploit their athletic advantage and not have to rely on 3's so much. Play to your strengths
The team needs to play to its strengths. The Buckeyes are mostly above average athletes and below average shooters. Thompson, Craft, Smith and Scott all struggle in half court sets, but excel in transition. The big run we had against Minnesota was mostly Thompson, Ross and Scott on the fast break.
Self awareness is a very underrated trait in life. Realize what you're good at, and what you're not. Play to your strengths. Hopefully the Bucks have figured this out just in time for another late season push in the postseason
Thank you representing The Ohio State University as an exemplary student athlete, Aaron
I feel like if Thompson can continue to be aggressive offensively and use his athleticism then this team can go much farther than the sweet 16. Of all the players Sam definitely has the highest ceiling. The rest of the players are who they are at this point. But Sam is the wildcard because do his athleticism. He has the ability to do things no one else in the B1G can do and he is an absolute monster in transition. The team has to run though. Until we can get some sharpshooters on the perimeter this team will always struggle in half court sets.
It's imperative this team plays to its strengths. Scott, Thompson, Smith and Ross are best in transition and are very unselfish. These guys also struggle in half court sets. Make the other team adjust to your style. It shouldn't take until halftime to figure these things out.
Excited to se how the stretch run plays out. Once again Thad has the team playing its best ball in late Feb/March
Probably Wilson and Samuel as KR. I feel like I want the guy with the best hands to be the PR. Seemed like Philly Brown was bobbling too many punts last year. To me, it is more important to have the sure hand guy than perhaps the faster option with better juke moves
I would've taken Thompson against the field in the NBA dunk contest last week. And it wouldn't have even been close....
Two other things of note:
1) Lenzelle plays like he's 6"9 under the basket on rebounds. This cannot be understated on a team that needs rebounders
2) Amir is really becoming a force on the defensive end without fouling. He dominated defensively today and only had 2 fouls the entire game. He still needs work catching the ball on the offensive end, but he is getting better at finishing quickly when he does get it
If Sam can continue to get in this mindset offensively, he is going to be a high level NBA draft prospect in a year. He has off the charts NBA athleticism, he just needs the mindset of a scorer. It seemed like he finally is realizing that he can dominate on t)3 offensive end because of his athleticism.
Also this is the best I have seen the team execute on the fast break all year
Thompson looking like an NBA player!!
How is it possible that a bunch of tournament tested upperclassmen get worse and worse on offense as the season goes on?
How does a team full of upperclassmen look this clueless on how to beat a zone. Teams have figured out Craft. They don't even try do guard him on the perimeter and Craft doesn't even look at the basket or attempt to shoot. Instead he barges into the lane and turns it over.
Absolutely inexcusable to only have only 6 baskets in the 1st half!!Agreed with poster above that Thad should be throwing chairs. We act like we've never seen a zone this year!
Tired of hearing Austin Carr saying " Deep in the Q" after every made 3 and " Throw the hammer down" after every dunk. It gets old AC....
Their defense has and will continue to be excellent. They have and will continue to play hard. Those are pluses.
Unfortunately their offensive woes and lack of quality interior play has been exposed by B1G coaches. The team needs to get stronger physically( Ross, Thompson, ADV, Loving) and have more consistent shooting and inside play. These are not things that are learned in the middle of the season. They should be worked on in the offseason so you can refine them during the season.
This team could make a small run at the end of the season playing some of the weaker competition in the league. But it's doubtful they get very far in the tournament with the lack of discipline on the interior and the inconsistent shooting on the perimeter
All the underclassmen need to improve. However, the biggest need at the moment is a consistent low post presence. Williams and McDonald combined 1/5 FG, 0/2 FT, 6 rebounds and 5 fouls. Any team that expects to go far in the tournament needs to have a " run stopper" , a guy who go on the block and score when other teams are going on runs. Think Deshaun Thomas, Jared Sullinger, Greg Oden, Terrance Dials. These guys could be counted on to score when the other team has seized momentum.
The Buckeyes don't have that this year. I still believe Ross needs to get stronger before he can be a dominant force in the paint. That leaves Williams. He's got to get better if the OSU hopes to get anywhere in the postseason. This team doesn't shoot the ball well enough from the perimeter to withstand big scoring runs by the opposition. They need easy baskets. Amir needs to improve the most and become a go- to scorer if the Bucks hope to advance in the NCAA
Loving will be fine. He has the skillset and the acumen to be solid player for the next 3 years. What he lacks is proper lower body strength. One problem with this team is that Amir and Trey are are undisciplined and hence are ALWAYS in foul trouble. This forces Matta to go with either Loving or Q as the lone big. Neither of these two have much lower body strength to push with the front lines of Iowa, Wisconsin, MSU, Minn, etc. This puts the Buckeyes at a huge disadvantage in the half court and is one of the main reasons why we get abused on the offensive glass every game. Jared Sullinger wasn't taller than either of those two and certainly couldn't jump as high. What he had was lower body strength to clear out position under the basket.
I would say getting in the weight room should be the top priority for these guys in the offseason. We know both Loving and Ross can shoot and score. To take their game to the next level they need to get stronger. MSU has a reputation of a tough, physical, will block you out and rebound type of team. Guess what? They all look like they hit the weight room hard. If Ross and Loving want to make that kind of impact in the future, they should focus on their lower body strength
I believe Scott has a high basketball IQ along with Craft. He just is not a good shooter. If you notice Scott is good at getting others the ball on the break. He rarely turns it over in transition. It's when Thompson, Smith or ADV are forced to lead the break that things get ugly. You can tell Scott has all the PG skills except shooting. He is an EXCELLENT defender, both on ball and weak side. You don't get to be that good playing the passing lanes without a high basketball IQ.
Side note: I believe Loving has a high basketball IQ. You can tell he was well coached in HS. He seems to have a grasp on basic fundamentals and situations, he just needs to get stronger.
Unfortunately I believe you offer a correct assessment regarding the rest of the team. It seems that McDonald, Amir, Lenzelle, and Thompson are still learning the game. Basic things like dribbling, footwork, using the offhand, coordination on the fast break, FTs, etc are all things that should have been mastered at the high school level if you are good enough to earn a scholarship at OSU. These guys have a combined 13 years in the program and should be better than they are. I will not knock the effort though or lack of egos. They are all team players who try their best
The good thing is that this team plays really hard. The bad news is that the talent offensively just isn't there. Scott and Craft are two of the best on-ball defenders in the country and are excellent in the passing lanes. Sam Thompson is as athletic as anyone in the country. Lenzelle, Trey and ADV play extremely hard when they're in.
Unfortunately there hasn't been much improvement from the upperclassmen. Craft is the same player he was 4 years ago, Scott the same player he was three years ago. Sam Thompson is the same player. Lenzelle for some reason gets really uncoordinated when running a fast break; in fact the team as a whole is generally awful at converting fast breaks. Trey McDonald plays hard, but should not be this raw and horrible at FT's after 3 yrs.
The effort is there, and for that reason I can tolerate this team. But the simple fact is that the staff missed on both bigs and the team is very unskilled at shooting the ball. Unfortunately, if the upperclassmen haven't learned to shoot and fast break properly by now, it's not realistic for us to believe that they're going to all of a sudden start doing it now
How could you forget Matt Terwilliger ?
The team just isn't that talented, period. The coaching staff missed on both the bigs, and Craft, Smith, Scott and Thompson have the same game that they had as freshmen. Now they were good as Frosh, but none of them have expanded their game and the coaches in the B1G are exploiting that fact. Good thing is that KBD and Russell look like big time shooters and scorers and will really help next yr. We really need Myles Turner btw
On a positive note, it was to goo to see Q starting to be more assertive. His mid rage game and fadeaway jumper are really improving. He is also attacking the offensive glass more than he used to. Q also was much better finishing at the rim than he has been in the past. He has 3 dunks in the last two games, whereas previously he was the only one who didn't dunk; he would just shoot lay ups because his upper body is so weak in traffic. So it's good to see him finally stepping into a more assertive offensive role. He still needs to get better in late game situations, but it's improving
It's really hard to believe that Amir and Trey have been in the program 3 years and are as raw as they are. Williams has improved but still has terrible footwork and he brings the ball down on offense instead of keeping it in the air. These are basic fundamentals and should have been taught long ago.
Irs truly hard to see what the coaches saw in McDonald in HS that made them offer him a scholarship. He can't shoot, defend( avg's a foul every 3 mins) rebound or shoot ft's. He hustles. That's it.
I also think both big men lack basic basketball IQ. The guards get it. Amir and Trey still look like they're learning the game. That is why they look so raw.
The fact the staff missed on both the big men in that class is really hurting this team right now