45OH4IO
---
Member since 27 September 2012 | Blog
Helmet Stickers: 931 | Leaderboard
Favorites
COLLEGE FOOTBALL PLAYER: Jalin Marshall. One redshirt = one year 'til Doomsday.
NFL TEAM: Panthers & Cardinals
NHL TEAM: Hurricanes
NBA TEAM: Hawks
MLB TEAM: Braves & Red Sox
SOCCER TEAM: Meh...
Recent Activity
My favorite part is Mr. shifty eyes behind her.
SERIOUSLY! Why is it so hard for Adidas to make anything worth a crap? While no company can hit a home run EVERY time (see Under Armour's Maryland jerseys), Adidas sucks ALL the time.
On a positive note, UA did a great job with these uni's and I can't hate Navy, no matter how hard I try. Very impressed.
I'm glad they don't ban players for HGH because we wouldn't have any football to watch, period.
Skin mistakes happen to compulsive young adults all over this great country of ours. I feel bad for them, no matter what their ink says or where the ink is.
But I have an idea for Dave Brandon's next Living Social deal: free Michigan "M" tattoos for all students who buy season tickets.
All I remember during the DB drills during the practice I got to watch was Kerry Coombs screaming "GREAT JOB GARY-ON!!!!!" at the top of his lungs. So my vote is for Gareon Conley.
Now that I think about it, I would pay 10 bucks to watch Coombs and Brian Kelly in a screaming match to see who's face would get redder.

Question: Can you be a Wal Mart Buckeye to attend?
Hey Mike, I'm in the camp that to get a good receiving class, you need a great early QB commitment. So, even though it is early, are there any potential studs in Danny Clark's 2017 class? I feel like a few guys might want to hitch their career wagons up with his. I know it's WAY in the future, but it seems like a great opportunity to do some big time WR/TE recruiting.
I guess it's time to get off the Van wagon....
UGA has a pretty good WR pipeline to the NFL don't they? I know AJ Green went there, but I think there are a few others as well as of late.

This grammer is mind-bottling two me.
I like Gus a lot. Its funny when he gets excited about something that is meaningless. I would like to listen to him narrate a fat guy eating a sandwich. Would be priceless.
Michigan socks ass, Beth.
I would buy a Bucksfan Changing Icon shirt in a heartbeat.

You're killin' it Mike. Great job.
Man, he is ahead of schedule. 2017 is a LOOONNG way away!

He's getting the keys to a pretty good car, so all he has to do is not run into anything and keep it running. I wouldn't say he's getting a Ferrari, but I'd say the offense is comparable to a nice Mustang.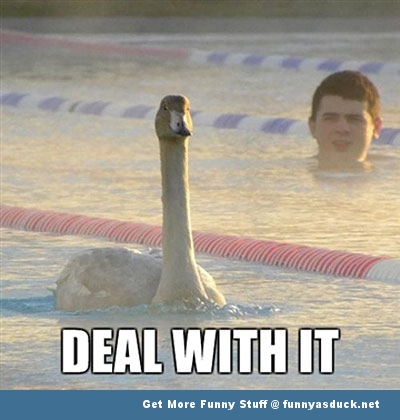 I've been doing the same thing and I did some research into the towns and places where these teams come from. I've decided to root for two teams: an underdog b/c who doesn't like an underdog, and one of the two teams from Liverpool. The reason I like Liverpool is that it is like a little America. The town is a melting pot of cultures and races and seems to be a pretty sweet place to live with some awesome history.
The underdog I like so far is Leicester City (spelling?). They're nicknamed "The Foxes" and they are scrappy!
Addition by subtraction, according to Fickell.
Hahaha. Combine that with the sad trombone noise and we have a winner!