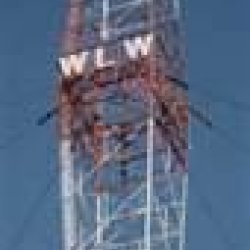 45OH4IO
---
Member since 27 September 2012 | Blog
Helmet Stickers: 711 | Leaderboard
Favorites
COLLEGE FOOTBALL PLAYER: Jalin Marshall. One redshirt = one year 'til Doomsday.
NFL TEAM: Panthers & Cardinals
NHL TEAM: Hurricanes
NBA TEAM: Hawks
MLB TEAM: Braves & Red Sox
SOCCER TEAM: Meh...
Recent Activity
At the practice I watched, most of the praise was given to Eli, Armani, and Gareon...
The three best RB schools I see in that top 5 are OSU, MSU and Wisky. UT has the SEC appeal if he's into that sort of thing. You don't want to go to the University of Underdevelopment (UM), especially at the RB position. I guess they could pitch early playing time to him...
I really like that kid they got last year: Zach Darlington. Think he is gonna be a player.
Recruiting is like gardening, man. Plants dont make flowers instantaneously. You gotta put down roots and leaves first. Keep watering and fertilizing all year and harvest in the fall. The coaches are grinding and they will produce. Cant wait for football season.
They need to call the illegal man downfield penalty for Lord's sake. It was so frustrating last year watching all these teams violating the rule. But if they don't call it, then why not push the boundaries?
If I wanted to watch a game with great defense and effort where teams rarely scored, I would be a hockey fan. More buckets please!!
The most important question on the field is "who's the quarterback?". Can he make a read and put the ball where it needs to be quickly and accurately?
I don't care if your offense features the tight end if you don't have someone to get the ball to him. Do Cardale and Barrett have that ability?
Projected as an OG or OT? Or too early to tell? The Bucks have been fishing AZ hard but haven't caught any whoppers yet...
I thought it was only at larges. I didn't realize conf champs had to play in the first four...that's bullcrap
I like the positive economic impact for Dayton. Lord knows they need it. I don't like the momentum the play-in winners have against the teams they face in the "second round" (primarily the 12 seed play-ins).
I mean, if you can't get into the top 64, I don't want to hear any complaints! Have Iowa and Tenn flip a coin and be done with it.
How 'bout the Hall and Oates classic "You Make My Dream Come True" if we are going to use old cheesy songs...I loved that song in (500) Days of Summer and it's a good one at weddings.
I laugh AT CBS when they play that song and bristle at the same time. ABC debuted some awful tune for the SEC tourney.
As far as coming to your Citayyy goes, I loved it for the first decade, but I think it's about time that song gets put out to pasture.
Keep recruiting the OL and DL hardcore and get a top end can't miss QB every two years and the rest will fall into place. Sad OSU didn't get their guy, but a lot can happen between now and 2/15.
Great coach. Great defense. This team is just hard to watch on offense. And this game has always been, and will always be about buckets.
I wonder if the Browns are going to draft a QB this year?!?!
Saw the Browns play the Redskins when Kirk Cousins was in for RG3. When the other team's 22 year old backup outplays your 30 year old starter, you've got a problem. Turrible pick. They should've just traded that pick for Tebow and at least gotten some media hype for all of their losses. But hope springs eternal.
Good question.
Since Ash is the new ingredient, he will get the majority of the credit. Especially if DB play improves.
The benefit for Fickell is the blame from last year will be shifted to the missing ingredient (E. Withers), thus allowing Luke to vindicate himself for the poor performances.
I think this poll has a caveat and that is Braxton. If he can't deliver the ball to the receivers in stride, they can't possibly have a break out year in the passing game. If he can finally improve his accuracy, the YAC totals and passing production could be STAGGERING.
Trade all of their picks for Jim Harbaugh...
VERY well-written article Ramzy. Thank you. I hope other writers from different sources nationally get a chance to review it!
Must.....find....something.....to complain.....about
My coffee is cold and the new site can't warm it up for me!!
Don't start this conversation up again! I'm neutral about him myself, but Luke is Ficked if the D has another bad year. It's not Urban he should worry about though. It's the 11W commentariat that will run him out of town with pitchforks and torches!
That was my thought. How many more plays did the D see this year versus in the past? With offenses running more plays, defenses have more tackles to make.
I want to know how many Waffle Houses per square mile in each state. I think when adjusted for density, DE's 3 may beat TXs 99! It might beat a few more states too.....
Thank you kind sir! It is glorious!
Can someone insert GIFs of players faking injuries last year and put underneath it "Think about the CHILDREN!!"
That would get my Monday off to a good start.