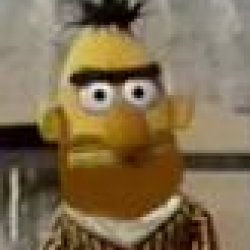 3GB
---
West Coast (via Ashtabulah, Ohiah)
Member since 05 June 2013 | Blog
Helmet Stickers: 684 | Leaderboard
Third Generation Buckeye. 10th member of my House to graduate from the finest University in the land. Rightful heir to the Throne.
Favorites
NFL TEAM: Cleveland Browns
NHL TEAM: Columbus Bluejackets
NBA TEAM: Cleveland Cavaliers
MLB TEAM: Cleveland Indians
SOCCER TEAM: Malaga FC
Recent Activity
Next Man Up? Cardale is no mere man
Trey DePriest.: Why's he running, Dad?
Saban: Because we have to chase him.
Trey DePriest: He didn't do anything wrong.
Saban: Because he's the hero Columbus deserves, but not the one it needs right now. So we'll hunt him. Because he can take it. Because he's not our hero. He's a silent guardian, a watchful protector. A dark knight, Cardale Jones.
The best part:
Urban Meyer, in lieu of the magnitude of his work during championship week, was then jettisoned from the show.
Congrats, J.T. "Records, Schmecords" Barrett!
What, no Brady Hoke??!?!1
It will also make a difference which Minnesota team shows up: The team the took UM and Iowa to the woodshed or the team that lost to Illinois and was lucky to get away from Purdue?
Either way I'm so glad they got ranked this week. Makes this game even more rewarding to win and hopefully win convincingly for our playoff resume.
This is going to be a fun year to watch the wrasslers. The recruiting class was insane and a great moment for the program. This team is STACKED and that home schedule should serve up a few quality nights of competition down at St. John, so if you find the time I'd highly recommend checking out Tom and the boys whipping up on the B1Ggest, best conference in wrestling.
In the SEC it's an unwritten rule to provide ice cold sweet tea for the opposing team during the hot months, come on B1G.
I was so fired up when I heard/saw that scene on the sideline
All hail the Norse god-king of Cola, Nick Mangold
You leave Sam Ponder outta this!!1!
DAT PASS! Man does J.T. throw a pretty spiral
A sad +1 for one last Rod Jones reference
Todd would be a much better draft prospect if he had speed like Dontrelle Wilson
I love that Zeke can be an every down back. So far it looks like he's becoming the workhorse with Curtis Samuel taking a drive or two and Rod Smooth handling goal line work. JT has those swing passes to the running backs mastered and EzE is exceptional at catching and taking the ball upfield for valuable extra yardage.
Yep you're right, and he didn't receive quite as warm of a welcome that time (though a lot was directed at D-Wade too). Glad last night was a blast.
*Muschamp gazes down upon the crowds from his mobile dumpster perch*
"See? There's no fire! It's just a dumpster!"