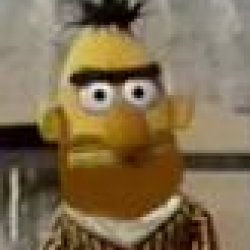 3GB
---
West Coast (via Ashtabulah, Ohiah)
Member since 05 June 2013 | Blog
Helmet Stickers: 417 | Leaderboard
Third Generation Buckeye. 10th member of my House to graduate from the finest University in the land. Rightful heir to the Throne.
Favorites
NFL TEAM: Cleveland Browns
NHL TEAM: Columbus Bluejackets
NBA TEAM: Cleveland Cavaliers
MLB TEAM: Cleveland Indians
SOCCER TEAM: Malaga FC
Recent Activity
Somewhere in Texas, Mike Vrabel chuckles...
FWIW, I have heard from several current and former band members who have reached out to the University for clarification on why the investigation appeared to only include that small sample of witnesses who seemed to share the same views. In general, the band network did not see this coming whatsoever so they feel they should have a say, and are looking for ways to do that in a respectable manner.
Andy, you're right about the impact this firing is going to have. Waters was an absolute slam dunk hire as a successor to Woods - he was a former band member and alum, innovative, and "got it" when it came to the culture within the band (which in hindsight turned out to be a flaw). There has been a strained relationship with the top brass in the School of Music and the Band, the biggest criticism at the time of the hiring was that he didn't have a Doctorate Degree on his resume (think of it like Tress in his bid to be a University President), but that got thrown out the window after the viral halftimes took off.
The band is never going to lose the real traditions of Sloopy, Script, Ramp and others, but this is going to be a blow from which they will have to rebuild from. I just hope they find the right person to take the helm.
Just a quick comment here since I have connections with the OSUMB - but all of the stuff in the report has been going on for *decades* and is considered within the band as the band culture. It's not like Waters just started letting things run rampant out of nowhere. In fact, Waters was considered by some members to actually have dialed back the "traditions" to the point of annoyance, especially after the recent rise in fame due to some of the big news halftime shows.
Not saying the traditions are all good, but there is no hazing/violence like what was found with the FAMU incident.
Suffice it to say this is coming as a big shock to band members.
****THIS POST IS INTENDED FOR 11W PREMIUM SUBSCRIBERS ONLY****
Those November 3:30 kicks are like half late afternoon banger, half night bangers so it's close enough
I left Ohio in 2011 after graduation and I've missed it ever since. Last week (prior to LeBronathon 2k14) my wife and I made a commitment to return to the Great State in 2016 to settle down and start a family. Feels good man.
Ramzy, you're so right about carrying that pride. I'm on the opposite side of the country but I always hear from my coworkers asking why I go back and visit Ohio so much. "Who would ever want to live in Ohio?" LeBron's essay is all I'd have to show them. I can't wait to come home.
Go Bucks
The Lord of Whispers has spoken.
Apparently they don't have the same protocols on concussions as the U.S.
England has to put one of these easy ones in. They've had so many attack chances and come up dry. Though Uruguay has had a few rockets narrowly miss as well. Sturridge is due.
Rooney has had a heck of a career. I think he gets more flak than he deserves but he'll go down as one of the best English footballers ever.
A year leaves a lot of time to be able to get into trouble. NCAA or otherwise.
In his short time on campus so far, it sounds like Raekwon is really taking things to the next level on and off the field with volunteering, leadership, recruiting and working hard. He's going to be a great Buckeye.
I love that TP still rocks a clashing wardrobe. I still remember seeing him at Caldwell Labs wearing a neon blue Charlotte Hornets hat with a Burberry scarf in 2009.
Birm aka The Lord of Whispers is dropping some dimes on these commitments!
Thanks for the article, Curt. Should be a fun season on the mat this year. Time to cash in those redshirts and make the run!
He gets knocked a lot on his toughness and injuries, but the dude lays his body on the line on every darn run he makes. Here's hoping he can have a fun and memorable senior season.

I'm going to miss eating those Johnsonville Beer Brats. It's just not worth the risk.
Kenny will try his hand at the NFL, if he doesn't make a team next season you can expect to see him on the sidelines as a GA.
I picked 28 because I think if we play decent defense we can hold Sparty's offense to 14, and their def/special teams is always a threat for another 7. I do think we top 28 though if our defense helps keep our O on the field.
What if I told you it's bout to get a little bit dusty in here?
Keep in mind that Urban called a couple of Braxton's throws to Heuerman in the Indiana game as perfect as it gets. That said, I did think his timing seemed off against TTUN and his deep throws left a bit to be desired, but I'm in the camp that he has struggled in part due to the wintry weather.
I have full confidence that he'll be on point this Saturday in the dome, where "the gloves come off".
I have a feeling that Bollman (and whoever the actual O Coord is) will be checking out the tape of Michigan's offense from last week. We got nailed on tight end/running back (and almost a RB to QB) misdirection throws multiple times, and each time TTUN ran that play I thought of the same play we ran a couple of times with Stoneburner and Heuerman when we had the Walrus on staff and had decent success in our own right. Don't put it past Sparty to run read option or speed option as well. I've watched some of their games and Connor Cook is athletic enough to stay upright and extend the play in tight pockets so the line can't afford to whiff on sack opportunities. Our LBs need to man their gaps and wrap up, and the safeties can't get eaten up by blocks on the edge to where Roby has to chase someone down 70 yards.
Like many others have said, if we keep their point total in the 17-21 range, you've got to like our chances and trust our Offense to do their thang.