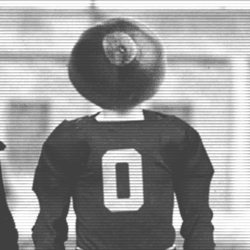 312Buckeye
---
Member since 12 January 2014 | Blog
Helmet Stickers: 9 | Leaderboard
Recent Activity
You mean you're not happy with "The Bricklayer"(aka Lenzelle Smith)? Pathetic last night!
Sure would be nice to have one outside shooter you can count on-certainly not Lenzelle Smith. The dude is pathetic!!!!
Was driving through Indy today. Their radio stations saying that Larry Bird really likes Turner. Stephenson supposedly want a "max type" contract. They're saying that Turner is some insurance if Stephenson leaves, or least they can use Turner as leverage in negotiations with Stephenson. Great deal for Turner to go from the pits in Philly to a contending team. Hope he makes the most of this opportunity.
Thanks for the info. Are GA's limited to 1 or 2 years? Don't most then go on to get a full time assistant's job afterwards? Maybe his dad was a friend of Urban's.
I thought Kenny G would be an offensive GA. Surprise we didn't get someone with a higher profile than Cody Hawkins. I'm sure that it is a desirable spot to be a GA working with Urban.