20sider
---
Member since 22 November 2011 | Blog
Helmet Stickers: 511 | Leaderboard
Voting Record: 145 / 16
Recent Activity
Best tweet I have read thus far. King Cardale wins the internet too!
Wow what a question... I went with JT for reason. Simply based on a lay-man's observation, JT is a more accurate passer. Additionally, and I may be crazy here (or it's the Sam Adams White Christmas talking), when JT was clicking he could read defenses better than Braxton did.
Cheers! Merry Christmas everyone!
Exxxcelllennnt....
Pretty sure that the announcers said it was a team given nickname.
wow... that's... kinda... horrific... in a "i can't stop looking" sorta way
Apparently bitter _ichigan _en have that kind of time!
Wow that Bell dude is one bitter _ichigan fan. I get the feeling that if any other B1G team had done what the Buckeyes have done this year, he'd be singing a different tune.
Saturday night... yes they were. Let's hope they stick around. I have a feeling we will see more of these bullets in the near future.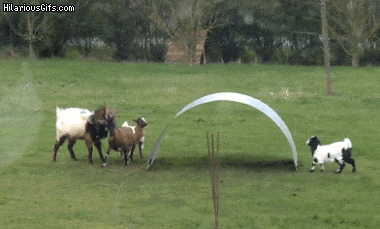 *put fingers in ears*
Nah, Nah, Nah, Nah, Nah, Nah... I can't hear you...

I stay out of the game threads like I stay away from the comment sections on ESPN articles... not fun.
In the end, make good choices and good things will happen to you. Best wishes to Noah and his family. I truly hope you are able to beat whatever it is that has had its grip on your life.
Time and change will surely show...
.... it's gonna be on a whole different level
Indeed my friend, indeed! Enjoy The Ga_e!
Folks tend to get way to excited about this sort of exaggeration. Post away my friend, post away!
Some crazy sumbitches on here
Internet is full of them Kirk.
gah b garbleeirufgeheubve d gook!
sorry... lost self control...
Okay... so this one "looks" staged... at least have the guy wear the same pair of pants in the side by side! Ha... ah Wal Mart.
Agreed TMac. In my opinion, heading to the NFL off that injury might not be the best direction to head with his career.
At least the dude isn't afraid to change his mind based upon what he sees. Not many people gave the Bucks much of a chance against Sparty.
I am getting these shirts designed and wanted to know what you guys think.
Waste of a good t-shirt and your hard earned money!
I'd say he has a certain a peel...
Could not help but read this article in a Vinny Gambini voice in my head...
This is an Ohio State team, though, that revolves around the yutes.