1MechEng
Toledo, Ohio (via Cleveland, Ohio)
Member since 31 January 2012 | Blog
Helmet Stickers: 5,694 | Leaderboard
Voting Record: 4721 / 57
Favorites
SPORTS MOMENT: Winning the conference title in the 100 breaststroke in HS.
COLLEGE FOOTBALL PLAYER: Howard Teifke (OSU Football: OL/C - 1943 and 1946-48)
COLLEGE BASKETBALL PLAYER: Mark Titus
NFL TEAM: Browns
NHL TEAM: Toledo Walleye (not NHL, but still ...)
NBA TEAM: Cavaliers
MLB TEAM: Indians
SOCCER TEAM: Tottenham Hotspur
Recent Activity
I count only 4 offensive and defensive recruits/commits planning to attend so far. Any chance there are more lineman recruits that attend?
This "Horizon"??? (Deepwater Horizon)
Not that impressive, really.
Physics tells us he's really only needing to pull a couple of hundred pounds.
Rolling resistance coeff. of a fully inflated truck tire on asphalt is about .008. So, 16,000 lbs. X .008 = ~100 pounds of friction.
Throw in some for inertia of the bus, etc., and he's probably at 200-300 pounds. Not that much effort for someone of his body weight.
Is it this Lounge?!
Wait ... you're using facts in this argument?!
Just kidding. Nice research and analysis.
Not on scholarship, but an Ohio boy coming home deserves a boom: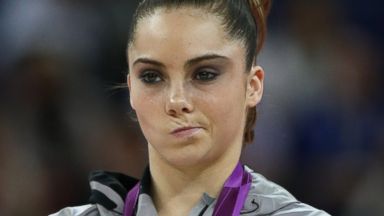 Braxton: "I've decided to take my talents to the H-Back and/or WR position at Ohio State".
(My wishful thinking ...)
11W Dry Goods needs to get this T-Shirt ...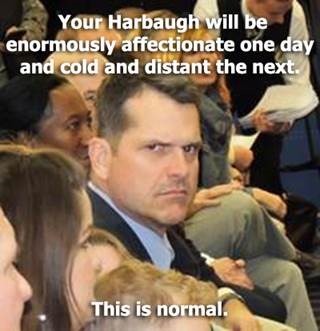 Clothing and other items with an image resembling the U.S. flag are actually against US Flag Code, section 176:
(d) The flag should never be used as wearing apparel, bedding, or drapery.
Additionally:
(i) The flag should never be used for advertising purposes in any manner whatsoever. It should not be embroidered on such articles as cushions or handkerchiefs and the like, printed or otherwise impressed on paper napkins or boxes or anything that is designed for temporary use and discard. Advertising signs should not be fastened to a staff or halyard from which the flag is flown.
(j) No part of the flag should ever be used as a costume or athletic uniform.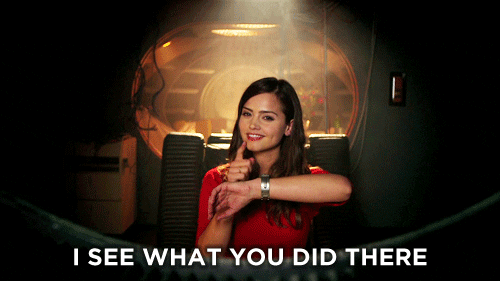 In no order:
Meyer, Saban, Dantonio, Chris Peterson (Boise/Washington), and Ruffin McNiell (ECU)
De'Nard Pinckney was a good athlete at Sylvania Southview.
His brother J.J. Pinckney (U. of Cinci RS Freshman) is maybe an even better athlete. State champ in the long jump, and a 6'3" 185 lb WR/CB/SS.
Glad to see a representative of the 419 getting some love in the Situational ...
My Wife and I both received tix to the Minnesota game. Not too bad.
PD - You're En Fuego with the jokes this week!
Dr. Earl -
What is the typical prognosis for recovery from an injury such as this? Will the knee ever be 100%, or will there be some limitation in flexibility or strength due to the scar tissue (esp. after surgery)?
Also, since the kneecap has been broken twice, is there a higher chance of recurrence in the future?
Thanks again for enlightening us with your medical knowledge!
I do like Mr. Freeze, but I prefer Handel's in Sylvania.
When at Mr. Freeze, you need to get the Buckeye Sundae ...
Chumley - I wish I could upvote this more than once.
I would give up body parts to have some Portillos right now ....
Careful ... you may end up in the brig with awesome pics like that, Sailor!
Notre Dame brings such a national appeal that even if they keep their TV contract, it's additive to the rest of the conference. You can't tell me that the loss of Nebraska would hurt the B1G for TV revenue. Notre Dame would raise the overall profile of the conference. Can you truly say that about Nebraska?
Nugent.
Das Boot still not consistently accurate from beyond 40.
Reuben from any one of the corned beef places in Cleveland (Slyman's, Joe's Deli, Jack's Deli, etc.).
Ribs from the Montgomery Inn in Cinci.