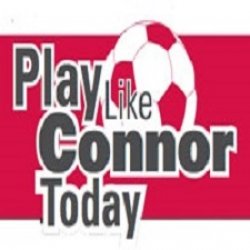 13THandSummit
from Yellow Springs
Member since 12 February 2013 | Blog
Helmet Stickers: 1,043 | Leaderboard
Favorites
SPORTS MOMENT: Rushing the field after defeating scUM 42-39 in the game of the century. Still have a piece of the field in my freezer.
COLLEGE FOOTBALL PLAYER: James Laurinaitus
COLLEGE BASKETBALL PLAYER: Evan Turner
NHL TEAM: Columbus Blue Jackets
MLB TEAM: Cincinnati Reds
SOCCER TEAM: Columbus Crew
Recent Activity
He even looks like a dick.
Winston, Hundley, Mariota > Manziel, Bridgewater, Bortles
Plus, there will always be surprises (Bortles, Hundley, and Winston for example) like SM said. Braxton helped himself by coming back to improve his game, but he'll have just as much competition in my opinion.
I was there too. Lucky I still have all my toes. hah
I was disappointed when we lost Jeb Blazevich to Georgia. Could it be a blessing in disguise if we get Clark instead? Should Buckeye fans be rooting hard for Jeb to succeed (so Clark would want to be the main TE somewhere else), root for him to fail (so it doesn't look like UGA is the place for TE's) or does Blazevich have no impact on Clark? Thanks and good work.
Don't tug on Superman's cape.
That whole thing is so mind-boggling that I refuse to think about it. Enough other things about the NFL even when ignoring that aspect.
Kind of wish those three guys could be out finishing this class in style instead of checking in on a guy that committed months ago. Jamarco is big for this class, but he is also hurting it a little by the wavering on his commitment. Oh well, that's recruiting I guess. Even the best schools have to deal with it.
Myles Turner is what this team needs. That would be my favorite gray box so far if it happened.
Now THIS is what I come to this site for. In-depth article about a subject that interests me? No. People complaining for no good reason about said article? That is my idea of entertainment!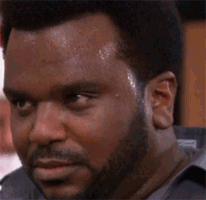 What's with all the paragraphs? I need bullet points or a numbered list to read something like this.
I agree, but he could be waiting the short (from what PSU has said) time until they hire a new coach to make up his mind.
I was hoping Poonah might flip as well, but I've read that it would be SCar or Mizz if he did.
I got the sense that we were neck and neck with PSU for his services, but he liked what BOB did with the TE position.
Didn't see an OSU hat on the table at first. My heart skipped a beat.
For a second I thought Smith didn't have an OSU hat on the table. Hah. Welcome to the fam!
I'm late to the party. Can anyone give me the list of who has committed so far and the order of announcements for the rest of the game? Did a quick search of this site and couldn't find it. Thanks.
The Bell announcement > LeBron on the sidelines for a game.
They're all douchebags. Still remember the smirk on the face of the guy behind the counter in a m*ch*g*n sweater. Human garbage.
Anyone record the game and can post a pic? I missed this.
I yelled at the ND players in the second half for going down too easy, so I have to say that Craft made a meal of it as well in that one case. Live I thought for sure it was an offensive foul though.
Honestly, I left my dad's house when Ross couldn't handle that steal and ND got the ball back. Heard that OSU stole the inbounds pass on my way out, but decided to leave to continue the reverse jinx. Luckily, my dad called me while in the car and I came back in to watch the finish. Holy Buckeye.
I believe #10 was Clay Meister and those clips were from Dixon's junior year. He threw better than #13 who is Daniel Parr from this year I think. Neither seem to be highly regarded.