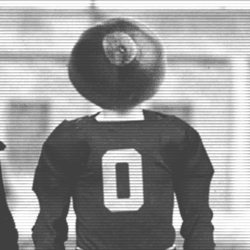 11UrbzAndSpices
---
Parts Unknown
Member since 23 June 2014 | Blog
Helmet Stickers: 915 | Leaderboard
Recent Activity
No prob, it's worded awkwardly and I thought it was down to OSU and TENN
Shouldn't the 1 technique in the first two pics be inside shade of the guard or are you using that newfangled 1, 2i, 2, 3, 4i...etc numbering system?
Edit: Never mind, you went over it in the first article.
Gibson is either going to OSU or Auburn
right where we ought to be, not too high
$.45? Is inflation really that bad??
I was half asleep, but Good Morning Columbus was talking about this poll and it made me chuckle when they were like "Purdue Pete won with over 4 million votes." Good job channel 28, no one thought that was suspicious
I was going to share this, but DJ criticized the last time I shared something from The Chive and I don't want his fanboys attacking me.
I love the troll post and all the butt hurt comments that followed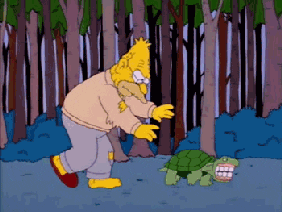 This is one of the reasons why I can't get in to baseball. You play 80 somthin games, probably won't make the playoffs, trade away all of your talent?
Rich Rod vs Mormons! What more do you need?!
You are 9route.
...or something, I don't really keep track of the users on here. I don't remember him/her/it
I've seen you post more about 9route the last few days than DJ has made Marion jokes
I don't have snapchat, but I know businesses who use it to send out mass messages instantly. I'm sure people use it for that as well.
Well to be fair, any time any defends anyone else on the internet, that's what I think.
This post has a leave Britney alone vibe
Let's look at who da Urbz has recently followed...Lawrence Cager, Branden Bowen, Matt Dovenbarger, Kevin Feder(line), Tyler Green.
If the top dog is following these guys, gotta think the position coaches, Mark Pantoni, others are as well
Double edged sword with social media. You can let countless people follow you and make you feel like a celebrity, and then say one stupid thing and thousand of people know about it and judge you for it.
The polls are usually linked to Skull Sessions/Articles. Read today's Skully and you'll find out.
People don't want to go against him every year?
I wasn't sure by Bassdropper's comment in the post whether Ramsetter was the first, or was the first walk-on and almost first overall...thanks for clearing it up, someone should start a wikipedia page about this haha

I didn't realize until this very moment that UM doesn't have a mascot
He's being redshirted. Don't know if you already knew that or not.