11UrbzAndSpices
---
Parts Unknown
Member since 23 June 2014 | Blog
Helmet Stickers: 8,606 | Leaderboard
Voting Record: 2502 / 1046
Opinions. Sarcasm. Pop culture references.
Recent Activity
I didn't know Farscape was foreign, that blue chick helped me get through puberty.
Are you being served? on PBS
I grew up cableless so that was my go to show from 7-8 PM. Also, The Red Green show, but that's not on anymore.
I've never seen it, but surprised no one has said Monty Python yet.
I think it's crazy how effortlessly JT broke all those passing records/mile stones and how much of a human highlight reel Braxton is and people are crowning Jones a Heisman winner already.
You're entitled to your opinion, but I still think Jones is a 3rd string QB on this team.
Epitome of #BuckeyeProblems
Some people just don't like British humor. I never got in to it, but then again I never tried too hard.
Forum Post
49 minutes ago
Didn't we have a decent recruiting class this year?
Downvotes are supposed to be for site violations and so we can police each other. Obviously some people are liberal with them and DV anything they don't agree with. Some people (like me) see a perfectly good argument that is DVed and counter it with an UV.
Conversely, upvotes are typically given out when someone says something people agree with, which means UV and DV aren't really opposites. A DV is more like a 'flag for spam' while an UV is more like a pat on the back.
I contemplated the pros and cons of writing it out, decided against it. I added this detail to the OP.
That's why I included the link, homeslice.
Michigan's returning scholarship quarterbacks are junior Shane Morris and redshirt freshman Wilton Speight, and the Wolverines are set to add two quarterbacks in their 2015 recruiting class.
Well, ya know, free school and a world class university, friends go there, family went there (I'm just saying, I don't know the facts). Kid can do what he wants for why he wants.
Somewhat, yes. I say it celebrates instead of encourages.
Poor M Man, even his most neutral and unbiased of posts get DVed into oblivion
I downvote at the same rate I did before for all the same reasons as before.
Zeke was made for this offense. Great vision, speed, and power. The only thing holding him back, like with the QBs, is if he gets enough touches to validate a Heisman....Will he get the ball 25 times a game or 15?
Clay Travis is a thug.
Did I use the word right?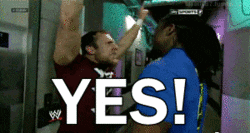 Gee folks, I posted this for the lulz, didn't think it would start a philosophical debate! I'll stick to sharing kitten videos.
He also gets fined a hell of a lot more than you and he knows he won't be fired.
I just wish someone from the media would come up with better questions. Like I thought it would be good to ask
"I heard you're an alien spy asked to find earth's weaknesses, is that true?"

"You know why I'm here"

"Glendale is the #1 city for STD treatment"

"You know why I'm here"

You heard it here first, Marshawn Lynch is an alien spy with an STD.