11UrbzAndSpices
---
Parts Unknown
Member since 23 June 2014 | Blog
Helmet Stickers: 2,624 | Leaderboard
Recent Activity
This is true, but also he should have contemplated that before he did it. Actions have consequences.
Most times I love America and our system of rights and justice.
Then times when people break the law with over 100k witnesses in person think they're not guilty and you just think: why? Why waste all this time and money? Why try and weasel your way out of it? Man up and pay your $100 fine and 10 hours of community service.
Center's butt was too high
...WAY too high
If you hasn't noticed, Nationwide has a good command of ads at OSU. All State does the 'good hands' ad on nets. Since OSU can't cash in on that, they decided to 'sell' the space to Safelite.
The worst defense is that Brady Hoke says he didn't see the hit and it wasn't communicated to him that Shane Morris was conccussed.
Better late than never, right?
The difference is, if Hoke had a good track record and made one big mistake, it's forgivable. If this happened while they were a top 10 team, we'd probably all just think Hoke cares TOO much about winning and risking his players' safety. But what know what a baffoon he is so it was just the final straw that is going to lead to his firing.
I guess it's a rule?
http://www.ncbi.nlm.nih.gov/pubmed/8515417
http://football.refs.org/rules/NCAA97pr.html
From 17 years ago:
In an effort to prompt more players to wear their required mouth guards, the committee voted to allow officials to interrupt the 25-second count if a player obviously does not have his in place. Once the clock is stopped, the player's team will be charged a timeout. If the team has used its three timeouts of the half, a five-yard penalty will be enforced. The player can remain in the game if he has his mouth guard with him.

Dooley said the change was a result of the committee's ongoing concern about concussion rates.

"A properly fitted mouth guard has been shown to reduce the likelihood of a concussion," he said. "Although the rate of concussions in college football did not increase last season, concussions have become a point of concern at all levels of play."
Ugh, this debate was painful when Braxton got hurt. Don't bring it up again.
I saw people talking about how much Notre Dame and Kansas paying him, I just thought it was interesting trivia. Didn't know he was canned.
He was at Florida? He keeps leaving jobs, I can't even remember them all...(this is in fact one of my posts that is not full of sarcasm, I really don't remember this).
is that Premium or Regular?
Ever since he committed to OSU I've been wondering why the hype. In my eyes, Jalin Marshall seems to have already surpassed him. I think how the coaches used him this weekend was good enough.
That's what I was thinking. When my top 2 QBs went down, it became direct snap to RB, pick a direction to run.
Me coaching middle schoolers > Brady Hoke.
We need to enact tariffs on the SEC
What about: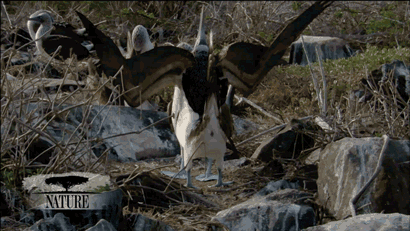 GIVE ME BOUNCING LADY PARTS OR GIVE ME DEATH!
Yes and no, all in state schools are rivals. The fact that they're competing over fan bases, recruits, etc. makes it a rivalry. But then OSU's on field dominance and the fact that immediately after the game we all go back to being neighbors makes it not a rivalry.
my 1 - 2 stations were 106.7 and 102.5, especially in the morning. I am partial to rock so I liked 106.7 a little more. I'm completely devastated to say the least. On my ride to work today I heard Pixies and Fitz and the Tantrums (which is awesome) and like 3 songs I've never heard of and had nothing to switch to.
Rod Smith reminds you of Eddie George!?!? I've never heard that before!