11UrbzAndSpices
---
Parts Unknown
Member since 23 June 2014 | Blog
Opinions. Sarcasm. Pop culture references.
Recent Activity
You guys couldn't just let this thread die, could you? lol.
I did not know this, but I respect it.
I would much rather have that.
(MOD edit: you're not funny - Hove)
I'm glad I have your sympathies!
In reply to OSU992's
I'm going to say something here that I bet you're never going to see: I bet you only read the thread title. #doublingdownonthat
I said something to the effect of "I don't have time to read the posts of non-12Wers"
Rude? Perhaps. But not delete worthy!
See, that comment may actually be worthy of deletion haha
I guess pissed was a poor choice of word, but I do believe I'm a good member of this forum and it grinds my gears when comments just disappear. If I was a jerk, and aware of the fact that I was a jerk, I wouldn't mind. I brought this up a few months ago, I just felt like bringing it up again since there are new mods on the loose, maybe they're trigger happy, who knows.
I'll live, obvi, but I just wanted to broadcast my opinion to the masses.
https://en.wikipedia.org/wiki/Dab_%28dance%29#Popularity_in_sports
Lol Kaepernick has been doing it since 2013
To me, dabbing is more of a term used during the use of marijuana, so this comment may mean something different to me
But seriously, I check my account page to see if anyone has replied to me more than I refresh entire discussions, I went to reply to someone and their comment was gone because my comment was gone
I noticed that my HS went down and I knew people wouldn't DV me
I was thinking about that, but I wanted to be more mature about it and open a FORUM of discussion
....get it? Forum? It's like forums but it's forum.
I find the idea of hoarding helmet stickers offensive.
...and if you agree with me, just go ahead and give me an UV so I know for sure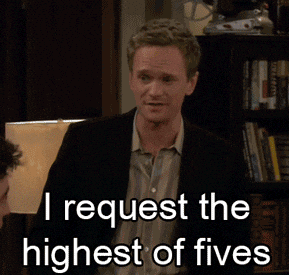 For sure, to me there's more to it than just NC. Yeah, I want a coach that wins, but I want one that does it in the 'right' way. I love Thad, what has he really done wrong besides not clinch a title? Because I can name a dozen things he does right.
Well let's see how our most experienced player played tonight?
2 TO, 4 PF, 6 Pts
Yeah, I'm gonna go with youth and lack of player leadership.
One of my favorite gifs to use (in video format):
Search result:
F the one on the right
M the one on top
K the one on the left, mostly out of mercy because that gif will live on forever in our hearts and the 11W servers
I was born in the 'bus, I live just south of there. So...geographical closeness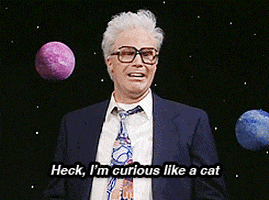 I think I got 9 + 1 more in a bowl game. Tough schedule and I'm scared there's going to be a serious drop in offense since "let zeke run the ball 30 times" and "let zeke block for JT" will be removed from the playbook