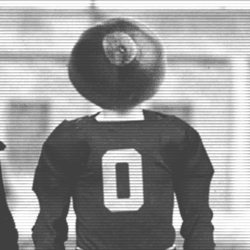 11UrbzAndSpices
---
Parts Unknown
Member since 23 June 2014 | Blog
Helmet Stickers: 1,749 | Leaderboard
Recent Activity
THIS IS BS!! I SAID MEECHY TOO
I was thinking...
Dan Wilkinson or Paul Keels?
You beat every other person on this site to say that haha
I coach middle school, I get a lot of the same. But it's great because we have 4 coaches who are almost always in agreement, when that parent comes up to you and you have 3 people behind you agreeing with you, the parent doesn't stand a chance.
Holy crap, are you using synthol?
I haven't had ESPN in about 4 years and didn't have it for the first 18. I'm happy with that.
@iLGDaily. But don't follow me at work

Kirk is a follow whore. He has a bad ratio. Not impressed!
You should make a wiki, this is definitely important and needs cataloged
UV all around!
I don't disagree...add Bosa to the list and it'd be spot on. OSU has no proven elite talent anywhere except for DL and Doran Grant. Preseason teams are based around the past contributions.
From his Wiki, made me laugh:
Professional Football Career/Fantasy Football Relevance

As the reserve running back for the Houston Texans in 2005, Wells was thrust into the fantasy football spotlight when starting running back Domanick Williams was injured, giving Wells the start in a Week 15 game against the Arizona Cardinals. Wells delivered with an 87 yard, 2 touchdown performance, propelling fantasy football teams who started Wells to stunning victories and sending owners of opposing teams into table-pounding rages. Following this performance, Wells immediately faded back into fantasy football obscurity.
You took the picture right out of my clipboard
1 - Take pic of her with JFF
2 - Photoshop him out
3 - ??????
4 - Profit
I was in 7th grade and do not remember that football game at all.
That makes me sadder than I'd like to admit :-(
JT just has to follow the gameplan, which should be get the ball to the athletes and don't turn it over. I'm most excited/scared about his running ability. Zone Read with Braxton/Hyde was a possible TD every time. Now what's it going to be with JT and Elliott?
DJ wrote it, probably why I didn't read it. #burn