11UrbzAndSpices
---
Parts Unknown
Member since 23 June 2014 | Blog
Helmet Stickers: 3,406 | Leaderboard
Opinions. Sarcasm. Pop culture references.
Recent Activity
I think I should be offended by this?
Call me a homer if you want, but I love having Spielman in the booth. You know he knows the game, loves old school stuff and good hits, and never sticks his foot in his own mouth.
I'm blanking on a good Halloween costume (I wussed out on The Ultimate Warrior, too old to be wearing briefs and nothing else), thinking about being 'TJ Barret,' JT's evil twin.
Or she bought them/was given them since she made the first move.
Nosferatu may be the worst beer I've ever had haha. Had it at HOE like the day after I turned 21. The only beer I've ever had where I just could NOT finish it.
I also think if is ridiculous about UNC not never being in the Big Ten due to an academic scandal.
What?
B1G has academic requirements (I'm blanking on the acronym/title). Any school considered must have them.
What about Terry Bradshaw?
HEEEEEEEEEEERBSTEEEEEEEEEIT
This jersey is not legal by NCAA standards. The numbers must contrast with the jersey. Gray/platinum on white would not fly.
For someone who absolutely hated Language Arts/English, I like researching quotes.
I just want to see complete domination from our D-line. If PSU doesn't adjust well, I think it could get ugly very quickly and I like ugly.
+1 SkullGreymon, I didn't pick up on that reference.
I can't wait for it to come out on Netflix in 3 years!!!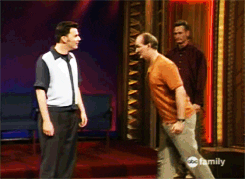 cis?
That was the game that, to the outsiders, El Guapo went from "yeah, he's big but he's not fast and won't be drafted" to "oh...well...I guess he's pretty good"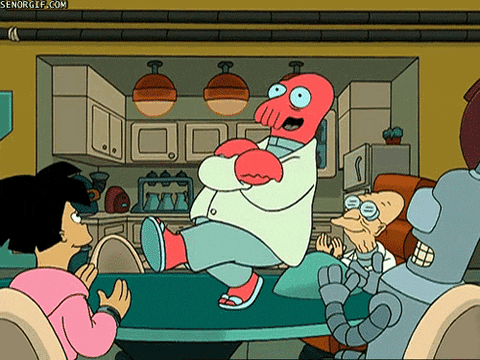 Good ole fashioned hoedown?
On a less pouty note, I have two of those books. Me and the Urbz are apparently in the same book club.
Signed in from my phone just to say no no no no no no damn it no
Is that Jessica Chobot? She looks so young!
If you post gifs of AOTS, you will garner all of my UVs.
....but not if Olivia Munn is in them