Here is a quick recap/highlights of the 2013 signing day. To find a much more thorough thread on the day: click here.
Quick Note: Johnny Townsend Signed with Florida and Tavion Jacobs Signed with Maryland. tOSU signed everyone else on their commit list including Ezekiel Elliott along with late pick ups Dontre Wilson, James Clark and Vonn Bell.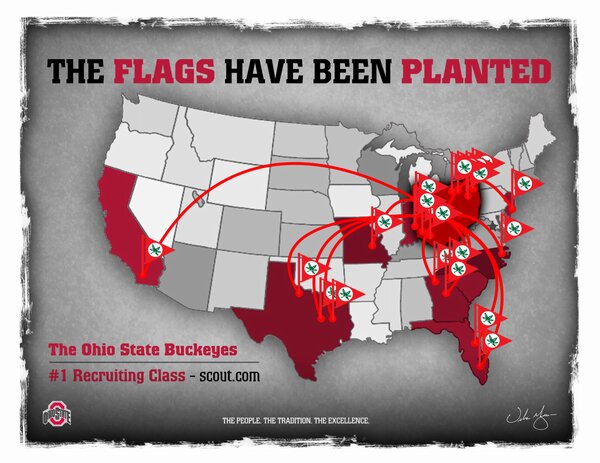 ESPN(Free) - Meyer closes class with a flourish
LGHL: NATIONAL SIGNING DAY 2013
OHIO STATE'S RECRUITING CLASS OF THE FUTUR
Great quote from EzE from Ohio State keeps its ESPN 150 RB article:
"I'm a part of a new brotherhood that will forever be special to me," Elliott said. &otquot;I'm ready to do big things."
Alabama's Class ends up with 3 top 10 running backs: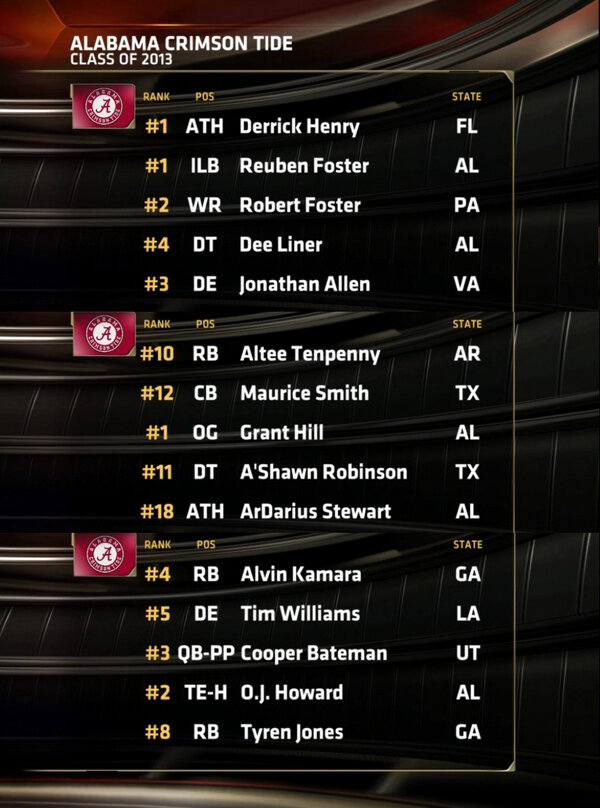 Johnny Townsend's dad has indicated Ohio State DID NOT pull its offer. Johnny had new offers to consider and it looks like the Florida one was too good personally for him to pass up.
Boone punter Johnny Townsend signs with Florida over Ohio State
Johnny Townsend's website: http://johnnytownsendsports.com/
If you want to see most of the action that happened, like "Hotty Toddy" #1 recruit and the mother who wouldn't let her son sign, click here.
-->