Terrelle Pryor (QB)
2008-2010
From the onset of his delayed decision to attend Ohio State I knew Terrelle Pryor
was going to make a permanent impression on Ohio State football.
Unfortunately, the final impression he made cost Jim Tressel his job, Pryor his
senior season in the Scarlet and Gray and ultimately expunged records for the team.
As unfortunate as everything played out I was a huge Pryor fan. I believe, had he played
his senior season, Pryor could arguably be the best quarterback to have played at Ohio State.
At this moment I believe that honor goes to Troy Smith.
Some highlights of Pryor's Ohio State career:
"On September 20, 2008, Pryor threw for four touchdowns (an Ohio State record for a freshman) and one interception in his first career start for Ohio State. Ohio State beat Troy 28-10.
On October 4, 2008, Pryor ran for the winning touchdown against Wisconsin on an option play with running back Chris "Beanie" Wells.
On October 25, 2008** against Penn State Pryor threw for a career high 226 yards, connecting on 16 of 25 passes.
Against Illinois on November 15, 2008, Pryor had his first career 100-yard rushing day running for 110 yards and a touchdown.
In the Fiesta Bowl he lined up at receiver and caught his first touchdown pass in college.
Pryor led Ohio State to a 8-1 record as a starter in his freshman year; his only loss as a starter was against Penn State. (Todd Boeckman made the start in the Fiesta Bowl against Texas.)
Following the 2008 Big Ten Conference football season, he was an honorable mention All-Big Ten Conference selection by the media and Big Ten Freshman of the Year by the coaches.
In his sophomore year Pryor led the Buckeyes to another Big Ten Championship.
After starting the season slow he eventually developed into a better passer, and went on to earn the 2010 Rose Bowl MVP trophy after leading Ohio State to a 26-17 victory over Oregon. Pryor had the best passing game of his career, and also rushed for 72 yards.
For the 2010 season, Ohio State began second in most polls and Pryor began the season as a favorite for numerous awards.
On December 23, 2010, the NCAA ruled that Pryor and four of his teammates would be suspended for the first five games of the 2011 season, as a sanction for selling memorabilia." source
Lowlights:
The 2010 season and this game never happened:
This was for sale:
This was made: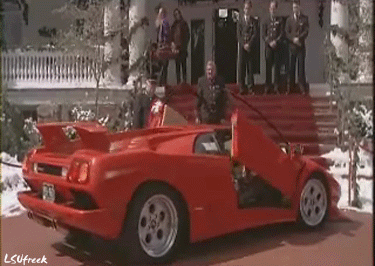 I will still remember him for going 3-0 against That Team, defeating Oregon in the Rose Bowl and Arkansas in the Sugar Bowl.
I hope he can mend the bridges, and acknowledge his mistakes with Ohio State, and Buckeye fans,
like a receiver who wore No. 2 and a running back who wore No. 13 did.
** I took a hairpin turn too fast on my way to a golf outing early in the morning of the 26th.
My car crossed the center line and the driver rear side tire of the car hit an embankment.
The driver rear tire was damaged, but the car and I were not hurt.

I was fortunate not to hit an oncoming car, because that Penn State loss would have been my
last Ohio State game.
More importantly I wouldn't be here for my wife and daughter and my son would not have been born.
Please drive safely and don't drive too fast...even if you are pressed for time to get to a golf outing.