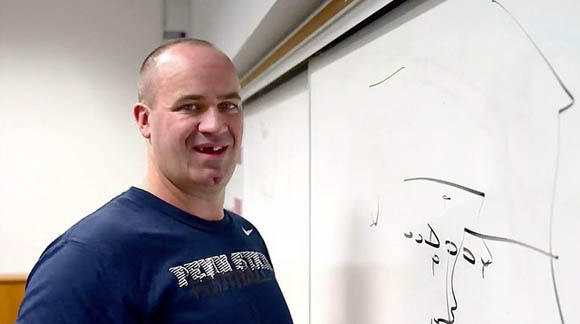 Per ESPN's Chris Mortensen and Adam Schefter, talks between Penn State coach Bill O'Brien and the Houston Texans have intensified as the Texans look to replace Gary Kubiak, fired three weeks ago.
Bill O'Brien has emerged as the overwhelming favorite to become the next coach of the Houston Texans, and the two sides are working to get a deal in place within the next week, league sources told ESPN.

O'Brien met with the Texans this week after Christmas at his home in Cape Cod, resulting in intensified discussions they hope will culminate with a finalized contract, the sources said.

The Texans had been doing due diligence on O'Brien, including his six-year stint with the New England Patriots. The feedback has been strong in his favor, sources said, which motivated Houston to commence negotiations to get a deal in place.
O'Brien is coming off two successful seasons with Penn State, in which he went 15-9 and captured the Big Ten's Coach of the Year award in 2012, renewing optimism in the program following the Jerry Sandusky sexual abuse scandal.
While his departure would be a blow to the quality of football played in the Big Ten, Penn State, even amid sanctions, is a desirable destination for a coach. Tennessee Titans coach Mike Munchak, Vanderbilt's James Franklin, Miami's Al Golden, and Tampa Bay's Greg Schiano have all been floated as potential replacements for O'Brien, should he leave.