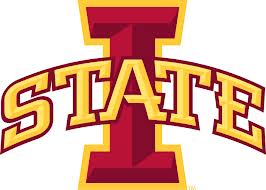 Iowa State's biggest moment of the 2013 campaign was getting jobbed by Big 12 refs in a home game against the Texas Longhorns. Iowa State lost that game, along with eight others this year, but are they impressed with your team's January bowl bid? NOT IN THE LEAST:
Two dozen schools will play January bowl games. It's not the same achievement as it once was. http://t.co/vSvPqUSKfE

— Iowa State Athletics (@CycloneATH) December 21, 2013
While January's bowl schedule has undoubtedly been diluted from the days of yore, this being pointed out by a 3-9 team only looks like sour grapes. Humorous sour grapes, indeed, but sour grapes nonetheless.