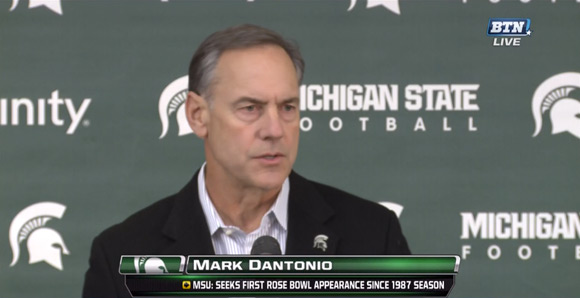 Although he's the head coach of Ohio State's opponent in Saturday's Big Ten Championship game, it may be safe to assume the Buckeyes hold a special place in Mark Dantonio's heart.
At his press conference today, the man that started his career as a graduate assistant under Earle Bruce and later was part of the staff that won the 2003 BCS National Championship with Jim Tressel, said should Ohio State win, they deserve to play in the championship game.
"A lot of people were saying in 2002 that we didn't belong in that football game and we won it. 'Nuff said."
Dantonio then followed with this: "That's my tip of the hat towards Ohio State and Columbus, Ohio."
You're the best, Dino.