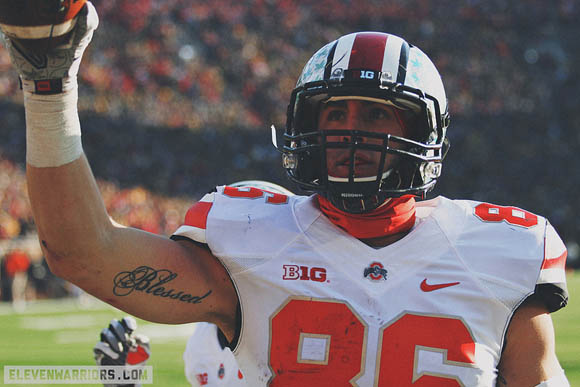 In a move that should surprise noone, Nike has opted to extend its deal with Ohio State until 2018 per The Lantern. The university will reap $18.5 million as part of the extension.
OSU and Nike signed three separate seven-year contracts that went into effect Aug. 1, 2007. All three will be extended until July 31, 2018, OSU spokesman Gary Lewis said.

The agreement sets OSU to gross almost $46 million over 11 years, with more than $18.4 million coming from the additional four years.

The three parts of the agreement are broken up into a standard license agreement, an equipment supply agreement and an appearance and consultation agreement.
This means two things: get used to Rivalry uniforms if you haven't already, and Adidas' Zubaz-inspired basketball kits won't be seen in Columbus anytime soon.